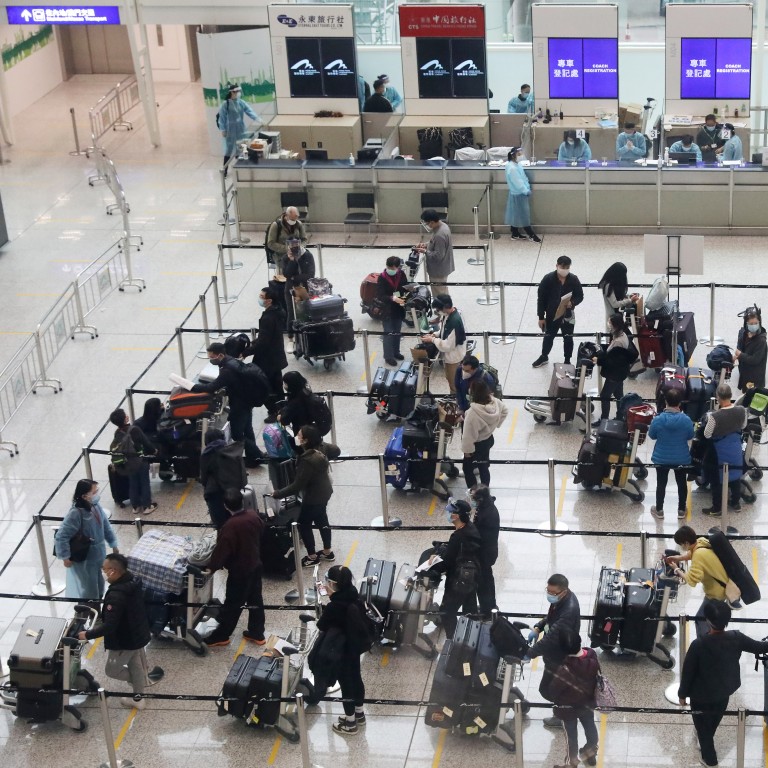 Letters

|
3 Covid quarantine policy tweaks Hong Kong should home in on
The current policy is unlikely to be keeping Hong Kong safer from Covid-19 when everyone is crowded into a 90-100 per cent occupied quarantine hotel
The Hong Kong government has again got itself into a mess and doesn't have the wherewithal to admit its mistakes and take corrective action. Officials will have to admit their errors eventually, but why does it take so long when obvious measures can be taken immediately?
The policy of requiring almost everyone arriving in Hong Kong – save certain mainland arrivals,
C-level financial executives
, and pilots/flight crew – to quarantine in a designated hotel has run its course, at least as far as residents are concerned.
There are not enough
designated hotel rooms
for visitors and returning residents to accommodate their travel plans, causing confusion and disruption to those plans.
The policy restricts travel to and from the city and imposes financial and
psychological
burdens on travellers and their families. This
financial burden
for residents is on top of the already
high cost
of home ownership, compounded by rates and taxes, and/or rent.
The policy is self-perpetuating because the government has agreed to subsidise the quarantine hotels if occupancy levels drop.
This policy is unlikely to be keeping Hong Kong safer from Covid-19 when everyone is crowded into a 90-100 per cent occupied quarantine hotel, as compared to having a lower occupancy level for visitors and allowing residents to stay in their own homes under strict quarantine rules.
Here are my suggestions: First, continue the hotel programme for visitors to Hong Kong and unvaccinated residents, while gradually phasing out the subsidy programme for hotels with lower occupancy levels. This will justify the change in policy that will undoubtedly reduce occupancy levels and allow the hotels to decide whether it is worthwhile to remain in the programme.
Second, allow all fully vaccinated Hong Kong residents to quarantine in their homes, provided that every eligible person in that household is also fully vaccinated. This will relieve pressure on the hotel rooms, relieve the financial and
psychological burden
on residents and their families, and incentivise everyone in the household to become fully vaccinated even if only one family member wants or needs to travel.
Third, the quarantine period, testing on arrival, testing while in quarantine,
bracelets
and strict enforcement of quarantine rules should be maintained, as long as they are deemed necessary, but such policies should be reviewed and revised regularly based on a reasonable and scientific Covid-19 risk assessment.
J. Herbert, Sai Kung