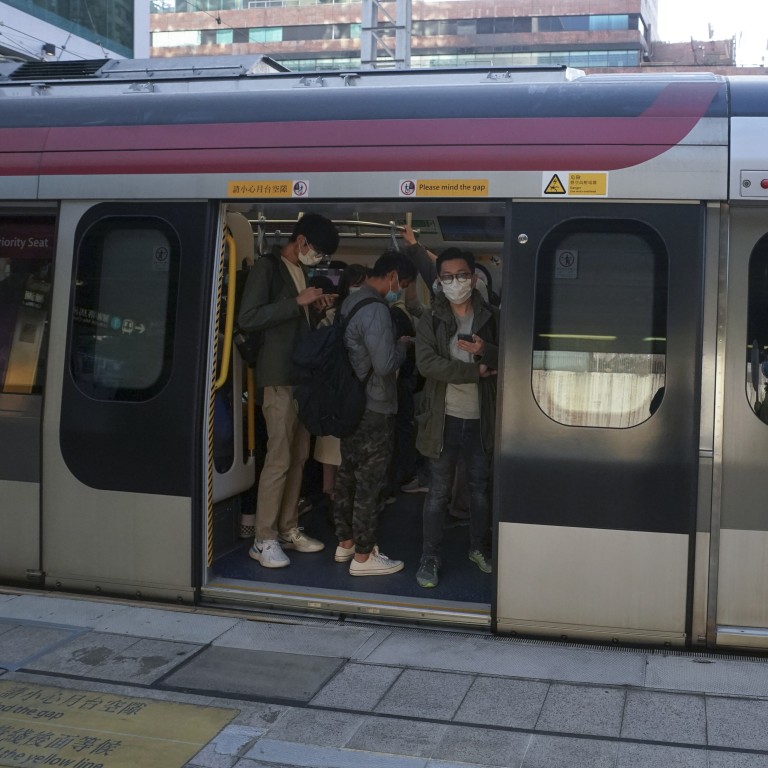 Letters

|
Covid pandemic no excuse for poor service on MTR East Rail line
The MTR Corp has reduced service frequency claiming this is in compliance with pandemic control measures
But the introduction of nine-carriage trains aggravates the problem by squeezing more people together and increasing the risk of infection
I am writing to express my indignation about the reduced frequency of the
East Rail line
MTR service.
While the MTR Corporation began reducing the frequency of East Rail line service with the outbreak of Covid-19 in the city,claiming that this was in compliance with the government's policy, I cannot see any point in maintaining the low frequency when most companies and schools, if not all, have resumed their routines, meaning that there are no longer fewer people going to school or work.
At this moment, during off-peak hours, the waiting time can be as long as seven to eight minutes for each train, whereas during peak hours it is around four to five minutes, which surely cannot meet commuter demand.
In addition to the infrequent service, the introduction of
nine-carriage trains
aggravates the problem by squeezing more people onto the train which actually further increases the risk of spreading the virus.
When there is no social distancing at all, how can MTR Corp justify their reduced service with the excuse that they're complying with government policy?
Worse still, not long ago the railway monopoly increased fares. I believe that many citizens are furious but have no way of making themselves heard. Are we supposed to tolerate the unreasonable fare hike, on top of substandard service?
Was train service reduced merely because Lo Wu and Lok Ma Chau were closed, and hence commuters from the mainland do not need the service? Did the corporation take Hong Kong people's real needs into consideration?
Being the largest transport provider in Hong Kong, MTR has the obligation to review and improve their service to meet the expectations of citizens.
I hereby hope to turn the spotlight on this matter, as it's high time MTR resumed normal service and the government monitored the company more effectively.
J. Lau, Sheung Shui