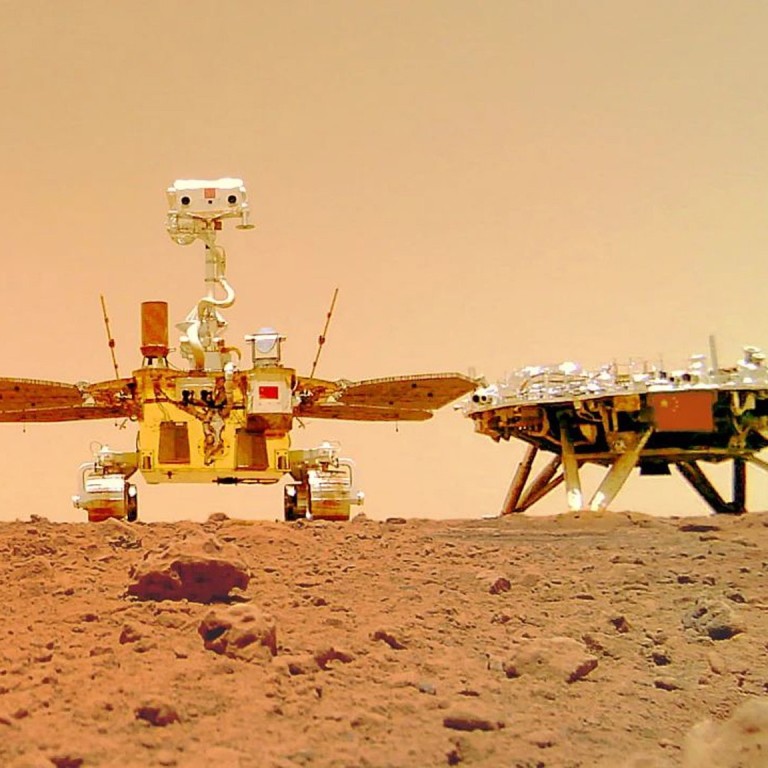 Letters

|
What drives the West to dismiss China's space victories: jealousy
Insinuation that China's rover landing on Mars was faked and unfair scrutiny of its space debris are but two examples
Instead of improving themselves, the go-to strategy of Western critics appears to be to drag the competition down
China recently made headlines when the rover of its Tianwen-1 Mars probe
successfully touched down
on the red planet, then proceeded to
take a selfie
with a deployable camera. At around the same time, the core module of China's planned Tiangong space station, named Tianhe, was successfully launched.
China's major breakthroughs in these areas stand in stark contrast to the US National Aeronautics and Space Administration (Nasa), which since the end of the Apollo programme has not managed to send another human to the moon. However, instead of respectfully congratulating or even acknowledging China's achievements, people in the West seem intent on defaming.
After the China National Space Administration shared the Mars photos taken by Tianwen-1, some Twitter users posted links to the Wikipedia entry for the Gobi Desert in a clear attempt to insinuate that the Mars landing was faked. Others bring politics into the discussion unnecessarily, in a bid to take the shine off the achievement.
Meanwhile, the Tianhe launch in April was the trigger for a tirade from Western media, claiming that
debris from its Long March 5B rocket
could land in inhabited areas despite no evidence suggesting it would, with Nasa even going so far as to criticise China as "irresponsible".
To me, it is apparent that all these criticisms stem not from facts but from jealousy: jealousy that China has surpassed the US, the winner of the Cold War space race, in terms of aerospace capability, or at least presents a real risk of doing so soon.
Instead of improving themselves, the go-to strategy appears to be to drag the competition down. Then again, this appears to be the Western world's default response to any Chinese breakthroughs, given the prevalence of the "China threat theory" - just look at the US trade war.
To be fair, Nasa does have its
Artemis programme
and is currently aiming to re-expand its space capability. However, Nasa's apparent refusal to collaborate with the Chinese space agency to further the space capability of all humanity is emblematic of the disconnect between the East and West.
Tiger Choi, Sham Shui Po