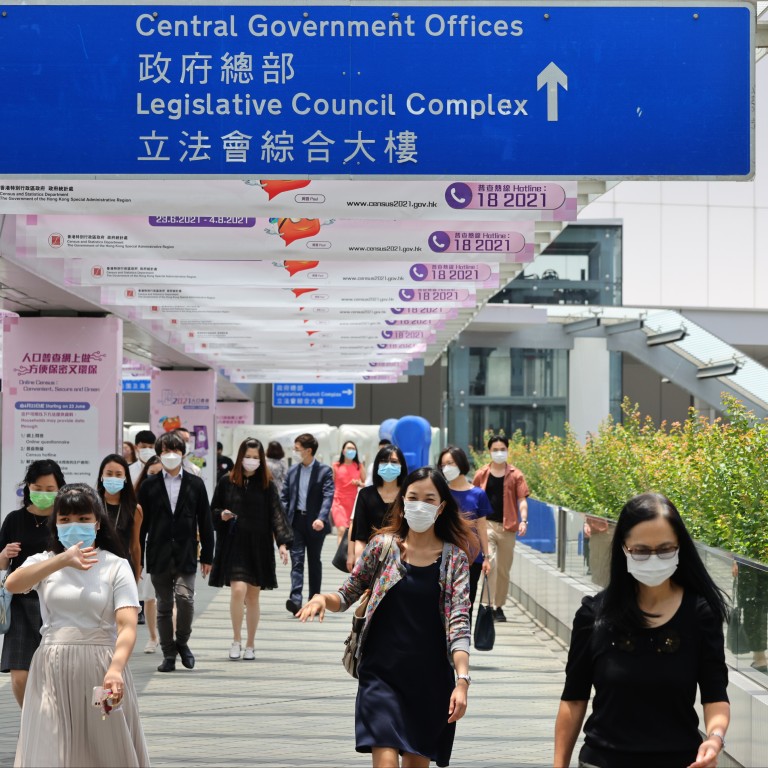 Letters
How the Hong Kong government can better engage with young people via summer internships
Given the popularity of the government's Post-Secondary Student Summer Internship Programme, it should offer more positions taking into account department headcounts, and also centralise the application system
Internships at the Hong Kong government are much coveted opportunities among university students interested in a civil service career. We are taking a General Education course at Baptist University, and we investigated the government's Post-Secondary Student Summer Internship Programme to find out exactly how competitive the schemes are across different departments and bureaus. By aggregating and analysing data obtained from 76 departments and bureaus through the Code on Access to Information, we identified ways the government could better engage with students through
internships
.
In 2018, a total of 10,598 applications were submitted to 39 government bodies which only hired 1,082 summer interns. While the programme's overall acceptance rate was about 10.2 per cent, the number of interns hired out of the total number of applicants varied greatly - from 1.7 per cent at the Fire Services Department to 94.7 per cent at the Social Welfare Department.
The Civil Service Bureau should issue clear guidelines for all government bodies to offer internship positions taking into account the headcounts of their full-time staff as well as the total number of applications. The Fire Services Department, for example, hired only three interns (equivalent to 0.03 per cent of its 10,522 full-timers) in 2018 in contrast to the Census and Statistics Department where 75 interns worked with 1,236 full-time employees.
Hiring practices varied greatly across departments and bureaus. Some invited university career centres to receive and screen applications while others processed the applications directly from students. About 67 per cent held interviews to select candidates while the rest assessed the applications based on paperwork only.
The Civil Service Bureau should set up a common application system to process summer internship applications across the board to ensure efficiency and fairness.  More guidelines are needed to assess the job satisfaction levels of the interns as there is little consistency in quality assurance across the programme.
Baptist University's School of Business has collaborated with employers to offer semester-long credit-bearing internships through which some students successfully received return job offers. The government should actively explore the possibility of offering similar programmes in collaboration with universities.   
Ching Tung Leung and Ka Yan Tang, Kowloon Tong