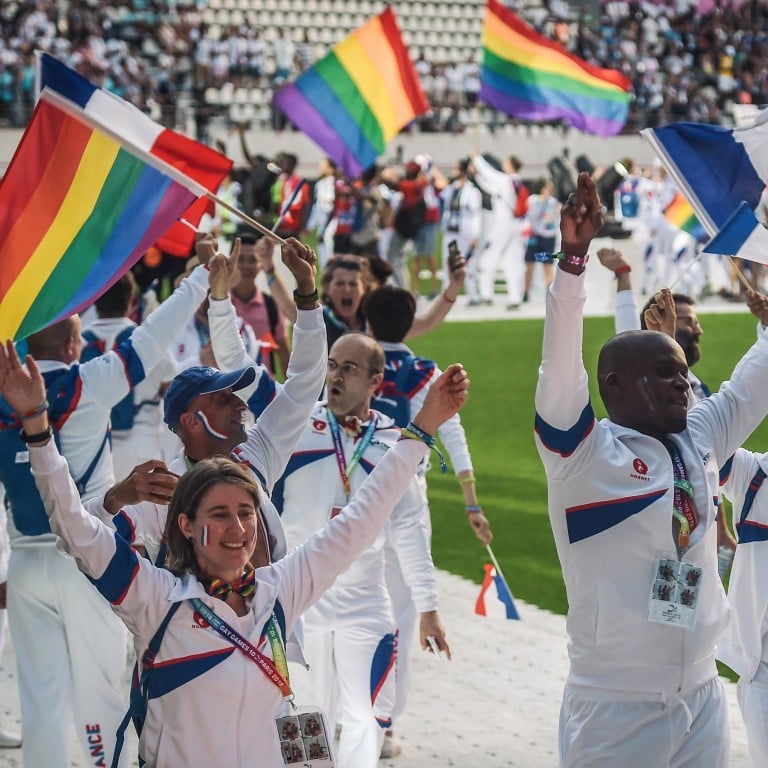 Letters

|
Hong Kong Gay Games 2022: let sports venues be booked in our name
Leisure and Cultural Services Department procedures only allow bookings up to six months in advance for private organisations. This presents a logistical challenge for the Gay Games
Verbal support needs to be backed up by action on the ground
We are the organisers of the Gay Games 11 Hong Kong, which will be held in November 2022. The outpouring of positive public
support
following the "
divisive
" comments by certain legislators last week has humbled us, and made us more determined in our mission to ensure the successful hosting of the Games in our beloved city. 
For those not familiar with the Games, it is a celebration of unity, diversity and inclusion, a sports and cultural event where everyone is welcome to participate, regardless of ethnicity, religion, age, sexual orientation, gender identity, ability or background. Its principles are Participation, Inclusion and Personal Best. The event started in 1982, is held every four years, and previous host cities include San Francisco, Sydney, New York, Amsterdam and Chicago. 
The last Games held in Paris in 2018 were an international sporting event supported by many sports organisations and government agencies including the French Olympic Committee, the inter-ministerial delegate to major international sporting events, the French minister of sports, and the mayor of Paris. For the Games in the US in 2014, then president Barack Obama made the keynote opening speech!
The Games will have 36 different sports events, including three new sports featuring Hong Kong's uniqueness (dragon boat racing, trail running and esports). The Games will showcase Hong Kong's world-class sports facilities and public infrastructure, putting forth Hong Kong as a destination of choice for large-scale, international sports events. It is anticipated to attract 12,000 participants and 75,000 spectators, generating about HK$1 billion in the local economy. 
Why are we seeking help? 
For a massive multi-sports event such as the Games, complex logistical requirements must be fulfilled for each venue, which entails securing the venues at least one year in advance. As of this month, we have secured 21 private venues out of the total 56 venues required.
For government sports facilities, the Leisure and Cultural Services Department's procedures only allow bookings up to six months in advance for private organisations, which presents a challenge for us.
Our request for the LCSD is to allow us to book venues in our own name without requiring the National Sports Associations (NSAs) to book in their names.
So far we have the majority of NSAs committed to providing technical support (event logistics, officials and equipment), but requiring them to book government venues in their names has proved challenging to implement. Past multi-sports events in Hong Kong such as the East Asian Games have enjoyed the support of the Hong Kong government to allow early venue bookings.
For Hong Kong to live up to our reputation as a world-class city, we must show the world that we are ready to live up to the ideals of the Games: Unity in Diversity. The first step would be to demonstrate that these ideals are supported by the government through words and also actions.
Dennis Philipse and Lisa Lam, co-chairs, Gay Games 11 Hong Kong 2022