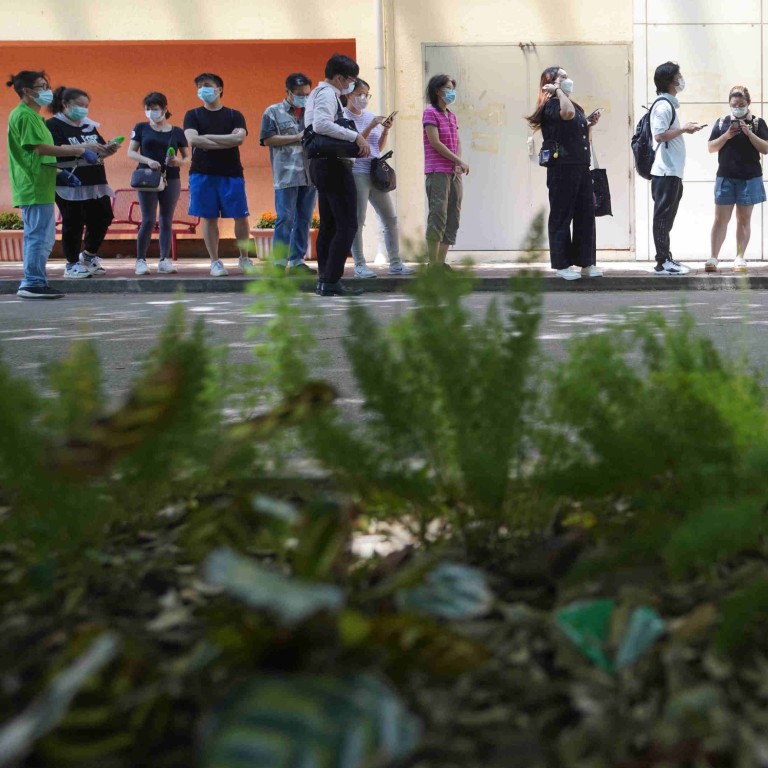 Letters
Covid vaccines: spare a thought – and a lucky draw ticket – for those who can't get jabbed for health reasons
Policies and measures should make the distinction between those who genuinely cannot be vaccinated and anti-vaxxers
This incentivises people to get a medical check-up for suitability, which is already a praiseworthy step
Governments and companies around the world are encouraging vaccinations. The measures are often coupled with exciting incentives, ranging from small gifts in the UK to a million-dollar lottery in the US and a
lucky draw for a luxury flat
in Hong Kong.
With such attractions, the number of vaccinated people is steadily increasing. This is certainly good news with regard to achieving herd immunity. However, those unable to get vaccinated because of certified health reasons are feeling left out.
First, they are unable to share the excitement and joy of getting vaccinated, both as a laudable deed for the community and for the associated fringe benefit of entering lucky draws. Unable to participate in these at all, some suffer a sense of isolation.
Second, this is coupled with self-blame or guilt for being unable to fulfil their social duty. The fact that their inability to get vaccinated is because of their own health reinforces this negative feeling.
When the general public, the government and the companies offering the incentives are all actively pushing for vaccinations, those who cannot get on board are subjected to undue pressure – whether self-imposed or not. As a result, some may recklessly get vaccinated, contrary to their health conditions or without prior medical consultation.
Besides, the zealous push for vaccinations may also unintentionally create a culture of shame, hostility, stigma or discrimination against those who are unvaccinated.
It is necessary to promote understanding and build an inclusive atmosphere: it is not shameful to be medically unfit for vaccination. Getting medically checked for suitability – i.e. showing a strong willingness to get vaccinated – is already praiseworthy.
For the purpose of encouraging vaccinations, policies and measures should make the distinction between those who are (1) unvaccinated involuntarily, due to certified medical reasons, (2) those who freely and neutrally choose not to, and (3) anti-vaxxers who oppose vaccination.
To make policies more inclusive, for example, those certified unsuitable could be allowed to enter the lucky draws. Allowing them to participate does not necessarily go against the pro-vaccination policy, because it incentivises them to get a medical check-up for suitability.
Martin Kwan, Kennedy Town