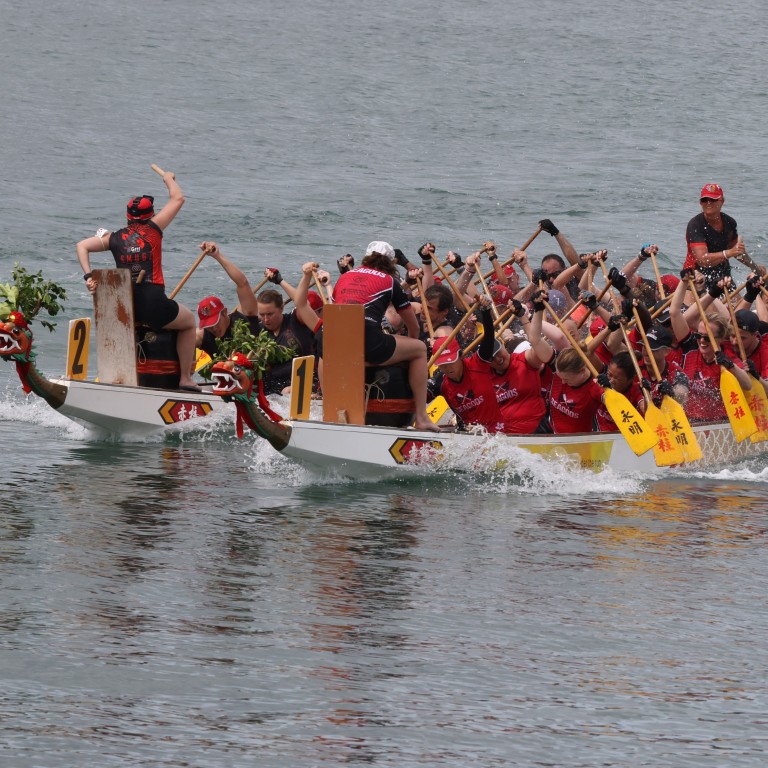 Letters
Dragon Boat racing keeps the Hong Kong spirit alive
Hongkongers keeping traditions alive and passing on their wisdom while being part of such a modern, cosmopolitan society sets the city apart from many other places in the world
I arrived in Hong Kong in late 2012. The following June, my colleagues told me to make time to see the
Dragon Boat Festival
. I planned to visit Tai O as I heard the festivities there were more traditional and authentic. However, I couldn't wake up in time and by the time I reached Tai O, I had missed the boat race.
It was the same story for the next seven years. Finally, this year, I set three alarm clocks. I reached Tai O exactly at 12pm and, luckily for me, the festivities were still very much ongoing.
The
origins of the festival
go back to the Zhou dynasty. Qu Yuan, a noble poet and minister, fell out of favour with the emperor and drowned himself in the river. The local fishermen raced with their boats to save him and eventually threw sticky rice balls in the water to drive away the fish and protect his body. It became a tradition since then and every year, on the fifth day of the fifth month of the lunar year, people celebrate this with traditional dragon boat racing and
sticky rice dumplings
, or
zongzi
.
Even though the celebrations for the last couple of years have been muted because the protests and
the Covid-19 pandemic
, I felt exhilarated when I visited Tai O this year as the overall atmosphere was nothing less than electrifying. People came with their families and pets. Even little kids took part in the race, though their focus was not on the rowing but more on spraying water on others.
For a moment, I forgot about the worries of the ongoing pandemic. The whole festival took a whole new look and feel amid the otherwise sleepy nature of
the Tai O village
.
I really appreciate how Hong Kong, despite being a modern city, has kept these traditions alive and passed on their wisdom across generations. It is fascinating to see the different sides of Hong Kong, at once tech-savvy, modern and cosmopolitan, while being humble, hard-working and respectful towards age-old traditions and culture.
That might be part of what sets Hong Kong apart from many other places. Many people around the world who value these traditions might look up to Hong Kong for its expertise regarding this sport.
I am happy that at least after nine years in Hong Kong, I was able to capture the excitement and competitive spirit of the actual water parade. I hope the Dragon Boat Festival helps to increase the city's soft power even more in the future.
Munira Rahman, Tung Chung