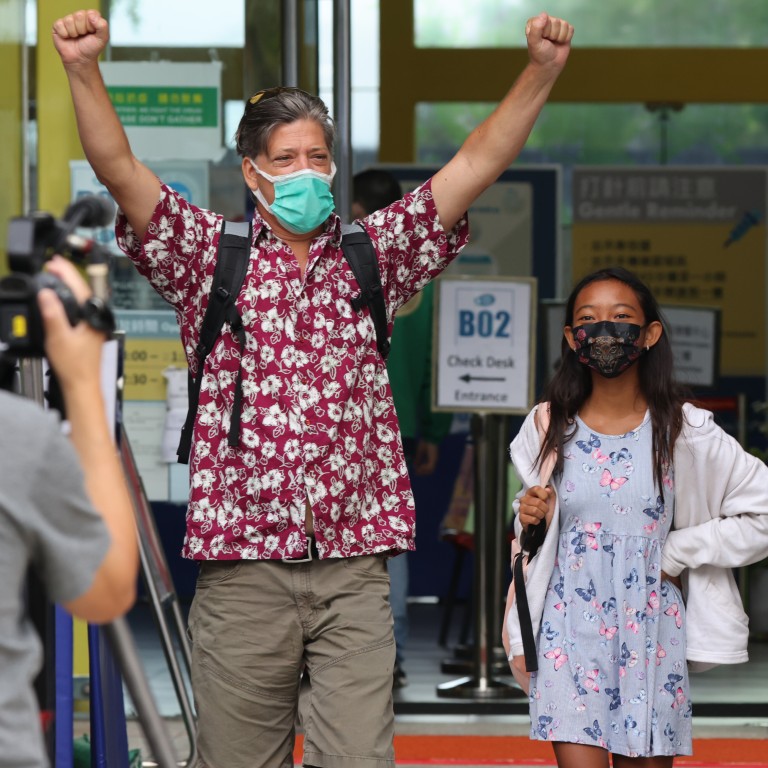 Letters
Coronavirus lucky draws: why not use one app to help Hongkongers keep track?
It has become difficult to keep up with the different incentive schemes and tedious to enter personal information several times. The government's iAM Smart app could be deployed to make the process more efficient
With numerous companies offering Hong Kong residents benefits through
lucky draws
to encourage them to get vaccinated against Covid-19, it could be difficult to keep track of and participate in different incentive schemes. To save participants the trouble of providing personal information several times, these companies should consider using the
iAM Smart app
, developed by the Office of the Government Chief Information Officer for online identity verification.
In response to my inquiry, the office says it welcomes the commercial sector and organisations using the app in their registration or identity verification process. The office will provide technical support in verifying the vaccination records of the participants of the promotional activities.
While the relevant parties could contact the office for further information, I also urge the government to promote iAM Smart more proactively by creating a one-stop web page for vaccinated residents to enter all lucky draws using the app.
Simon Wang, Kowloon Tong
Make vaccination mandatory for some sectors
Following up on
the article
, "Get the jab to save the economy" (June 21), the Hong Kong public needs to focus on saving lives and safeguarding the health of our community. We must do our part to contain the virus.
To start with, people in health care services of all kinds – including physicians, nurses, attendants at senior homes and those in catering and food services as well as education – should be required by the government to get vaccinated against Covid-19. Enough reliable information regarding the benefits of being vaccinated compared with any potential negative effects is available.
Controlling the spread of Covid-19 is crucial to the health and economy not only of Hong Kong but also of the world. We, in Hong Kong, are fortunate to have the vaccine
readily available
and at no cost to the public. It is unfortunate that other countries are
crying out
for vaccines while so many here are complacent.
Beatrice Lee, Repulse Bay