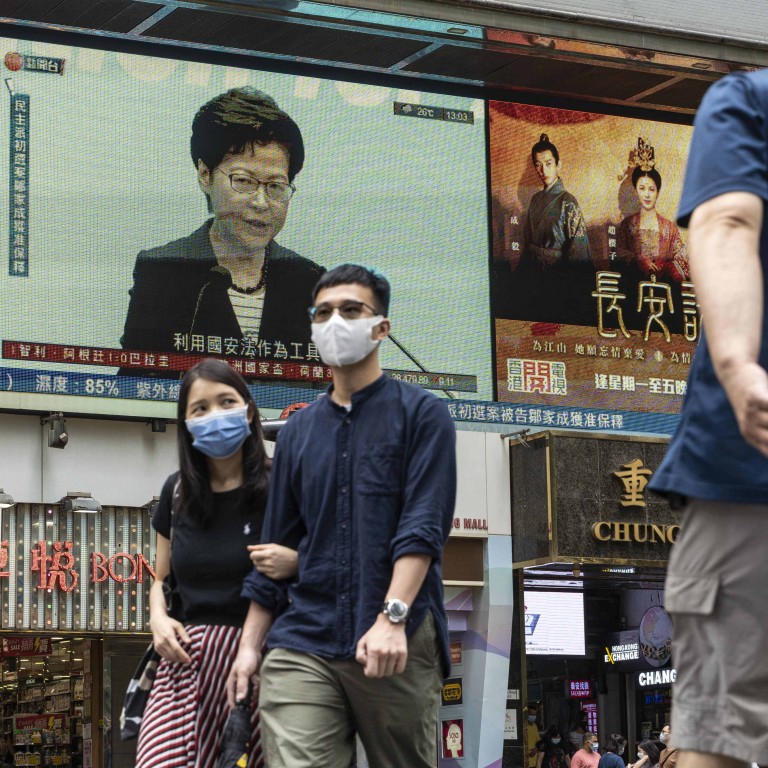 Letters
Hong Kong leader must ensure justice is seen to be done
The treatment of two journalists accused of the same offence has raised concerns about prosecutorial favouritism and selective justice, while remarks on the Apple Daily arrests suggest a disregard for the principle of presumption of innocence. Both put Hong Kong's reputation at risk
Chief Executive Carrie Lam Cheng Yuet-ngor's concern for Hong Kong's people and journalists requires clear, transparent and predictable justice.
Those noble objectives are at risk when an RTHK journalist is
fined and given a criminal record
, while a
Ta Kung Pao
journalist is given a binding-over order and no fine or criminal record for the same offence. People may infer selective justice and undesirable prosecutorial favouritism.
Secretary for Security John Lee Ka-chiu declared of the recently arrested Apple Daily managers: " … don't associate with these criminals endangering national security, you will pay a hefty price … [you] should cut ties with these criminals before it's too late to repent."
But "these criminals" have been found guilty by no court. Has the presumption of innocence been totally abandoned by the prosecutorial authorities and their ministers in Hong Kong?
If the chief executive's public duty is to ensure distressing international condemnation of our local Hong Kong authorities is not repeated across the globe, humiliating and
embarrassing
as it is for our "World City" image- she should immediately make clear that the
courts must offer
equal justice, and the members of her government must respect the presumption of innocence.
Otherwise people may conclude she agrees with selective justice and a presumption of guilt.
Paul Serfaty, Mid-Levels