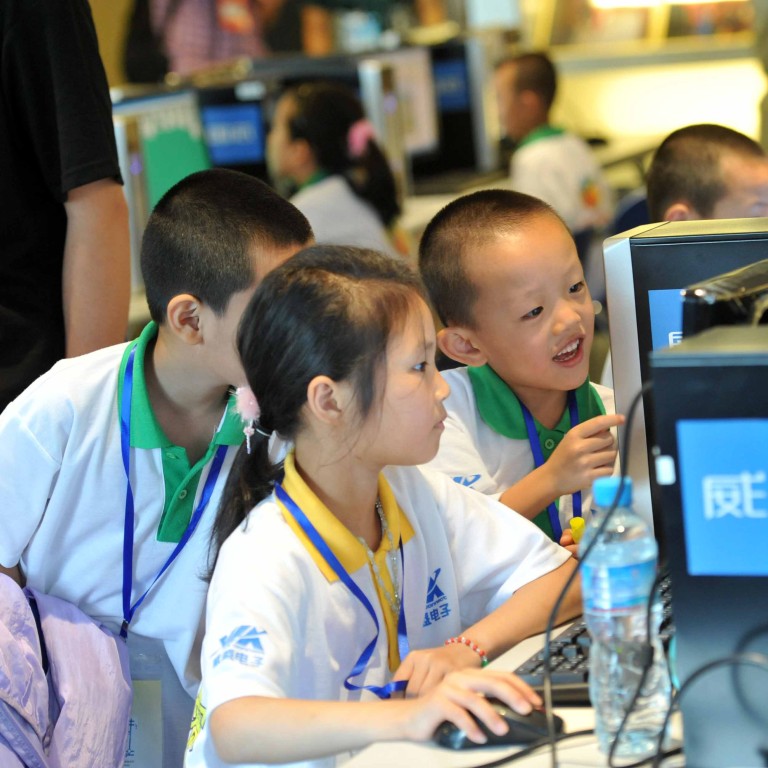 Letters
This summer, let the kids go out and play – on the internet
The digital journey has to start young. Parents have to balance their impulse to protect against letting their children learn to navigate the digital world
With internet technology becoming more ubiquitous each day, digital literacy is rapidly becoming a key skill for the modern global citizen. As such, it is worthy to critically examine barriers, attitudes, and possible concerns with regard to technological engagement and how it relates to the next generation. 
For many parents in developed countries, the challenge is in negotiating how much unrestricted internet access to allow their children. According to a Pew Research Centre survey last year, 93 per cent of parents in the US believe they hold "a lot" of responsibility in protecting their children from inappropriate content online, and 71 per cent believe that smartphone access for children under 12 offers more potential harm than good. At least 80 per cent limit the time their child is allowed on the internet and 71 per cent are concerned that the use of smartphones in particular for those under 12 will hurt their ability to learn effective social skills.
Yet the power of technology to capture the young mind cannot be overlooked. Clever integration of games in education has been proven to lead to high levels of engagement and motivation among younger students, while intuitive user interfaces allow children to familiarise themselves with technology without the need for complex technical knowledge.
Also, online learning can trump classroom lessons in some ways. Research suggests that students retain 25-60 per cent more material with online lessons, and require 40-60 per cent less time to learn, partly due to being able to learn at their own pace.
The
value
and
limitations
of online learning are still being studied but the Covid-19 pandemic has undoubtedly led to a greater acceptance of digitalisation in education. With 1.38 billion learners affected by the pandemic, online education resources have been greatly expanded. It is thus imperative to teach our children how to properly navigate online spaces and form a healthy relationship with the technological world.
As we enter yet another peculiar summer holiday with
restrictions in place
and most of us probably confined to our homes, how can parents use this chance to stimulate learning and facilitate play for their children? How can parents encourage them to safely explore their interests and passions in online communities and platforms, and balance the impulse to protect their children from unpleasant experiences online against allowing them digital autonomy?
One thing is for sure: it is important for parents to embark upon this digital journey with children at a young age. Ultimately, we want our children to be capable of communicating online, to express themselves and to learn and create using new technologies.
Marina Watt, doctoral student, University of Bristol