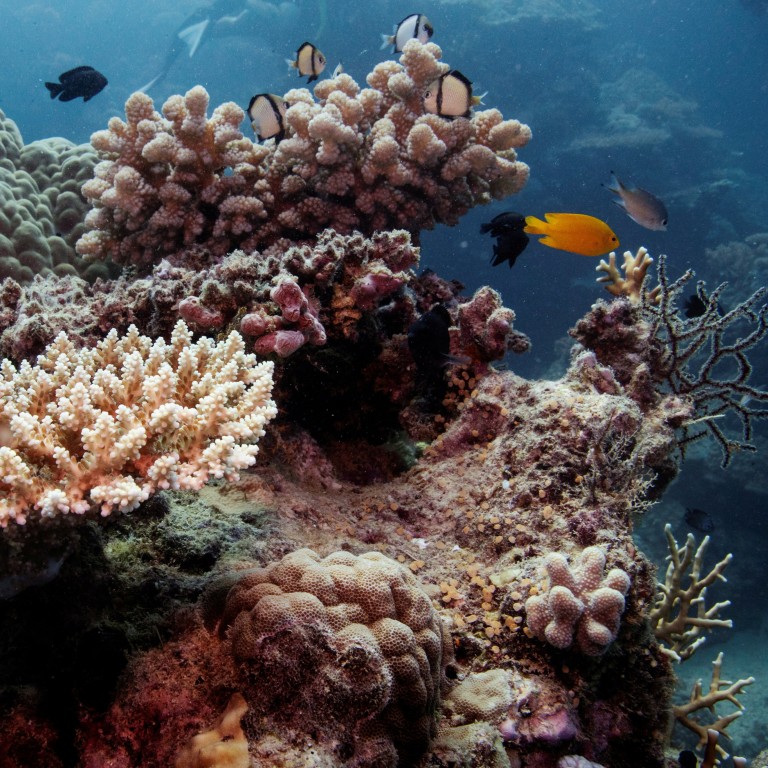 Letters
Great Barrier Reef must keep World Heritage status to shame humanity
The reef's World Heritage status must be maintained to bear testimony to the crass nonsense that we humans as a species are capable custodians of our planet
Rather than spending billions on trips to the moon and Mars, the world's powers must try harder to repair our earthly home
I refer to "Barrier Reef becoming a paradise lost" (June 24), which reports the devastating effects to the coral of the Great Barrier Reef off Australia's eastern coast caused by warming
ocean water temperatures
.
The threat to the Great Barrier Reef and all other
coral reefs
around the world is increasing so quickly that we run the risk of losing healthily functioning reefs globally within decades.
Along with tropical rainforests, coral reefs are the most bountiful and diverse environments on our planet. Without their durability, all natural life will be threatened. Though it might surprise some people and governments, humanity cannot function in isolation.
Global warming
is a damning indictment on all industrial nations. I find the Unesco threat to remove the World Heritage status from Great Barrier Reef abysmal, and it
smacks of politics
as the heating of the seas and oceans is not only Australia's problem.
To the contrary, its World Heritage status must be maintained to bear testimony to the crass nonsense that we humans as a species are the capable custodians of our planet.
Rather than spending billions on trips to
the moon and Mars
, the world's powers need to try harder to repair our earthly home.
Christian Rogers, Wan Chai