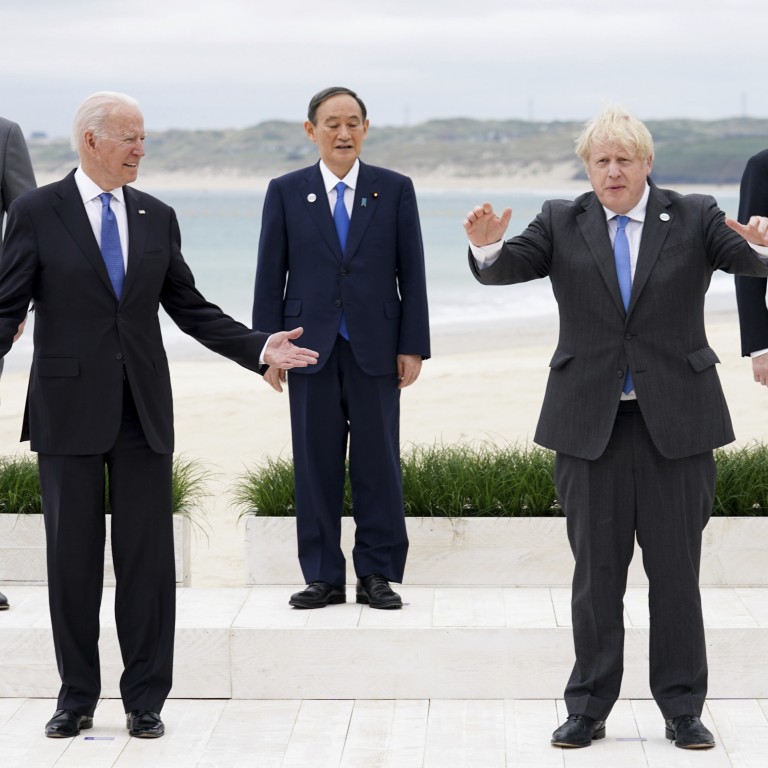 Letters
Why did Biden need to paint China as the enemy in Europe?
On his trip to Europe, Biden emphasised the need to present a united front against China. Perhaps this was the US president's attempt to make up for the missteps of his predecessor or to shift the burden of its own conflict with China
On US President
Joe Biden
's tours of Britain and continental
Europe
last week, he proposed a focus on shared Western values in forming a "united front" of democratic societies. At the G7 summit, the
Build Back Better World
(B3W) initiative was launched to counter Beijing. A Nato communique highlighted issues such as China's human rights record, and the country posing "multifaceted threats" and "systemic challenges" to the West, creating the impression that the
Western world
must pool its strengths to contain China's development. 
One cannot help but ask: is the United States using China as an excuse for some other aim - such as participating more in European affairs, or seeking another victim amid America's long-drawn-out tensions with China ?
First, the Biden administration is anxious to to burnish the new president's leadership credentials to European countries in the wake of the Trump administration. Former US president Donald Trump hailed the result of the Brexit vote as a "great victory". He not only called Nato
"obsolete"
because it "wasn't taking care of terror", but also refused to explicitly endorse the alliance's mutual defence principle.
All these actions had driven a wedge between the US and Europe. For example, Europeans were worried that the US' commitment to Nato and generally to international cooperation and global governance had become a partisan issue. Therefore, Biden has to reverse this public opinion in Europe and has called for a united front based on shared values, by repeatedly underlining an ideological divide between China and the Western world.
Second, the Biden administration has shifted its own burden of crisis caused by conflicts between the US and China onto other allies, such as
Australia
. For instance, Australia got entangled in the China-US trade and technology war last year, and the US has gained substantial benefits from Canberra's ensuing economic conflict with Beijing.
After China
restricted imports
from Australia last year, the value of US red wine exports to China exceeded
US$2.3 million
in February 2021, compared with about US$700,000 the previous year. So Australia has become a victim of the China-US trade war.
This might be the one of reasons cracks have begun to appear in the US' strategy to work with its allies to do more to coordinate against Beijing, with world leaders airing serious differences over how best to approach China. The disagreements at one point became so sensitive that all internet was shut off to the room during the G7 summit.  
Tao Hongyi, Shenzhen