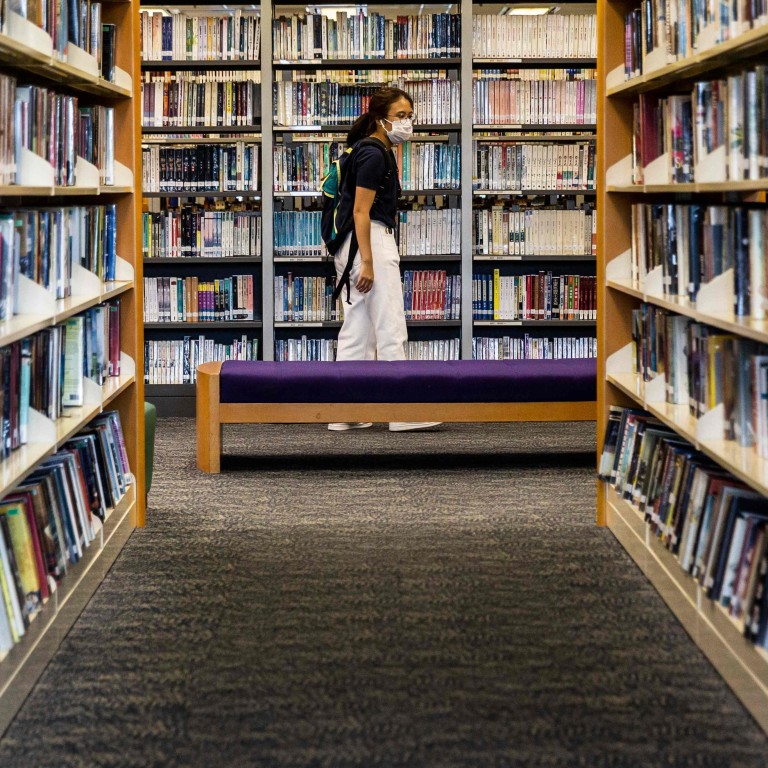 Letters
Hong Kong Covid curbs underline need for more digital access to public library resources
More funding should be devoted to building an electronic collection to serve library patrons with a balanced mix with printed materials
The digital lending practices of New York Public Libraries and the Chinese University provide a useful template for Hong Kong to emulate
Amid the latest wave of
the Covid-19 pandemic
, Hong Kong Public Libraries (HKPL) facilities were forced to close again and only reopened recently. As electronic library resources have become viable alternatives for readers unable to visit the physical premises, we investigated how public libraries could better utilise their e-book collection, under a discourse analysis course as master students in Language Studies at Baptist University.
We believe the government should devote more resources to acquiring e-books and offer
e-readers
to patrons to promote the consumption of electronic library resources. In the past 10 years, HKPL has gradually increased its budget for acquiring e-books, from HK$1.2 million (US$155,000) in 2011 to more than HK$6 million in 2020. The amount of fund for procuring electronic databases also exceeded HK$21 million in 2020, more than triple the amount in 2011.
Yet, the total expenditure on electronic resources in 2020 was only about 27 per cent of its more than HK$100 million annual budget for acquiring library materials. Since HKPL has been acquiring printed resources for a much longer period of time, more funding should be devoted to building the electronic collection to serve library patrons with a balanced mix of electronic and printed materials.
In a letter to the
Post
in 2020
, two Baptist University students suggested public access to digital collection could be enhanced through building a gateway to all databases to which HKPL subscribes. We therefore welcome the government's plan to develop a new
Smart Library System
as a unified platform with a consistent, easy-to-use interface for reading e-books from different vendors.
To encourage more library patrons to access these resources, we urge the HKPL to follow the practices of New York Public Libraries and the Chinese University of Hong Kong Library. They offer e-readers such as
Kobo
and HyRead Gaze that are compatible with the HKPL electronic collection through rental and subsidy schemes.
With more patrons consuming electronic resources, the library should also consider how resources such as funding, staffing and space should be redistributed to better serve the public.
Shimeng Wang and Jiaqi Luo, Kowloon Tong