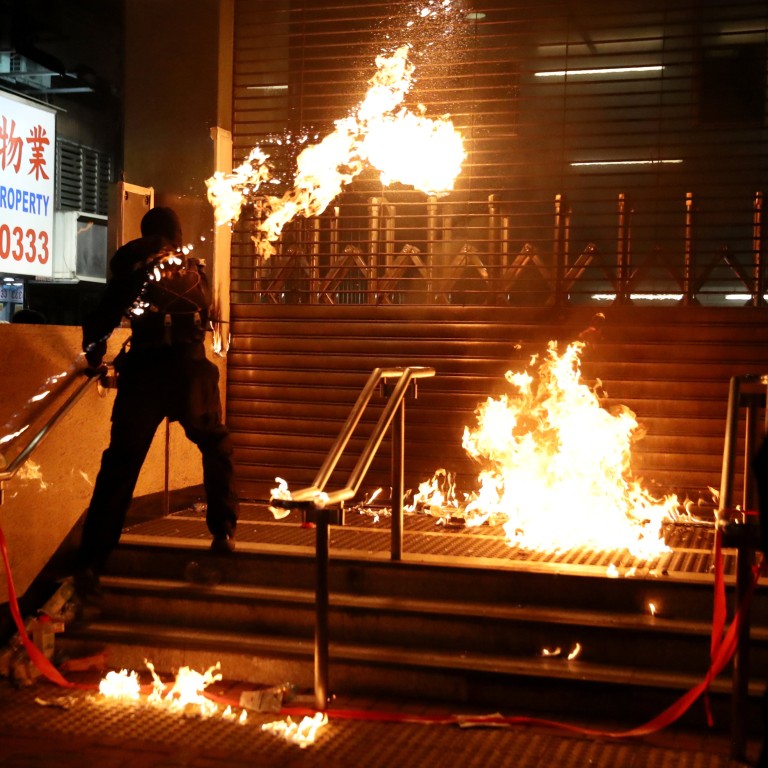 Letters
Hong Kong police: criticism of action during protests ignores scale of violence
Over 590 police officers were injured and 61 hospitalised during the protests that rocked the city for months
The seizure of explosive material and ammunition testifies to the danger posed by the movement
The violent
protests
which rocked Hong Kong from mid-2019 are behind us. However, one continuing feature is the relentless attempts to smear the Hong Kong Police Force.
Nobody would argue that the response of the police to the events of 2019 was perfect; however, despite intense, orchestrated rioting, no fatalities and few serious injuries were caused by police action, and no PLA (People's Liberation Army) soldiers were deployed on our streets.
Over 590 police officers were injured and 61 hospitalised, some sustaining life-changing injuries.
This newspaper recently
published an article
by former Hong Kong police officer Martin Purbrick, which touched on the force's handling of the violent protests. The same author in his Twitter posts alleges Hong Kong is a "21st century police state", calls its officers "bullies and thugs" and hails Agnes Chow as a
"
hero of the Hong Kong people" arrested for "a contrived offence
"
.
Concluding that officers generally acted within guidelines though there was room for improvement, I quote from the report's conclusion – "It cannot be overemphasised that allegations of police brutality must not be made a weapon of political protest."
Ian Cowieson, chief inspector, Hong Kong Police Force