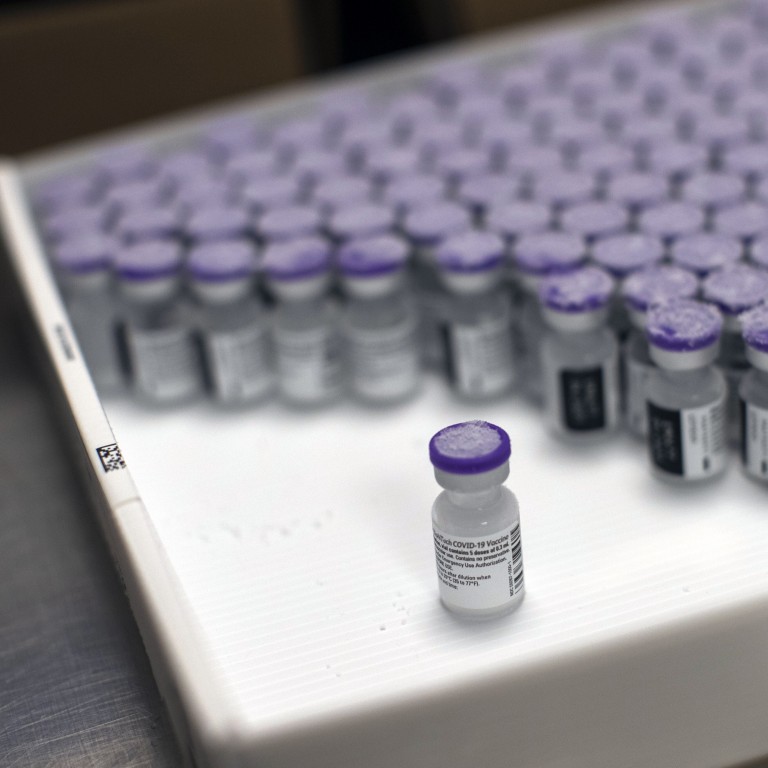 Letters
Hong Kong Covid vaccines: allow booster shots of different brand
For people who have received vaccination but whose antibody blood test turns up negative, the authorities should allow the option of an alternative shot
Health authorities worldwide generally agree that a negative antibody test after Covid vaccination does not imply absence of immunity. There remains the possibility of unmeasured cellular memory immunity from B and T cells.
However, whenever Covid vaccination fails to induce a humoral
antibody response
, then that particular vaccine-patient event should be viewed with suspicion; there being no data to suggest effective immunity.
Local people with a negative response to one Covid vaccination course are currently prohibited by the government from making good by opting for booster jabs of the alternative vaccine. Presumably official government reasoning is to reserve vaccine stock to enable as many people as possible to receive their very first course of vaccine. However, persons with negative antibodies after vaccination remain a risk to themselves and the community at large.
The government is currently planning to reduce cross-border travel restrictions for people with negative Covid nucleic acid tests, coupled with positive antibody tests after vaccination. This implies our health authorities consider post-vaccination antibody tests as an indicator of presence or absence of immunity.
For people who have received Covid vaccination but whose post-vaccination antibody blood test turns up negative, the health authorities should at least allow the option of booster shots of an alternative vaccine.
Such alternative booster shots are also in line with the conclusion of the
latest Oxford study
that the vaccination response is superior when jabs of different vaccines are used.
Dr Charles Wong, Sha Tin
Hong Kong blind to UK vaccine roll-out success
It is hardly a surprise to see the Hong Kong government's overreaction to the Delta variant in the United Kingdom: in
banning the entry
of all flights from the UK and barring entry for anyone who has spent more than two hours in the country. This knee-jerk reaction places the same restrictions as imposed before any vaccine roll-outs were undertaken.
The reimposition of the draconian measures reflects a health minister and government that have failed to take in the success of the vaccination programme in the United Kingdom. It is clear the Delta variant is surging, yet hospitalisation and deaths remain at a trickle.
As the United Kingdom continues its world-beating vaccination implementation, something Hong Kong has failed to achieve, the country remains on course for the alleviation of all Covid restrictions on
July 19
. Hong Kong, however, chooses to continue its hit-and-hope policy offering zero benefit for persons who are fully vaccinated.
Hong Kong cannot shut itself away forever and we need an exit plan that accepts the risks of Covid balanced alongside the global vaccination achievement.
Mark Peaker, The Peak