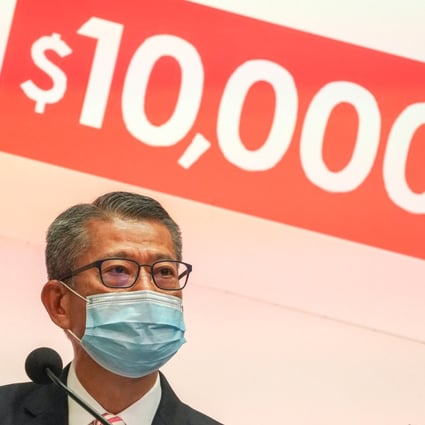 Financial Secretary Paul Chan Mo-po speaks to the press on the Hong Kong government's HK$10,000 cash handout for 2020, at the government headquarters on June 8 last year. Photo: Felix Wong
Letters |

Hong Kong coronavirus: why not give out cash for actually doing something?
The Hong Kong government has showered the public with cash handouts for doing absolutely nothing
Amid the widening spread of the Delta variant, why not give people handouts for taking two vaccine doses?
Follow your favourite topic and get notified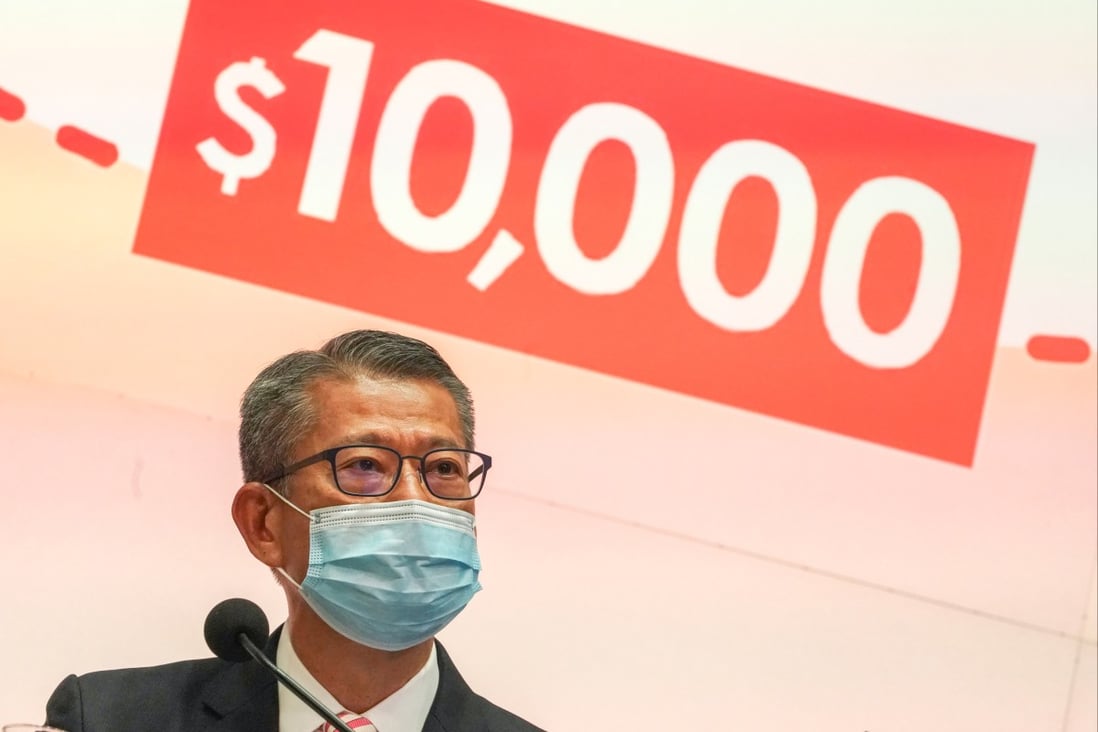 Financial Secretary Paul Chan Mo-po speaks to the press on the Hong Kong government's HK$10,000 cash handout for 2020, at the government headquarters on June 8 last year. Photo: Felix Wong