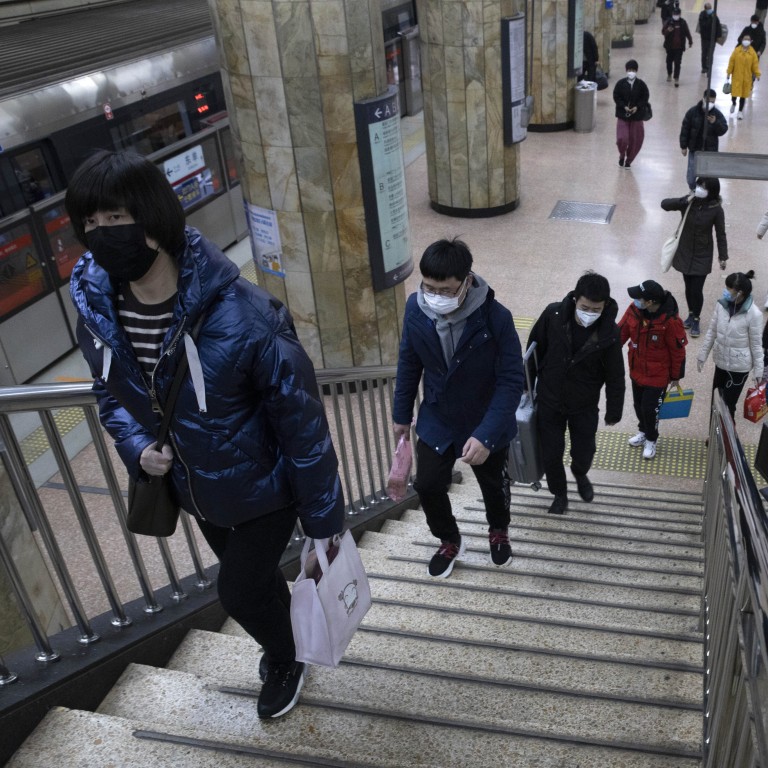 Letters

|
What China's 'lie flat' youth and global climate strikers have in common
Youth using their own bodies as a site of resistance is not surprising, as embodying resistance is the most common and accessible way to express powerlessness and respond to existential crises
The life philosophy of "
tang ping"
or
"lying flat"
, has gained popularity among youth on the mainland lately. The rationale behind the resigned attitude to life goes something like this: "Don't want to kneel, can't stand, so just lie down."
Feeling trapped and wronged by the social structure, lie-flatters defy normative notions of success and refuse to live the future expected of them.
Coinciding with the rise of
tang ping
has been the central government's announcement of full implementation of the
three-child policy
, as it attempt to counteract the potential impact of the projected
negative population growth
on the nation's productivity.
The contradiction between the official criticism of the philosophy's unproductivity and the mounting hype around youth using their own bodies as a site of resistance is, however, no surprise.
Indeed, embodying resistance is the most common and accessible way to express one's powerlessness and respond to existential crises. The phenomenon is certainly not unique to Chinese youth and indeed not uncommon in developed regions especially.
With perhaps quite different objectives in mind, the
climate strikes
of November 2019 exemplified the globality of the phenomenon. In common with the lie-flatters, climate strikers displayed an acute sense of powerlessness about structural deficiencies, the scope of which is gravely out of their control and in turn leaves them feeling inundated by a future they may have no power to change.
A significant fraction of these strikers are well known for their embodied rebellion, namely, the "birthstrikers" who refuse to have children until world leaders begin to address
climate change
. Like lie-flatters, this is a quiet rebellion that also speaks volumes.
While movements such as birthstrikes and "lying flat" remain marginal, they exemplify perfectly the collective existential angst shared by youth around the world, who feel that they are being denied the future and as a result have signed out of complying with social norms and chosen to rebel against societal expectations.
Frustration, such as with the future, is oftentimes intangible and cannot be quantified, but when young people, supposedly so full of aspirations and hope, take their bodies as sites of resistance, it is a reminder to all that a liveable city is more than just one that is prosperous and stable, but also empowering.
Gillian Tam, Hung Hom