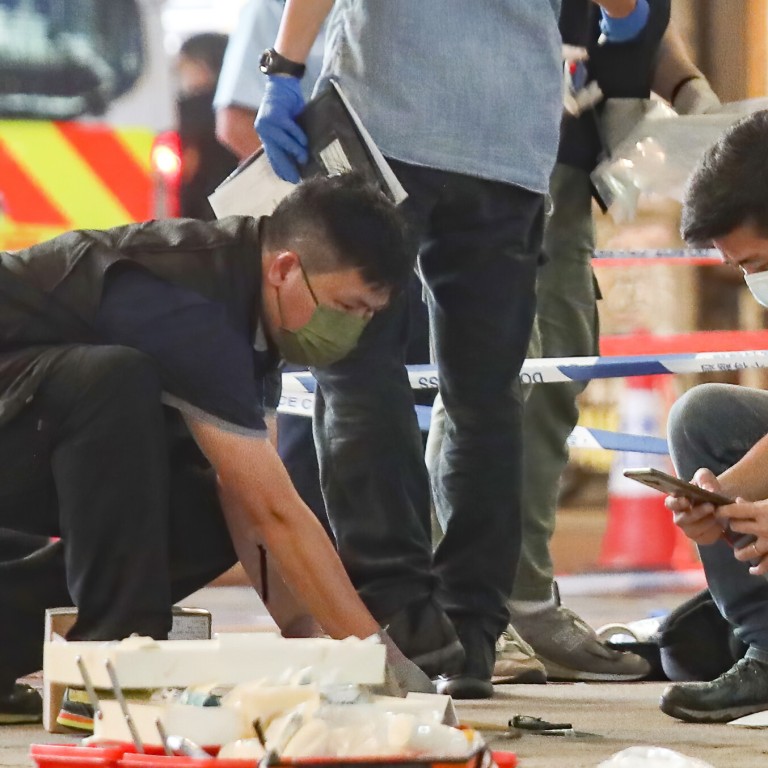 Letters
Hong Kong police stabbing: no excuse to glorify shocking attack on officer
Nothing can justify an attempt on another person's life
The horrendous stabbing of a frontline police officer in Causeway Bay on this year's anniversary of the handover has sent shock waves across the city, but equally disturbing is the fact that some citizens are trying to glorify the heinous crime without pondering the terrifying repercussions of such an extremely violent act ("
'Lone wolf' assailant dies after stabbing Hong Kong police officer then himself
", July 1).
It has been reported that the perpetrator was radicalised and knowingly attempted murder. As a civilised populace, we must categorically condemn such forms of extremism and violence.
Anyone who tries to explain away the assailant's motive on shaky grounds of ideology and romanticism is doomed to fail, as nothing can justify an attempt on another person's life. Everyone has an inherent right to life, which is protected by law.
Let's call a spade a spade. The officer was discharging his duties to maintain law and order, safeguard security and protect life and property. Under no circumstances should anyone be subjected to arbitrary life-threatening attacks arising from hatred or radicalism.
Jason Tang, Tin Shui Wai
Stirring up trouble from afar: reflection of our times
The death of the person who attacked the police officer in Causeway Bay on July 1 was but a sad reflection of our times. A person took his own life, for what?
While this question might be answered when the (alleged)
letters
he has left are revealed, for the moment we can but speculate that he did so because he believed what correspondents had, in commentary, articles, books and publications, openly propagated: an ideology of doom and gloom in our society unless drastic measures were taken.
The proponents, in books, the media, etc, of an "uprising" should be proud that they have stirred up at least one death, but for what purpose? That others will follow perhaps? Of course those that stir up others are themselves safe and warm, having moved to other lands.
It does not matter whose life is lost, one life lost is always one too many. Pray that rationality may return. No law or society is perfect. We'll have to make do with what we have. May reason and good sense prevail.
James A. Elms, Mid-Levels
Significant silence from Western governments
There is no justification for the attempted murder of a Hong Kong police officer; that the assailant is dead robs us all of justice.
The silence of the Australian, British and American governments, in failing to condemn this senseless act of violence, further reflects the duplicity of their views that those who carry out acts of violence in the name of democracy are somehow above the law.
The Hong Kong Police Force continues to proudly protect our home, they deserve our thanks and cannot be allowed to be in fear of their lives in the conduct of their duty.
Mark Peaker, The Peak