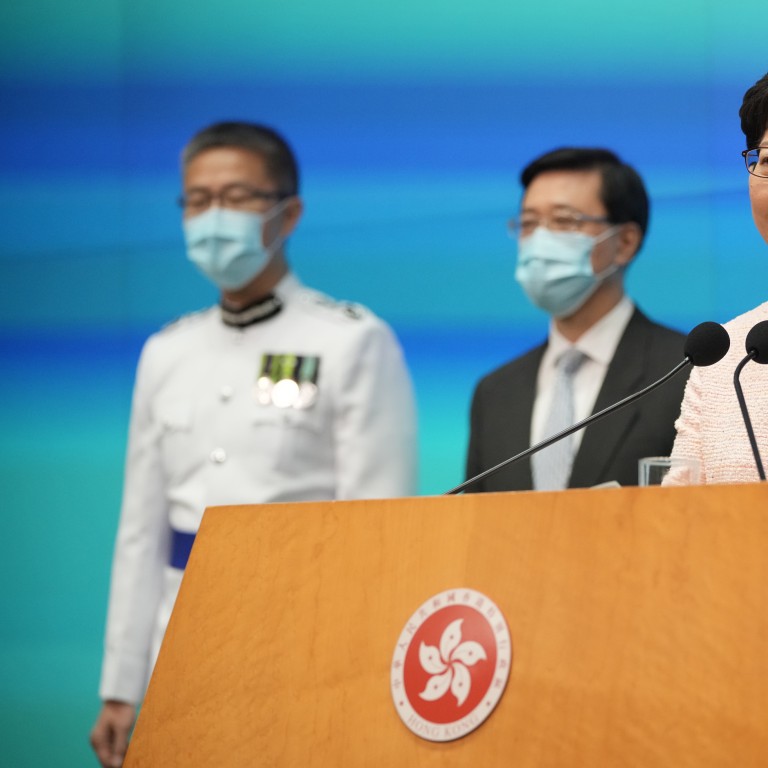 Letters

|
There is more to Hong Kong than the national security law
Demoting poverty alleviation and issues concerning ethnic minority groups to secondary concerns is unacceptable, but ignoring our city's youth is unforgivable
While the fact that Chief Executive Carrie Lam Cheng Yuet-ngor is making poverty alleviation and issues concerning ethnic minority groups secondary concerns is unacceptable, that she chooses to also make
our city's youth
– in other words, our
city's future
– a secondary issue is unforgivable.
For Lam to announce, "we will play to our strengths respectively, with me spending more effort on these aspects" is wholly inappropriate, as they remain areas where she has already failed to make a difference.
Beijing is right to demand patriots, but Hong Kong demands competence.
Mark Peaker, The Peak