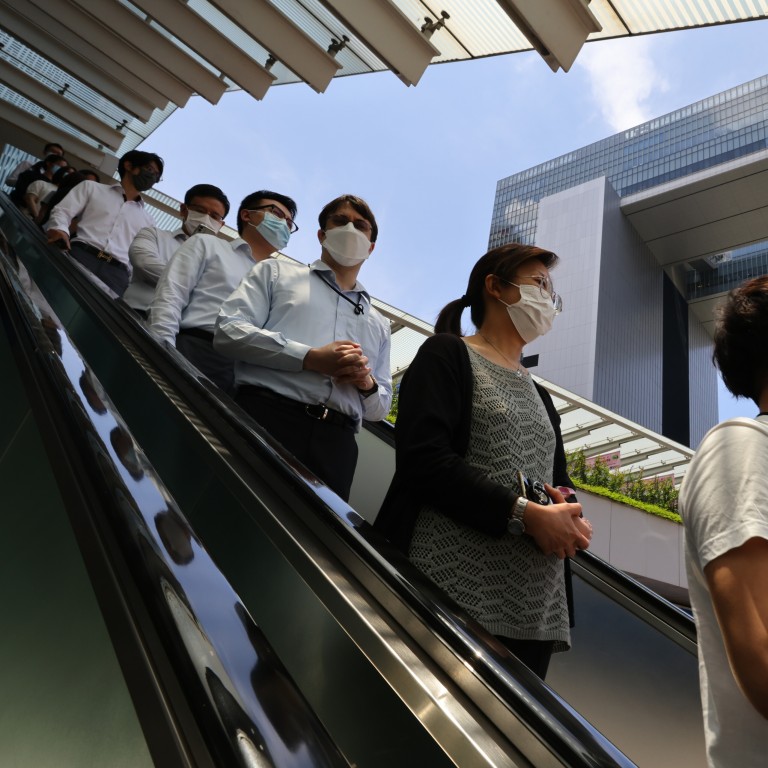 Letters

|
Get jabbed or you pay: time for Hong Kong to get tough on Covid vaccines
The chief executive has said frontline civil servants and teachers could be asked to get vaccinated or face compulsory tests at their own expense
The strategy ought to be extended to employees of publicly funded organisations and licensed professionals
On June 1, the Hong Kong Monetary Authority wrote a letter addressing the chief executives of all authorised financial institutions, requiring the institutions to strongly encourage their staff to take the Covid-19 shots.
The institutions were asked to draw up a list of staff performing client-facing roles or critical support functions that were expected to receive inoculation. The staff not yet vaccinated were required to be tested for Covid-19 every two weeks, with the first round of tests taken by June 30.
In contrast, the Airport Authority only encouraged airport employees to take the shots through
lucky draws
for 10,000 air tickets, and only recently required all airport staff entering the restricted area to have received two Covid-19 shots starting from August 1.
If the authority had been more aggressive in promoting vaccination, perhaps the
two recent infection cases
involving airport employees could have been prevented.
Likewise, the Insurance Authority and the Property Management Services Authority should require all licensed practitioners to take the Covid-19 shots, and those who refuse should undergo mandatory, regular Covid-19 tests.
On July 15
, Hong Kong Chief Executive Mrs Carrie Lam Cheng Yuet-ngor announced that frontline civil servants and teachers could be asked to get vaccinated or face compulsory tests at their own expense.
I urge the government to extend this effective strategy to the employees of all publicly funded organisations and licensed professionals.

Langjia Chen, Kowloon Tong