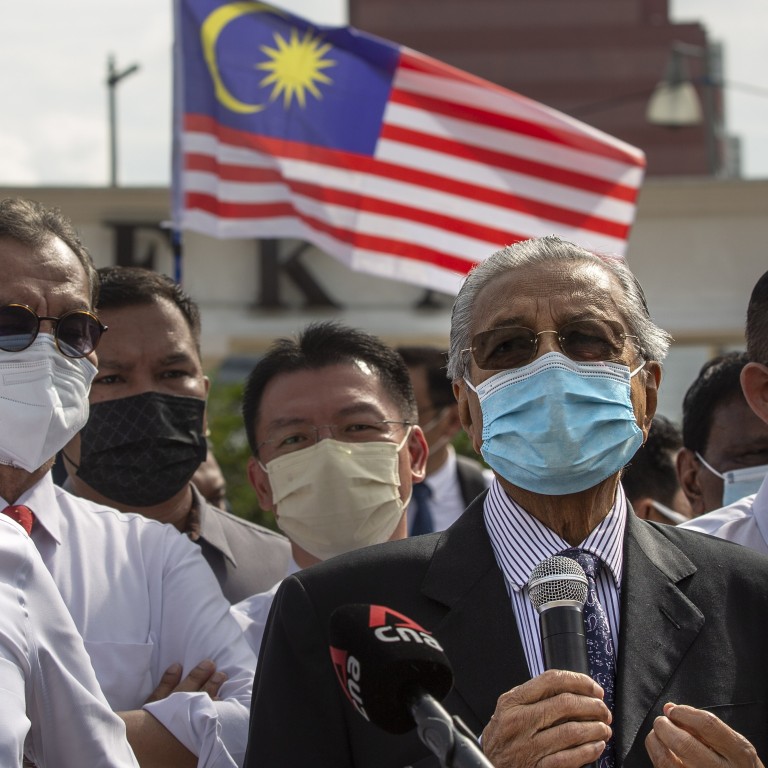 Letters
Would Malaysia's woes be solved by a national recovery council?
The future of the vaccination programme should be considered with regard to former prime minister Mahathir Mohamad's proposal to form a bipartisan platform to manage the pandemic
Malaysia's former prime minister, Dr Mahathir Mohamad, recently proposed the formation of a national recovery council in light of the political turmoil in the country. The suggestion was made in the spirit of bipartisanship, to be implemented so the situation improves and the government can call for a fresh election.
Council members, under his proposal, would include medical specialists, businesspeople, bankers, lawyers, education practitioners and a few bipartisan politicians.
The concept of a national recovery council is not new to Malaysia. In 1969, in light of racial riots, Tunku Abdul Rahman, Malaysia's first prime minister, advised the Yang di-Pertuan Agong to form the Majlis Gerakan Negara (Mageran) or National Operations Council led by Tun Abdul Razak as director of operations to restore law and order.
Mageran helped stabilise the racial climate in Malaysia for over 40 years.
A fresh election is the real solution to this never-ending political turmoil. However, it is very unlikely that the government will call for a general election amid the pandemic, as it might produce the same outcome as the Sabah election in 2020.
Forming a governing council in lieu of the elected government will further extend the period of emergency in Malaysia, obstructing the exercise of checks and balances through the parliamentary system. However, considering the nation is facing a severe political crisis where members of parliament have trust issues, it could serve as a short-term solution.
Yet, it seems unlikely it will be established without the political will of the current government. In 1969, the council was established on the recommendation of the prime minister.
There are also questions revolving around the well executed national Covid-19 immunisation programme under Minister of Science, Technology and Innovation Khairy Jamaluddin. The future of the vaccination programme is one of the important aspects that should be considered with regard to the establishment of the council.
Appointing a new team to conduct the vaccination programme will only hinder its progress, as the running of the programme requires an understanding of the national political framework and seamless coordination between multiple agencies.
So is a national recovery council the solution Malaysia needs? Yes and no. Yes, if it is truly created to expedite Covid- 19 mitigation plans and act as a bipartisan platform solely for nation rebuilding purposes. No, if it is formed with the intention to lay a foundation of power for a particular figure or organisation. Let the general election decide.
Muhamad Firdaus Ali, student, Shiga University, Japan