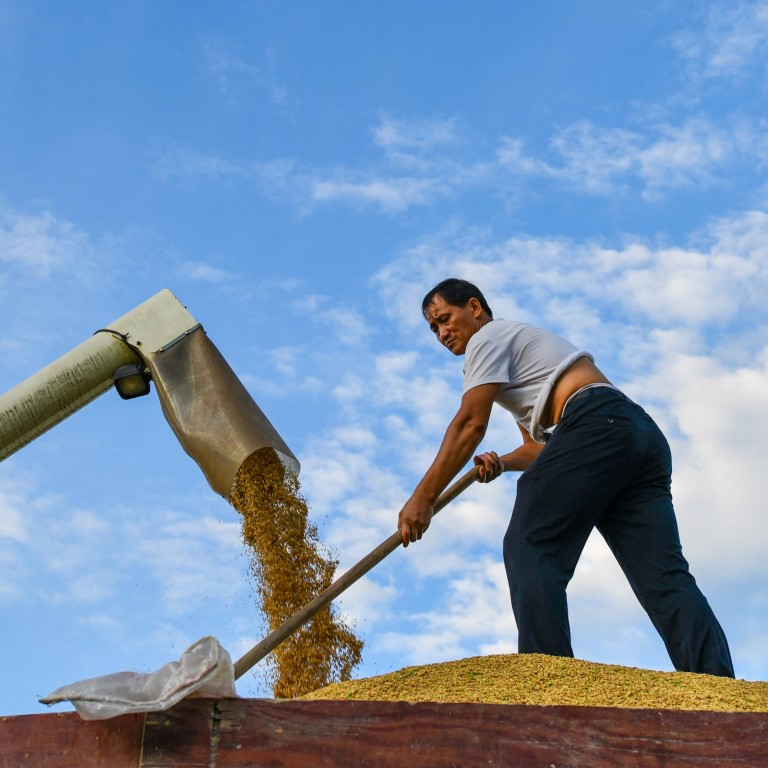 Letters

|
Why China can't achieve goal of 'common prosperity' using the Nordic model
Readers discuss why China must count on a market-driven approach to narrow its income gap, and react to two of the government's efforts to rein in hypercompetition in education – the crackdown on private tutoring and a ban on exams for first-graders
"We can allow some people to get rich first and then guide and help others to get rich together," Chinese President Xi Jinping
said
at the meeting of the Communist Party's Central Committee for Financial and Economic Affairs in mid-August, which agreed on the goal of "common prosperity".
Emphasising "third distribution", the government hopes to create opportunities for rich private companies to give back to society and donate to the poor. Secondary income distribution measures, like taxes, social welfare and crackdowns on "illicit income", will also be enhanced.
In fact, the gap between the rich and poor has long been an important topic of study in China, a country with a far from ideal
Gini coefficient
. At the same time, China has leveraged its demographic dividend to achieve economic miracles over the past decades.
As
declared
by Xi at the Communist Party's 100th anniversary celebration, extreme poverty has been eliminated and the country is now a "moderately prosperous society". Thus, it is time the government considered how to further mitigate income disparity, which is a huge stress on social harmony. A more egalitarian society would enhance social and thus political stability, but how to effectively achieve this in the long run is the challenge.
In Nordic countries, where people enjoy sizeable social welfare benefits, such as free education and equitable medical care, there are relatively high tax rates and public spending. These act as an active wealth distributor; welfare systems in these countries are mainly funded by tax revenue.
While many put a positive spin on the Nordic model, saying it could be a role model for China, they have overlooked the fact that the problem of income inequality is much more severe in China, with a huge proportion of people in the low-income group. People at the top fifth of Chinese households enjoy a disposable income more than 10 times that of those in the bottom fifth, and the difference is especially large between cities and rural areas.
Although some billionaires have made donations in response to calls to address income inequality, this is inadequate to make significant changes.
Given this structural problem, the better way to narrow the gulf between the rich and poor is through market forces. The government must try to make agricultural commodities and livestock as lucrative as industrial products. Only by extending these markets with more investment can employment and relative income in rural areas be raised.
Jacky T.K. Tam, accountancy student, City University of Hong Kong
Crackdown will only drive cram schools underground
I am writing to respond to the article, "Chinese government names and shames private tutoring reform violators" (
August 27
).
In recent years, as the quality of life of people in mainland China has improved and the society has become increasing competitive, many parents are willing to invest more in resources to help their only child get good grades at school and have a better chance of success in the future. This has fuelled a boom in the private tutoring industry.
But having to attend an after-school tutoring centre has increased the academic pressure on students and the financial pressure on parents.
China's education system is particularly competitive, with student selection starting as early as junior high school, prompting parents to buy homes near reputable schools. After-school institutions are exploiting parents' anxieties. This can be seen in the slogans used by institutions,
such as
: "You can train your kid with us here, or we train his competitors."
In big cities, seven out of 10 children between kindergarten and 12th grade attend after-school institutions, according to the Chinese Society of Education. This has exacerbated the inequality between the rich families who can afford private tuition and the rest.
This policy aims to reduce the pressure on both parents and students, and indirectly encourage couples to have more children. It could create a fairer learning environment.
However, will it really work? I expect the biggest impact of the policy to be on middle-class families – the poor simply don't have the extra money for tutoring and the wealthy will be able to afford the more expensive individual private teachers.
In the 1980s, South Korea took the radical step of outlawing tutoring, but it only drove the tutoring industry underground. This is probably what will happen in China too.
Marcus Ng, Tseung Kwan O
Instead of banning exams, lighten kids' schoolwork
After I read the news that mainland China is banning exams for six- and seven-year-olds, I was very excited. In Hong Kong, in both primary and secondary school, pupils have to take a number of standardised tests, which put a lot of pressure on us. I was quite envious of the students across the border.
However, I wonder if the lack of exams will make it hard to evaluate whether pupils have absorbed what they were taught. It may also demotivate pupils.
While homework and tests put pressure on students and parents, what's needed is lighter workloads all round.
Jennifer Zhang, Tseung Kwan O