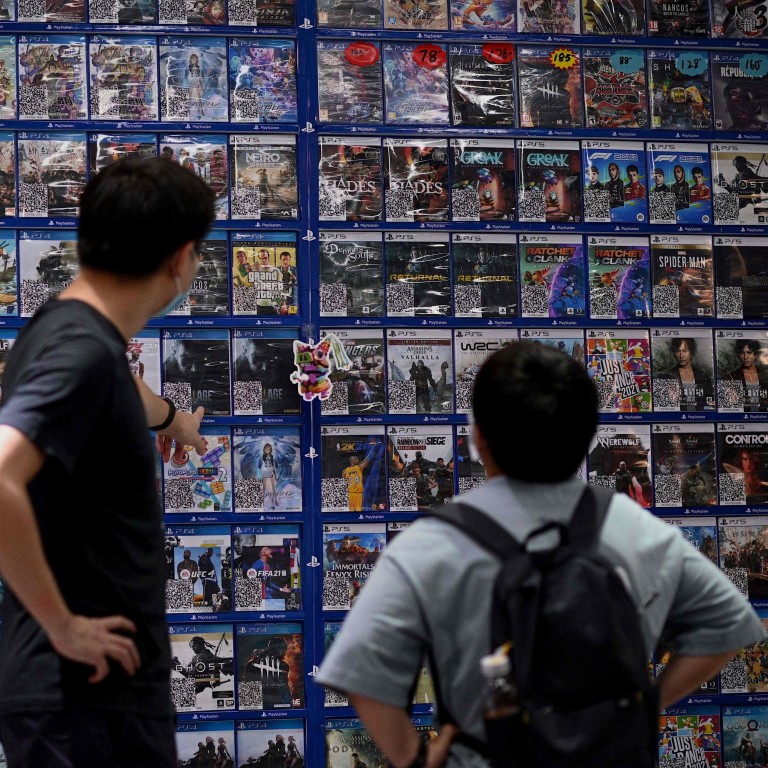 Letters
China's gaming crackdown vs South Korea's easing off: which approach works?
Readers discuss China's new limit on gaming time, the connection between the pandemic and myopia, and poor uptake of Hong Kong's mainland retirement schemes
Online gamers aged under 18 will only be allowed to play an hour on Fridays, Saturdays, Sundays and public holidays. This is certain to have an impact on China's video game and esports industry. Those who spent money on these games are likely to feel that their money has been wasted because, under the new rules, they would only be able to play for three hours a week.
The most affected age group would be those around 16 and not younger children. It is older teenagers who tend to play video games on the weekend, because they usually have too much homework in the week to be allowed much leisure time.
Even if facial recognition is installed to enforce the new rules, this will not be effective, unless facial recognition is conducted every half hour or so. Younger children may simply ask their parents to log in for them. Again, it is the older children, who would be too embarrassed to do this, who will feel the brunt of the new rules.
Meanwhile, on August 25, South Korea's government announced it would abolish the country's controversial gaming "shutdown law", which banned children under the age of 16 from playing online games between midnight and 6am.
Thus, China and South Korea appear to have taken opposing stances on this issue in the same month. Extremely strict restrictions on how much time people spend on gaming or being too lenient may be counterproductive.
Lilian Yau, Tseung Kwan O
Hong Kong should follow Beijing's lead on gaming limits
As the Chinese government has recently issued rules to prevent children from playing video games excessively, the Hong Kong government should not be passive nor take the same old non-interventionist attitude towards the problem of schoolchildren's excessive playing of and even addiction to mobile phone games.
Various government divisions concerned with education, health and commerce should work together to curb the harmful effects of video games on our younger generation, and not leave the responsibility to the "free market" or parents.
Schools, parents and the authorities should organise more team sports or group activities for children to foster temperance – one of the four cardinal virtues.
Adults in our society need to protect children better after the past couple of years of substandard learning, what with social unrest and school closure.
We certainly do not want to see our children continue to fall behind.
Y.C. Lee, Quarry Bay
Why few elderly Hongkongers have moved to mainland
The lukewarm response to both schemes could be attributed to the lack of health care services for Hongkongers on the mainland. Since 2015, the Department of Health has allowed elderly Hongkongers to use government health care vouchers to avail of medical services in Shenzhen. Yet, only one hospital – the University of Hong Kong-Shenzhen (HKU-SZ) Hospital – accepts the vouchers and has since served 18,400 patients.
In response to our enquiries, the Department of Health explained that the government decided to run the voucher scheme in HKU-SZ hospital because the hospital adopts a clinical governance structure similar to hospitals in Hong Kong to ensure service quality.
To meet the long-term health care needs of Hongkongers on the mainland, the government should work with the mainland authorities and provide resources for Hongkongers to join the mainland's health insurance scheme.
Only with better access to health care will more Hongkongers join the Guangdong and Fujian schemes to enjoy living on the mainland.
Shang Chen and Peiyu Huang, Kowloon Tong