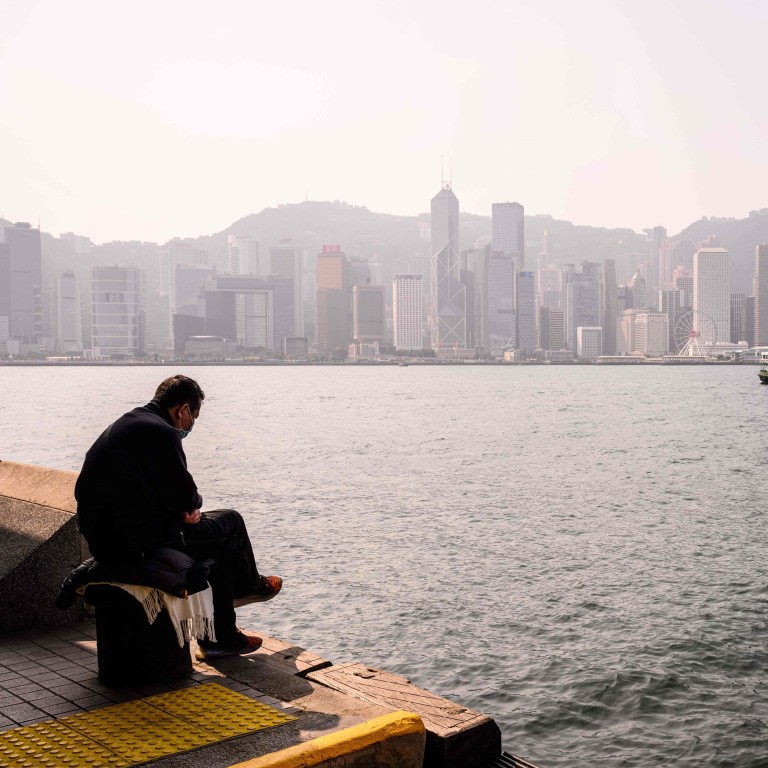 Letters
No-can-do Hong Kong needs a revival rather than an ad campaign
Readers discuss the Hong Kong publicity campaign, improvements to the e-voucher scheme, the importance of vaccination and a pandemic-induced surge in myopia
There was much to glean from Cliff Buddle's timely
opinion piece
, "The city's 'relaunch' needs more than an ad campaign" (September 4).
As Ronan Keating once sang, "You say it best when you say nothing at all".

Having been in marketing and advertising for most of my life, I know timing is everything and less is always more.

What the Hong Kong government and its various departments have always produced are their ideas of what they believe "advertising" should be. There's very little, if any, strategic thinking. Something is produced only because there's a marketing and advertising budget.

Cornball lines like "We will no doubt bounce back. We always do" are as horrendously out of step with reality as those who talk about Hong Kong's can-do spirit. That got up and left years ago and was replaced with "no can do".

Instead of cutesy jingles, tired corporate speak trying to masquerade as snappy slogans and more vapid celebrity endorsements, if Hong Kong is to make any sort of comeback, it first needs to understand that there's been a changing of the guard.

Maybe those making decisions have been past their use-by date for years? Right now, as a product, Hong Kong is on life support. It barely has a pulse.

Perhaps more than anything else, this once vibrant city first needs to convince those of us who are here that there is still something of significance worth staying for.

There's no need to waste money on public relations companies. These are usually hired because they are compliant.

And what do we get? More servings of corporate dim sum that don't mean anything to anyone except for those who approve this work.

Hans Ebert, Wan Chai
Why can't we have HK$5,000 vaccination vouchers?
As usual, Mike Rowse has pithy and practical suggestions ("Time to end Hong Kong's vaccine dithering and get on with the jab",
September 5
). Of all the ideas he puts forward, the biggest incentive must surely be the HK$5,000 consumption vouchers. Make them conditional on vaccination and watch the jab numbers skyrocket.
So I'd like to ask the government: why is it that you haven't done so? Is there some legal impediment? Didn't you think of it? Just couldn't be bothered?
What's the truth? Do tell.
Not deploying such an obvious and powerful incentive is puzzling indeed.

Peter Forsythe, Discovery Bay
E-vouchers: Hong Kong mustn't leave seniors behind
I am writing to express my views on
the article
, "Hong Kong finance secretary concedes 'room to improve' after some struggle to navigate e-voucher process" (September 5). In July, the Hong Kong government launched an HK$5,000 digital consumption voucher scheme that all Hong Kong residents aged 18 or above could receive. However, many senior citizens were confused about the technological aspects of registration and had trouble filling in the electronic application form on their own.
And so we saw them on the news, in snaking queues around shopping malls, waiting for hours to hand in a hard copy of the application form.
This phenomenon shows how little care and attention the Hong Kong government gives the elderly when they come up with a scheme or policy. There are too few tutorial videos or public service advertisements designed to guide technologically challenged older adults through the process of filling in a form using a mobile phone or computer. Thus, they still prefer to submit a form in person, all the time worrying they will not be able to benefit from the e-voucher scheme if they bungle the electronic application process.
It should be a long-term goal for the Hong Kong government to promote a senior-friendly technological society. The first step is to build the elderly's trust in computers and mobile phones; for now, most retirees would rather rely on themselves than complicated devices.
The Hong Kong government could take out advertisements on television to educate more elderly people about how to fill in an e-form properly, and set up booths where tech-savvy young people can teach elderly how to use a tablet, phone or computer. This would also help the Hong Kong government's push for digitalisation.
Vivien Wai, Tseung Kwan O
New variants boost the case for vaccination
Again, we are reading about the spread of
new and infectious
Covid-19 variants, which is very worrisome for Hong Kong where people live and work in close proximity to each other. A better solution is requiring Covid-19 vaccination for Hongkongers, and for inbound travellers to have been vaccinated.
Vaccination will more effective than stringent quarantine measures and constantly masking up. The aim should be to achieve herd immunity.
Hong Kong has the vaccine supply and capability to achieve this goal. This will be even more important as Hong Kong reopens to save its economy. As Herb Stark from North Carolina
wrote
, it really is a matter of life or death ("Don't put others at risk by refusing vaccine and masks", September 1).
Harriet Tung, The Peak