Canada
Get more with myNEWS
A personalised news feed of stories that matter to you
Learn more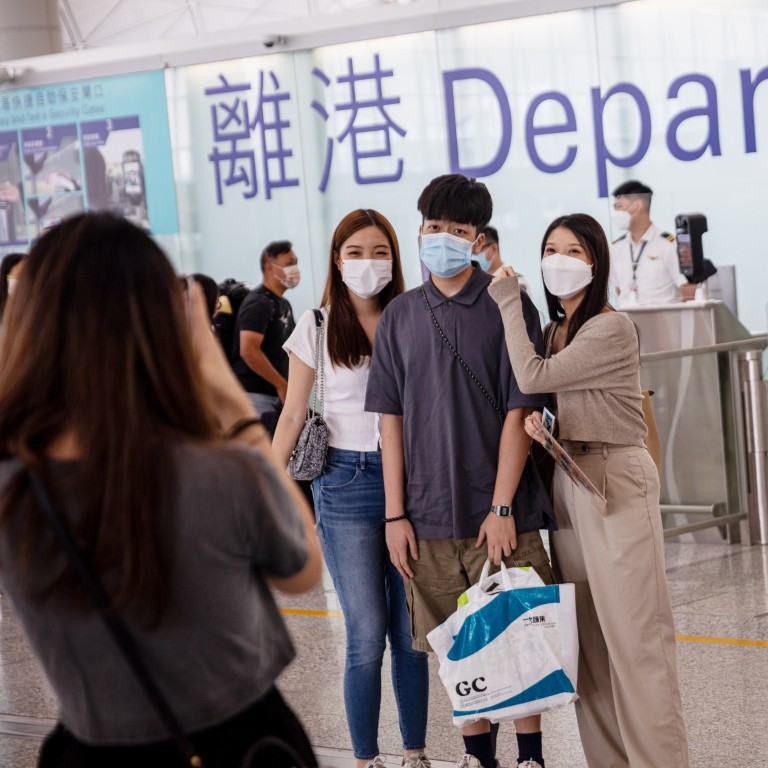 Letters

|
Hongkongers moving to Canada for democracy are in for a rude shock
Readers discuss the poor choice of candidates in Canadian elections, a proposed law to ban alternative smoking products, the rise in myopia among children amid the pandemic, and television coverage of the Paralympics
Watching recent coverage of
families torn apart
by the
mass exodus
out of Hong Kong in search of "freedom", I wondered if those who are leaving really know what kind of "freedom" they are getting themselves into.
Being from Canada, I probably take that freedom for granted. However, since I do live here, I might be willing to give up some of this freedom in exchange for some competence.
With the passing of the national security law in Hong Kong, criticising the government is pretty much impossible without consequences. Luckily for me in Canada, I'm allowed to criticise my government by voting and, luckily for me, Canada has
recently announced
an election.
For Hongkongers looking at Canadians with envy, let me let you in on a secret – it is not as great as you think.
I have voted for the last 20 years, and honestly there has not been one capable candidate. Every four years I get my opportunity to vote out one person and replace him or her with another just as incompetent. This is true through all levels of government.
I have voted in three mayors under whose watch the construction of a single transit line that was first proposed 15 years ago has yet to be completed. I have voted for provincial premiers who thought it was a good idea to give people up to C$14,000 (US$11,160) to buy an electric car or made it a priority that beer can't be more C$1.
I have voted for prime ministers who think cutting taxes but not spending was the key to fiscal responsibility, and one who believes the budget will magically balance itself.
The irony is, on Western social media, one sometimes sees envy of what Hong Kong and mainland China can do despite the lack of freedoms. Yes, we might have "freedom", but our roads are riddled with potholes. It takes us so long to complete a project, by the time it is finished, it has to be replaced again.
Our country has accumulated huge debt due to continuous fiscal mismanagement. It has become so bad that people end up giving up what Hongkongers so desperately seek by not voting at all. What's the point?
Maybe next time when I'm behind the ballot box, I should vote for the communist dictator candidate.
A. Kwok, Toronto
Regulate, not ban, heat-not-burn products
Heat-not-burn cigarette products and traditional cigarettes share similarities. They are both tobacco products. Hence, heat-not-burn products are considered alternative smoking products, but are different from e-cigarettes.
A heat-not-burn cigarette consists of a heating source and tobacco. The device is heated to a lower temperature than a combusted cigarette to create an aerosol that the user inhales.
Further, taxes from the sale of heat-not-burn products could also contribute to the government's revenue.
Law enforcement should be practical. If such products are well regulated, under-age teenagers would be denied access while adult smokers can buy them legally. The black market would be undermined, and the safety standards of accessories for heat-not-burn cigarette products, such as chargers, would be safeguarded.
Of course, at the end of the day, it is up to individual's determination and choice to quit smoking.
K.K. Chu, Ho Man Tin
Paralympics coverage on Hong Kong TV a disgrace
I find the lack of live television coverage given to the Tokyo Paralympics a total disgrace.
The government purchased the television rights for both the Olympics and Paralympics, so that television companies could show these great events "free of charge". The Olympics were broadcast basically 24/7, which was great.
Once every four years, the talents of the world's athletes with disabilities are showcased at the Paralympics. It is a travesty this year's event was treated with such contempt by Hong Kong's television companies.
Perhaps the government should reach out to each company and ask them to contribute to the cost of the television rights it kindly purchased.
Graeme Duncan, Jordan