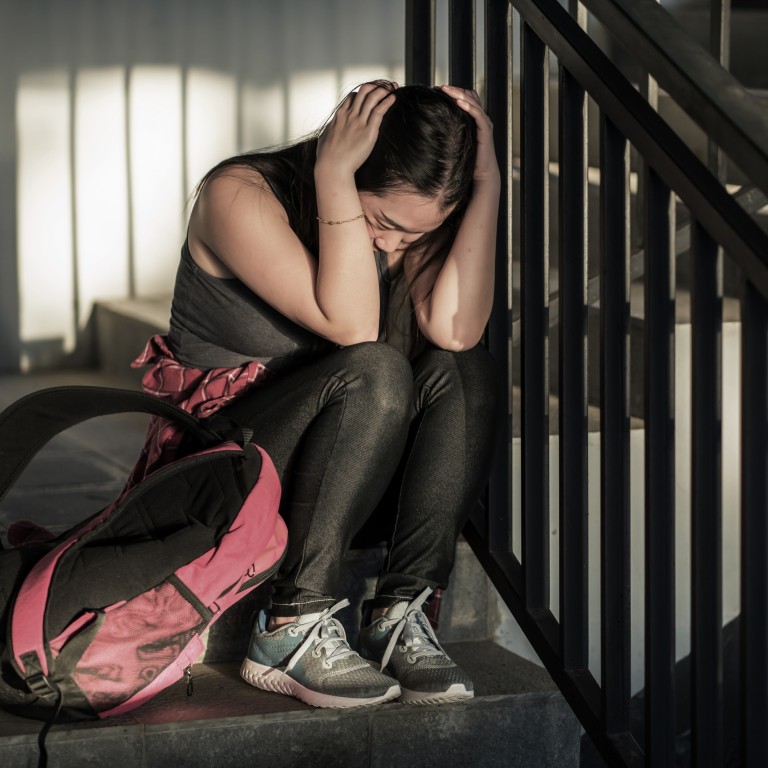 Letters

|
Hong Kong schools can play a vital role in preventing student suicides
Not only should all school buildings be made physically safe to prevent bodily harm, so too should the prevention ethos extend through to all aspects of school life – people, values, practices, teaching methodologies, curriculum and policies
In April this year, it
was reported
that 23 students in Hong Kong – of primary and secondary school age – were suspected to have taken their lives in the 2019/20 school year, a 15 per cent increase on the previous year. That's about eight student suicide cases each term
,
leaving behind bereaved families and many others directly and indirectly affected.
How can this possibly happen?
If any other cause was thought to be accounting for so many avoidable deaths in children, we would surely be outraged and calling for action. Yet mitigation measures are to hand. Research indicates strongly that suicide is preventable.
Everyone has a role to play – government, public health sector and us as individuals. Schools can play a vital role and are uniquely placed to champion
suicide prevention
under their child protection responsibilities. They understand that adolescence is when children are at their most vulnerable mentally, as the brain transitions from childhood to adulthood, and their judgment may be impaired.
School staff spend more time in a day with their students than their parents do, and witness their behaviours and emotions, and how they may change over time. They can set up monitoring and observation systems to identify those at risk and create a holistic approach to student health. Schools are vital in combating the stigma around suicide and mental health that often prevents conversations from taking place.
Prevention includes practical, emotional, psychological and physical measures. Not only should all school buildings be made physically safe to prevent bodily harm, so too should the prevention ethos extend through to all aspects of school life – people, values, practices, teaching methodologies, curriculum and policies.
Teachers, school leaders, directors and governors have a moral responsibility to the young people in their care to keep them safe from suicide and to develop their self-help skills, and this is as important as academic achievement.
I have no doubt that each school has the best interests of its students at heart. I also acknowledge the pressures on teachers who will need support from their leaders in carrying out these responsibilities.
Preventing suicide is well within the realm of the possible. On World Suicide Prevention Day, as we think about those young people we have loved and lost, I strongly urge every school to commit to implementing a suicide prevention policy and to reducing youth suicide.
Determined leadership from our schools and a willingness from our teachers will make this goal achievable.
Ann Pearce, founder, The Weez Project
If you are having suicidal thoughts, or you know someone who is, help is available. For Hong Kong, dial +852 2896 0000 for The Samaritans or +852 2382 0000 for Suicide Prevention Services. In the US, call The National Suicide Prevention Lifeline on +1 800 273 8255. For a list of other nations' helplines,
see this page