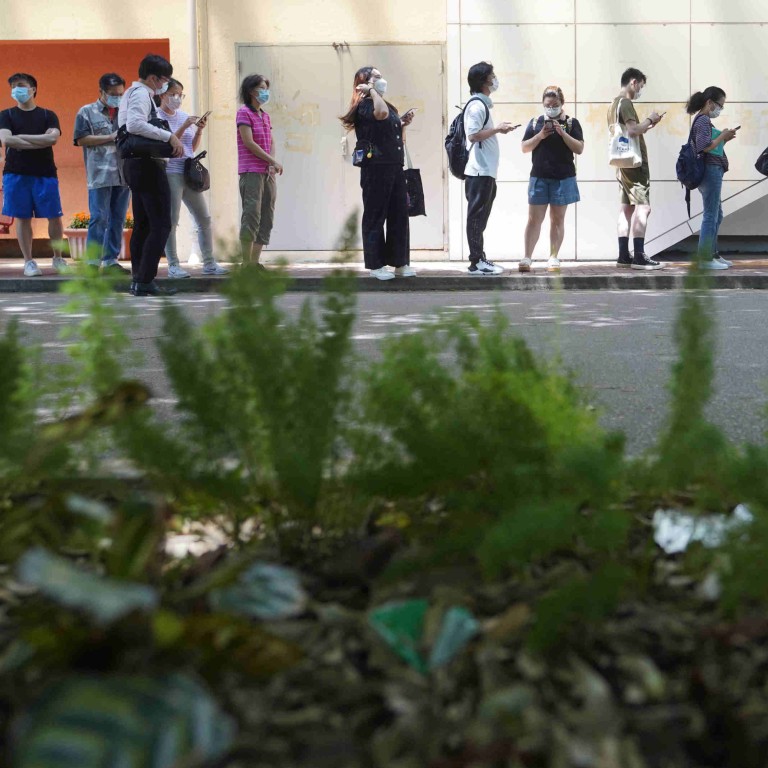 Letters
Coronavirus in Hong Kong: lack of hospital options deters vulnerable groups from getting vaccinated
Sports centres, shopping centres and medical clinics do not have the required access to specialised doctors or equipment to cater to emergency needs
A no-booking system – like the one provided for the elderly – at all public hospitals could make it easier for more of our vulnerable to get vaccinated
Hong Kong has reached the milestone of having more than half of its 7.5 million people fully vaccinated. Access to vaccines at sports centres and medical clinics throughout Hong Kong's 18 districts plays a role in enabling a steady increase in the number of fully vaccinated residents.
Our local health authority has tried to improve accessibility for our elderly to get vaccinated by having
walk-in services
without the requirement of booking. Vaccination outreach at shopping centres will also help more of our elderly population get vaccinated.
However, sports centres, shopping centres and medical clinics do not have the required access to specialised doctors or equipment to cater to the emergency needs of our elderly and people with disabilities or chronic illnesses. These are potential barriers that decrease the chance of
vulnerable groups
getting vaccinated.
As a person with a severe disability, I once tried to get vaccinated at a sports centre, but the staff said there was no emergency medical equipment at the centre to accommodate severe disabilities in case of an
adverse reaction
to the vaccine. I had permission from my doctor to take the vaccine, but I decided to try to find a hospital alternative as only a hospital would have access to specialised doctors and equipment for emergency needs.
There are currently only three hospital options on the vaccination booking website. The general public quickly books these limited options. This restricts the chance for vulnerable groups to get vaccinated at these hospitals.
The limited available slots might also not be a feasible time for someone from a vulnerable group to travel because the caretakers needed to accompany them might not be free. These hospital options could also be too far away for residents with everyday accessibility barriers.
Easy access to vaccination at a hospital, especially in all 18 districts in Hong Kong, would better accommodate our needs. A no-booking system – like the one provided for the elderly – at all public hospitals could help more of our vulnerable to get vaccinated. Support services, specifically for vulnerable groups and their caretakers, for potential post-vaccination side effects could also address our needs.
These steps could eliminate barriers for vulnerable groups, including people with disabilities, and enable Hong Kong to have a nearly fully vaccinated population.

Sa'diyya Nesar, Yuen Long