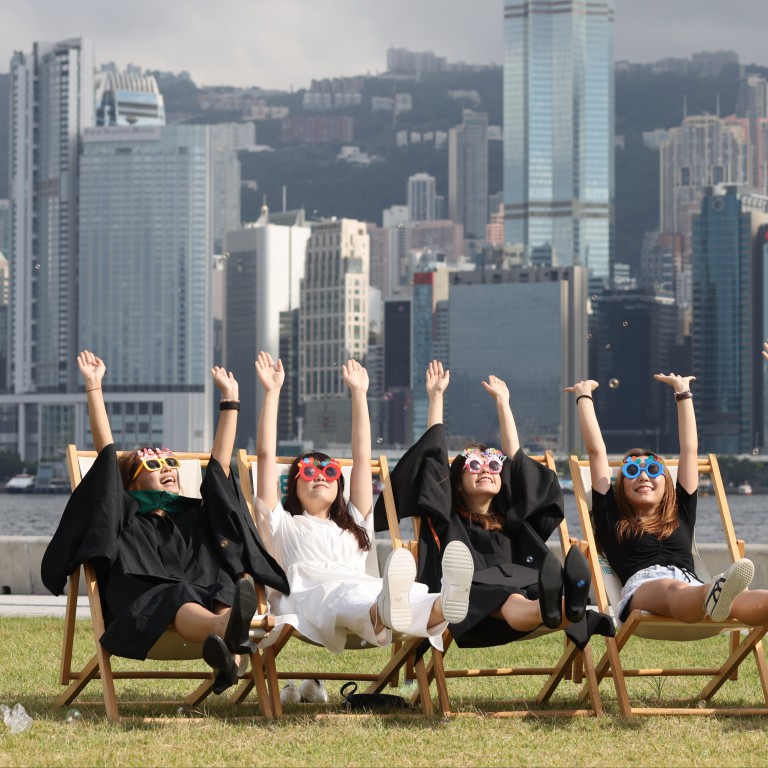 Letters
Hong Kong can persuade people to stay on by creating a more liveable city
Readers discuss how Hong Kong can improve urban planning, pay tribute to a scientist who played a key role in the development of the city's fishing industry, and stress the need to preserve buildings that tell the story of the city's past
As residents of an international city that houses 7.4 million people, we all have different visions of life and what makes a liveable city. Whether
to stay or not
has become a common topic of conversation.
To dig deeper into the reasons people leave, apart from the 2019 social unrest and uncertainties surrounding the national security law, many point to the lack of personal space and low quality of life. It is not surprising that monetary reward does not seem to a key factor in deciding to stay as more people are concerned about their own wellness, the prospects for local education and public space.
While we value open spaces and work-life balance, Hong Kong does not seem to be the
most liveable city
. Urban planning should consider what makes a space people-friendly and pet-friendly, and we should design open areas that make people feel like they are part of the city. For example, in London, Mayor Sadiq Khan recently shared the Piccadilly Art Takeover project that invites artists to transform the street.
How do we create a space in which Hongkongers feel included? To me, it is simple – ask them what they want in their own districts. An
expensive water fountain
in Kwun Tong has been criticised, with people saying it is not user-friendly. Human-centred urban design and planning requires us to understand what users want and to co-create ideas for these projects.
Introducing a well-being budget may also help people feel taken care of. New Zealand introduced such a budget in 2019, committing to put people's wellness and the environment at the heart of its policies. The government followed through with policy planning. It is time to use a different measurement to assess the success of a government and policy effectiveness.
While we have the freedom to leave the city, there are some people who have no choice. I hope the government can create policies that people staying in Hong Kong can feel proud of.
S. Ching Choi, Admiralty
Why Hong Kong should remember Dr Derek Bromhall
Hong Kong's love affair with seafood owes a lot to the research of an Oxford scientist who died earlier this year. He was Dr Derek Bromhall who was the chief scientific officer at the then (1952) newly established Fisheries Research Unit at the University of Hong Kong.
The unit was later transferred to the government and came under the inspired leadership of the legendary Sir Jack Cater, who was at that time director of agriculture and fisheries. Sir Jack was later the first commissioner of the Independent Commission Against Corruption before serving as chief secretary.
Dr Bromhall, a close friend, was closely involved in determining the extent and variety of marine life in the seas around Hong Kong. In this way he did much to stimulate the industry and convert the fishing fleet from sail to mechanised trawlers, heralding the emergence of a large seagoing fleet with increasingly sophisticated navigation and location equipment.
New varieties of fish were introduced to dining tables and an attempt was made to launch a pearling and oyster industry in the shallow waters of a Tai Po inlet.
Fishing became an important industry, contributing to the well-being of the post-war colony then struggling under daily mass arrivals of refugees from the stringent conditions of Maoist China's Great Leap Forward. Aberdeen, Lei Yue Mun and Tai Po blossomed as fishing ports and seafood restaurants flourished.
After Hong Kong, Dr Bromhall, became an avid filmmaker, not quite as prolific as Sir David Attenborough but with landmark wildlife films, including one on the nocturnal habits of elephants in Africa.
Dr Bromhall worked with rabbit embryos and his explanation on the subject was later featured in a Hollywood production The Boys from Brazil in which a German scientist (played by Gregory Peck), who escaped from defeated Nazi Germany in 1945, attempted to clone Hitler in the jungles of Brazil.
In one of his last ventures, Dr Bromhall took on the hair-raising task of filming the elusive life of swifts inhabiting a popular landmark in Oxford, hiring a helicopter and dangling a camera on cables beneath it to get new angles on the swift-flying bird life in the university city.
Working right up to the end, he died in Oxford on May 7, 2021, aged 92, survived by his second wife Julia.
Robin Hutcheon, Sydney
Old Cheung Chau buildings are worth saving
Why can't the authorities understand that some of Hong Kong's remaining old buildings have enormous touristic value, now and for future generations?
Cheung Chau keeps pulling down what little heritage it has left. The latest building to come down was an interesting and attractive old two-storey cottage located in the heart of touristic Cheung Chau, at the island's main beach.
The building would have made a perfect tourist information office, perhaps with a photograph gallery as well. All we have left now are a few tucked-away old houses and a wonderful old hospital, which was in an excellent state of preservation when I arrived on Cheung Chau in 1976.
Dating from 1872, the Cheung Chau Fong Bin Hospital was a charitable institution set up by a local merchant and was built when Cheung Chau was still part of the Qing empire. The New Territories came later in 1898.
Right now the building is almost a ruin, and I suppose it will be pulled down, too.
Wake up, Cheung Chau. These old structures are what tourists want to see.
Graham Elsom, Cheung Chau