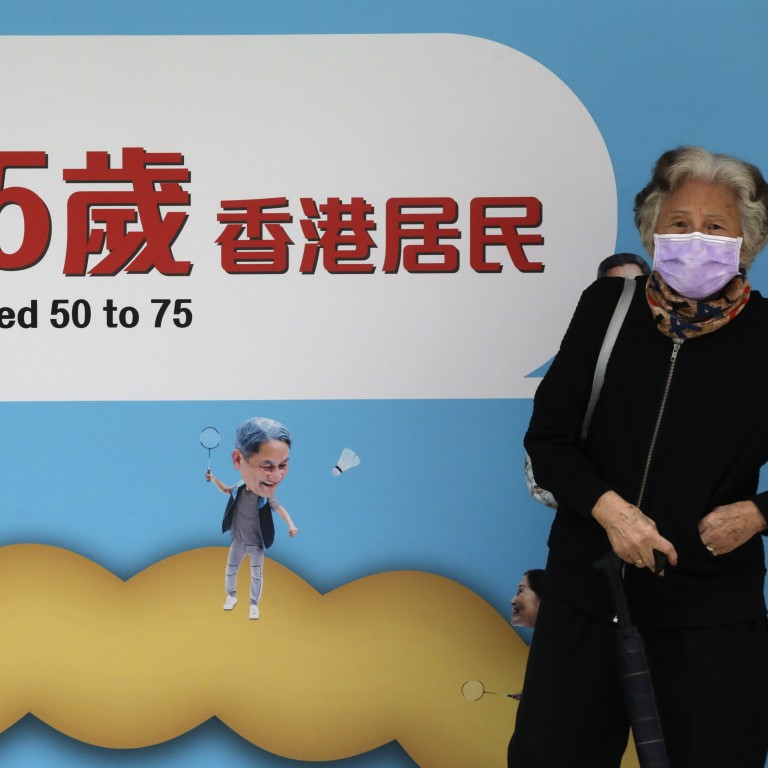 Letters
Colorectal cancer screening can be promoted among South Asians in Hong Kong with a family-based approach
Research shows people of South Asian descent in Hong Kong tend not to undergo this screening due to lack of information. A multimedia programme involving older adults and their younger family members has had encouraging results
Colorectal cancer is the most common form of cancer in Hong Kong. Effective strategies to prevent and decrease colorectal cancer morbidity and mortality, including regular screening, need to be implemented.
However, our previous research suggests that people of South Asian descent in Hong Kong tend not to undergo this screening as they possess limited knowledge about it and its availability. Thus, programmes are required to educate this population on the importance of
regular screening
to prevent colorectal cancer or facilitate its early-stage treatment.
Our research team recently conducted a study in partnership with several NGOs that involved developing and implementing a family-based multimedia programme on colorectal screening within local
South Asian communities
. The programme primarily targeted older South Asian adults and their younger family members.
It aimed to motivate these older adults to undergo screening by enhancing their awareness of its importance for colorectal cancer prevention and by encouraging younger family members to support them to undergo screening. Accordingly, South Asian instructors delivered multimedia health talks to older adults and their family members on the topic of colorectal cancer screening and prevention. Site coordinators then helped participants access screening services by accompanying them to appointments with their family doctors.
We assessed the programme's effectiveness in encouraging South Asian older adults to make use of colorectal cancer screening by comparing screening participation between programme attendees and non-attendees. Our findings revealed that the proportion of programme attendees who underwent screening was more than 10 times greater than the proportion of non-attendees who did so.
Moreover, a significant proportion of programme attendees were able to submit their stool samples for screening without assistance, whereas all the non-attendees required assistance from their younger family members to do so. Most participants – 86 per cent – were satisfied with the programme, perceiving its content to be interesting, comprehensible and useful for enhancing their knowledge of colorectal cancer prevention.
This suggests that the family-based multimedia approaches used in this programme effectively encouraged older South Asian adults to undergo screening and enhanced their ability to submit stool samples for such screening.
This type of programme should therefore be implemented within South Asian communities in Hong Kong, with resource and funding assistance from the government as part of regular health-promotion activities offered by local NGOs. This would improve the health of the local South Asian population and decrease burdens on health care systems.
Winnie So, professor, Dr Bernard Law, research associate, and Dorothy Chan, assistant professor, Nethersole School of Nursing, Chinese University of Hong Kong