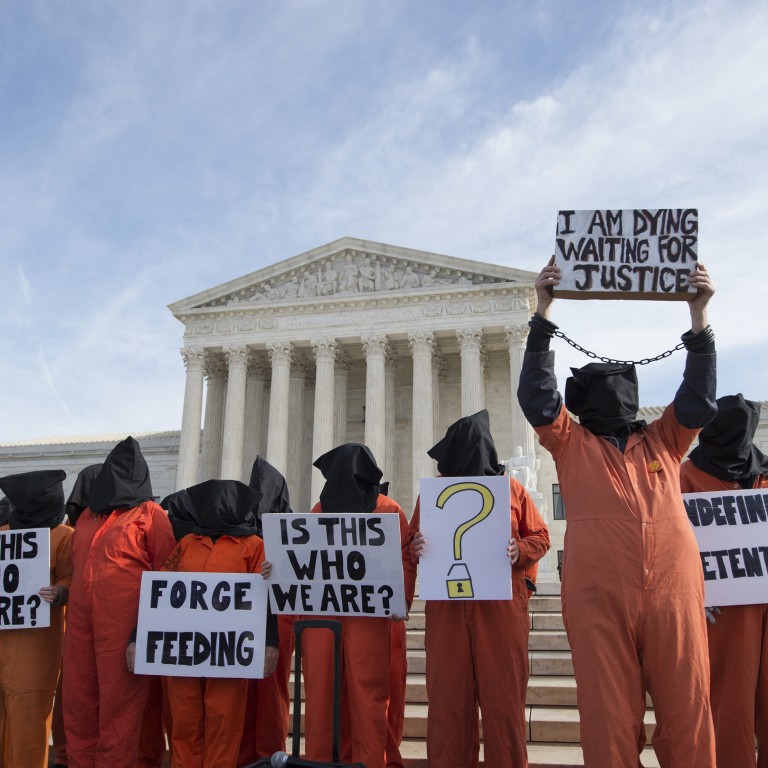 Letters

|
Counterterrorism cooperation must right wrongs of 'war on terror'
When counterterrorism operations result in human rights violations, they lay the conditions conducive to the recruitment of young people into terrorist organisations
Addressing the human rights abuses of the war on terror should be part of counterterrorism efforts
I am writing in response to the
editorial
, "In a world no safer 20 years on, rivalries must be put aside to meet terror threat" (September 11).
I cannot agree more that regardless of one's nationality, religious affiliation or political persuasion, the September 11 attacks were barbaric and inhumane, to say the least.
Religious extremism can lead to so many awful things. As such, it must be dealt with very seriously on a number of fronts.
Your editorial suggests that cooperation between governments would stifle terrorism, but stops short of mapping out what such cooperation would entail.
Would this cooperation involve equipping "mujahideen" in a certain country with Stinger missiles to fight another country? Would this cooperation entail torturing people, mostly innocent, in Abu Ghraib, Guantanamo Bay and Bagram?
Would this cooperation mean invading a country on the pretext that it possessed weapons of mass destruction? Would this cooperation necessitate carpet bombing of wedding parties such as the one in Haska Meyna district in Afghanistan? Would this cooperation require soldiers to get their "first kill" by shooting prisoners?
I don't know what you mean by this cooperation. However, it's important to analyse the counterterrorism measures taken in the past and what results they have yielded so far.
There have been numerous studies on how counterterrorism measures have resulted in human rights abuses. This could then give rise to more terrorism. The General Assembly's Global Counter-Terrorism Strategy of 2006, for example, identifies, among other factors, "prolonged unresolved conflicts … violations of human rights, ethnic, national and religious discrimination, political exclusion, socioeconomic marginalisation" as "conditions conducive to the spread of terrorism".
There have been countless human rights abuses under the pretence of the "war on terror". Such abuses have given rise to resentment among the victims, their loved ones as well as the wider communities affected by the counterterrorism measures. That is one of the reasons the likes of Islamic State and al-Qaeda find it easy to recruit members, especially from the youth segment.
In view of all this, the proposed cooperation should right the wrongs of the war on terror and compel governments to take steps aimed at addressing the conditions conducive to the spread of terrorism, and to resolve the human rights violations by bringing to justice the perpetrators – no matter their rank or status – so as to minimise terrorism threats and achieve a lasting peace.
M. Hafiz Chaudhry, Kwai Chung