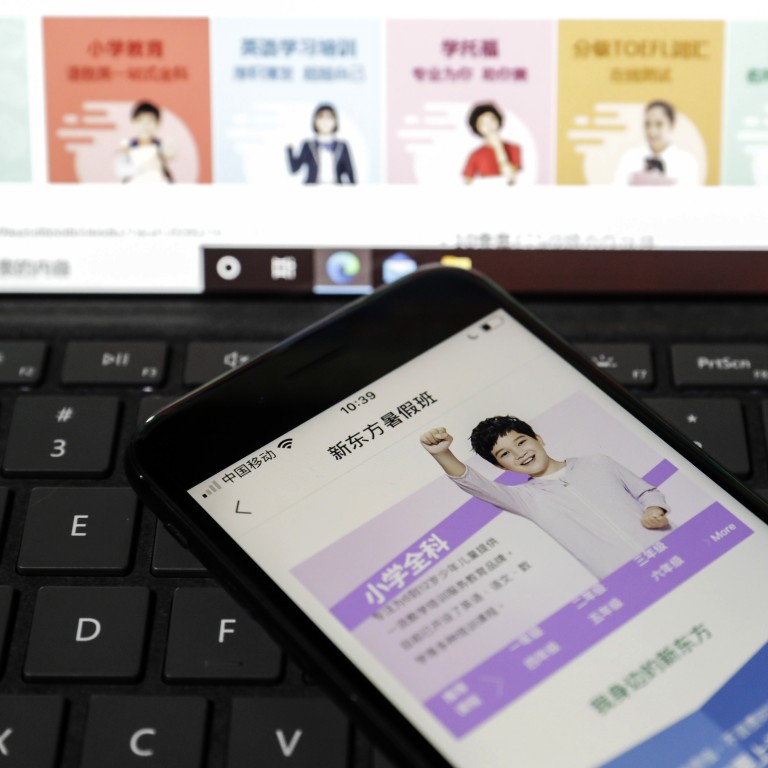 Letters

|
Why China's crackdown on greed in private tutoring was inevitable
Self-regulation can best raise standards in the private tutoring sector, but strong regulation is preferable in the absence of corporate responsibility
When commercial interests take priority over accountability, regulation of the private tutoring sector is important.
The
private tutoring sector
falls between commercial law and education law, and in this environment, greedy commercial providers predominate. Such providers make guarantees that cannot be upheld, use statistics that cannot be proven and replicate the worst aspects of traditional education.
I have been approached by
private equity interests
from China. When I mentioned the need for industry standards, they nodded in agreement, smiled and changed the subject to commercial opportunities. I circled back to the need for standards first and the need to engage with this when seeking opportunities. Again, the private equity providers were dismissive.
In addition, I sought meetings with some of the top tutoring providers in Hong Kong more than 10 years ago. I met two – the others were dismissive of the approach of bringing standards to the sector.
To the two I had discussions with, I suggested forming a body that places as much importance on the educational interests and welfare of children as on commercial returns. But these providers, too, were not interested.
In this context, China's crackdown on private tutoring is welcome. It should be extended to all markets characterised by greedy private providers who consistently avoid accountability.
Basic accountability would require disclosure of the relationship between what is taught and the mainstream curriculum; what happens if children do not improve as a result of private tutoring and how refunds would be provided without penalty; how tutors are trained to understand the specific learning needs of children; what assessing is done and how it is marked; what tutors would do if they suspect students are suffering from stress; how tutoring businesses train staff to remove possible sexual predators; how centres manage issues of plagiarism; and what professional standards they meet. Of course, this would add cost to enterprise – a cost most businesses routinely avoid.
Responsible self-regulation would see businesses held to account through a widely publicised code of conduct. It would have a mechanism to discipline non-complying members and would work with educational and corporate regulators to articulate and uphold best practice from the perspective of the parents and students.
While self-regulation is the path I believe most likely to boost the woefully low standards of disclosure and accountability in the private tutoring sector, in the absence of corporate responsibility, I favour a framework of strong regulation.
Mohan Dhall, CEO, Australian Tutoring Association