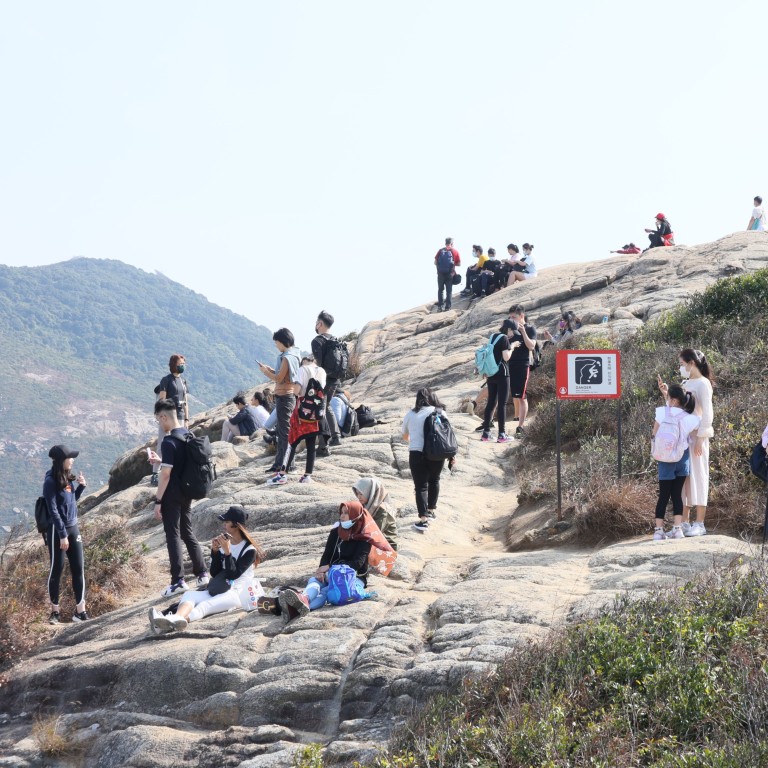 Letters
Hong Kong's muddled messaging on vaccines out of step with its actions
Readers discuss Hong Kong government action and messaging on vaccines, Sustainable Development Goals, the UN General Assembly and humane treatment of migrants
Can government action and messaging be aligned where vaccination is concerned? Current communication is that Covid-19 vaccination prevents serious illness and death. The government is encouraging all residents to be vaccinated so life can
return to normal
.
Simultaneously, we are pursuing a
zero-Covid target
because it is seen as the only way the mainland will open the border with Hong Kong. None of the
Covid-19 vaccine
makers have promised 100 per cent efficacy against infection, so how can this be achieved except by locking out the rest of the world?
Also, the mainland is reportedly unlikely to open the border with Hong Kong
before March
next year. If so, why should we bother to get vaccinated?
As for social distancing, the vaccinated enjoy no distinct advantages. The unvaccinated can still dine in restaurants under different modes of operation. They can still go to weddings and mahjong parlours.
Since the vaccination programme began in February, there has been plenty of time for anyone concerned about side effects to have themselves checked. Many do not see the need as their lives are not much affected by social distancing rules.
Most of Hong Kong's working population are not
senior executives
of listed companies, nor are we
famous actors
who can travel in and out of Hong Kong without quarantine. Many work in trade and services, with main customers who are overseas.
We have been locked in Hong Kong for 20 months while Europe and the United States have opened up. Our customers are requesting face-to-face meetings which we have to reject.
Fully vaccinated residents have to undergo 14 to 21 days of quarantine in hotels when they return from overseas, even as the government has unilaterally allowed
2,000 visitors
per day from the mainland to come to Hong Kong without quarantine.
Hong Kong has to open up like the rest of the world if it is to remain an international city. We are too small a city for us to be continuously cooped up here.
The population density in China is 153 people per sq km versus 7,140 people per sq km in Hong Kong. Government officials should try hiking the Dragon's Back or Wilson Trail any day – it is like queuing for a bus.
Glenda Wee, Pok Fu Lam
Time to involve children in sustainability efforts
The UN's Sustainable Development Goals (SDGs) were in the global spotlight at the
United Nations General Assembly's
high-level meetings this week. With the goal to achieve the SDGs by 2030, is our next generation ready to keep the momentum going?
The SDGs were adopted at the UN General Assembly in 2015 as part of the 2030 Agenda for Sustainable Development. For UN Secretary-General Antonio Guterres, the "SDG Moment" event this year was about "coming together to save our planet and each other".
Parents play a crucial role as our children will be the key drivers of this global movement to 2030 and beyond. While the SDGs reflect a grand mission, we could start the conversation at the dinner table. Something as simple as a question about what kind of world our kids want could help, or we could join the UN SDG Book Club or other drawing and interactive workshops online for free.
Time is not on our side. We have less than 10 years to realise the SDGs covering issues from food security to climate and education. We live in an interconnected world, and our decisions today shape the world that our next generation will inherit. As responsible parents, we should talk about the SDGs with our children now.
Marina Watt, doctoral student in education, University of Bristol
Let us all live in love for each other
I must express my deep appreciation of your editorial, "World has had words from China and US, now it wants action" (
September 22
).
The words spoken by world leaders are music to my ears. I pray that they may have the courage to turn those ideas into action.
The situation our world is in can be viewed from a spiritual perspective. Hindu scriptures say the whole of creation is one family, and so we should interact with each other as loving members of one family.
The primary family values are love, compassion, tolerance, forgiveness and cooperation to uplift each other. If we observe these values, the family will prosper. If not, it will perish.
There is so much to cherish and enjoy in the abundance of nature – the mighty oceans, beautiful rivers and lakes, majestic mountains and forests. I hope world leaders can work together as a family, and let all live in love for each other.
K.P. Daswani, Mid-Levels
Hard-working migrants deserve our respect
I am writing with reference to "White House condemns 'whipping' of Haiti migrants by border guard on horseback" (
September 21
).
As a Canadian, I have noticed over the last few decades the strong work ethic of new immigrants in the produce harvesting sector. This is the kind of back-breaking work that almost all second- or third-generation Canadians will not undertake themselves. Every time I observe these new immigrants at work, I feel a bit guilty since on a purely moral level, I do not see why they should have to work so hard for minimal pay while I do not.
These labourers should be treated humanely, including being given access to Covid-19 vaccination and proper workplace protection, but often are not. While I do not favour Canada-based businesses employing labour abroad at very low wages if there are unemployed Canadians who want that work, I can imagine such labourers being much more productive than their counterparts born and raised in Canada.
I am not implying that a strong work ethic is a trait racially or genetically inherited. Rather, it is an admirable culturally determined factor, in large part motivated by said culture's internal and surrounding economic and political conditions.
​Frank Sterle Jr, British Columbia