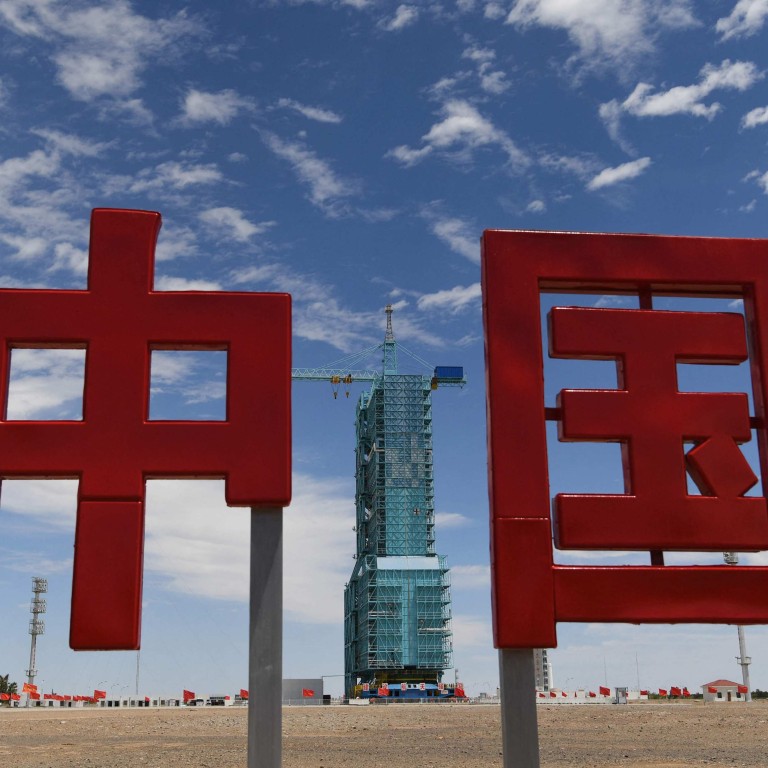 Letters
Can China pull off 'common prosperity' after its rocket-launch economic rise?
Readers write about China's wealth redistribution plan, the crackdown on '996' overwork and TikTok's mental health resources
I refer to China's shift towards "common prosperity" ("Common prosperity in China: rich or poor, people have questions about Beijing's attempt to spread the wealth",
September 11
).
This isn't a new idea; it was first mentioned by Mao Zedong in the 1950s, when he envisioned all citizens having an equal opportunity to be wealthy. The idea of wealth here could be more than financial; it could also allude to spiritual and cultural wealth.
It would seem that this development model has played out in two distinct phases, comparable to a rocket launch, with an initial burst of power before cruising on momentum to continue a trajectory.
The first phase involved increasing production efficiency, capturing market share and achieving economic uplift. During this period, regulations were relaxed, entrepreneurs were encouraged to explore new avenues of wealth creation, and the economy expanded at an average rate of 9.5 per cent over 40 years.
But this also had adverse effects. The World Bank estimated that as an upper-middle-income country, China had a poverty rate of 24 per cent in 2016, measured at a poverty line of US$5.50 a day. Wealth disparity is a harbinger of social unrest and can affect national stability.
The rapid economic growth created the
"996"
culture of overwork and burnout, and the counterculture response of
slacking off
, which risks social stagnation. The high cost of bringing up children led to a decline in fertility, from 1.6 births per woman in 2017 to 1.3 last year. The Gini coefficient has risen to around 0.46, largely due to the huge gap between rural and urban incomes.
And this is where the second phase of the model kicks in, to ensure that growth remains on track. Private corporations are being made accountable to citizens, and citizens are being made responsible for imbibing the characteristics of Chinese culture.
There are
new regulations
to control the unchecked expansion of technological companies. Big corporations have been urged to contribute more to society, leading to US$5 billion in donations so far this year to state-backed projects.
There is a crackdown on
fan culture
perceived to be unhealthy and on celebrities deemed to be dishonest. The private tuition industry
was overhauled
to bring down the high costs of education, considered a big deterrent to having more children.
History shows that China's success has been in getting its population to bond around a central authoritative source of power. China is at a crucial stage, and successful implementation of the common prosperity model will decide its success.
Avisekh Biswas, Lantau
Counter 996 culture with a 'safety first' approach
I am writing in response to the
article
, "Big Tech's excessive 996 overwork culture in China is illegal without extra compensation, top court reminds employers" (August 27).
China's tech sector has become synonymous with what is called "996" culture, and employees are expected to work from 9am to 9pm six days a week. No doubt this creates extremely high pressure.
The
recent deaths
of young tech workers have reignited the debate over this 996 culture. Such excessive working hours are in violation of Chinese law and, by pushing the human body to extremes, endanger workers' health.
Not enough breaks at work damage not only physical but also mental health. Working 996 means employees have hardly any free time, reducing the opportunity for entertainment and relaxation. In such a relentlessly high-pressure environment, it is easy for mental health issues to emerge.
Not only do workers suffer in a 996 work environment, their families also suffer. Aside from the heartbreak of the headline-making deaths, there is also an everyday impact when tech workers have so little time to spend with their families, whether parents or spouses. Overworking, whether under a 996 schedule or otherwise, has a real and negative impact on family relationships and social stability.
Discussion on the issue has led people to think not only about the horrors of overwork, but also the attitude of the Chinese government towards how long employees work. Given that the 996 culture is commonplace in China's tech sector, it is evident that the government did not take enough action early enough. The recent warnings to tech companies, coming in the wake of the tech workers' deaths, are too late.
The government should do more to protect workers and keep an eye on companies. Not only does the government need to put in effort, but companies should also make sure that work schedules are reasonable and put safety, rather than profit, first. Workers should do the same: safety, not income, should come first.
Hugo Zhuang, Tai Wai
Better mental health with TikTok – why not?
The popular video app TikTok is rolling out mental health resources for millions of users, who include many teenagers and young adults.
The resources include advice on how to connect with people and address signs of struggling, as well as eating and body concerns.
While I don't use TikTok myself, I do think this is a good initiative.
Among our generation, it seems people don't deal with emotional and mental stress well, whether that stress arises from the pressures of school or from relationships.
When teenagers are under pressure, they often turn to social media to help them to relax, although some experts have pointed out the negative impact that social media can have on mental health.
However, the mental health resources rolled out by TikTok could help teenagers learn how to de-stress and cultivate healthy emotions. Being able to handle pressure better might even have the knock-on effect of boosting teenagers' academic performance.
Although social media overuse or addiction can be unhealthy for teenagers, social media platforms can and do provide a space for people to share details of their lives, connect with others, and relax.
Yoyo Chan, Tseung Kwan O