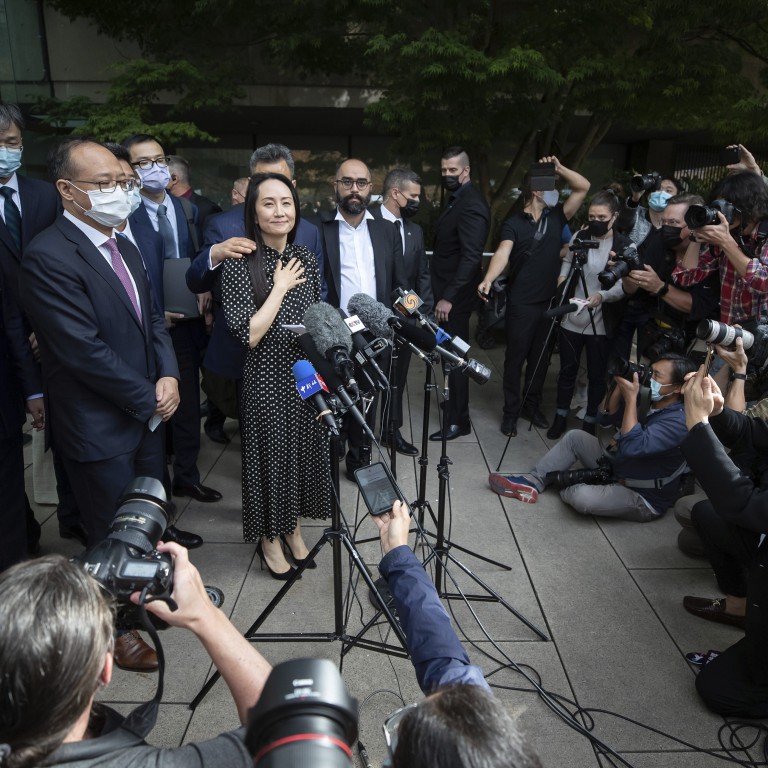 Letters
End of Meng Wanzhou saga brings hope of a fresh start for China and Canada
Readers react to the release of Huawei's chief financial officer from detention in Canada, and Australia reneging on its submarine deal with France in favour of Aukus
Last week, Justin Trudeau
won
a third term as Canadian prime minister. Traditionally, Canada and China have been firm trade partners, share many common interests and have had few conflicts. In fact, China was one of the main importers of
Canadian pork and beef
. Trudeau should lead Canada towards restoring trust with China soon, focusing on trade.
Canada and China can achieve a win-win harmony if both countries take the initiative to overcome the misunderstandings of the past three years.
China could stand as an ally to Canada, while Canada should not place itself in the US' shadow, but welcome new friends while keeping its existing circle of friends in the loop. Canada should not have to choose between the US and China.
Perhaps Meng's release can trigger a new start in China-Canada relations.
K.K. Chu, Ho Man Tin
Australia may pay high price for snubbing France
Australian Prime Minister Scott Morrison recently cancelled an A$90 billion (US$66 billion) deal with France to build a fleet of submarines, choosing to acquire nuclear submarine technology from the United States instead.
France, not surprisingly, sees this as a betrayal. The European Union has
backed France
in the dispute. Australia should remember that France will be the president of the Council of the EU in 2022.
Not only is Morrison's decision straining ties with the EU, but it is also a blow to Australia's reputation and will deepen the Sino-American chasm. Why would Australia put itself in this position?
There is no immediate threat to Australia's survival. Perhaps it sees China as a threat, but it is unlikely that China will mobilise troops against Australia.
If the deal was meant to defend freedom of navigation in the South China Sea, the US, UK and Japan are at the forefront of this, and Australia will find itself watching from the sidelines.
The only conceivable reason for the nuclear submarine deal might be to signify the cementing of US-Australia relations under the new
Aukus alliance
. This does not seem like good enough reason for Australia to renege on the deal with France.
Randy Lee, Ma On Shan