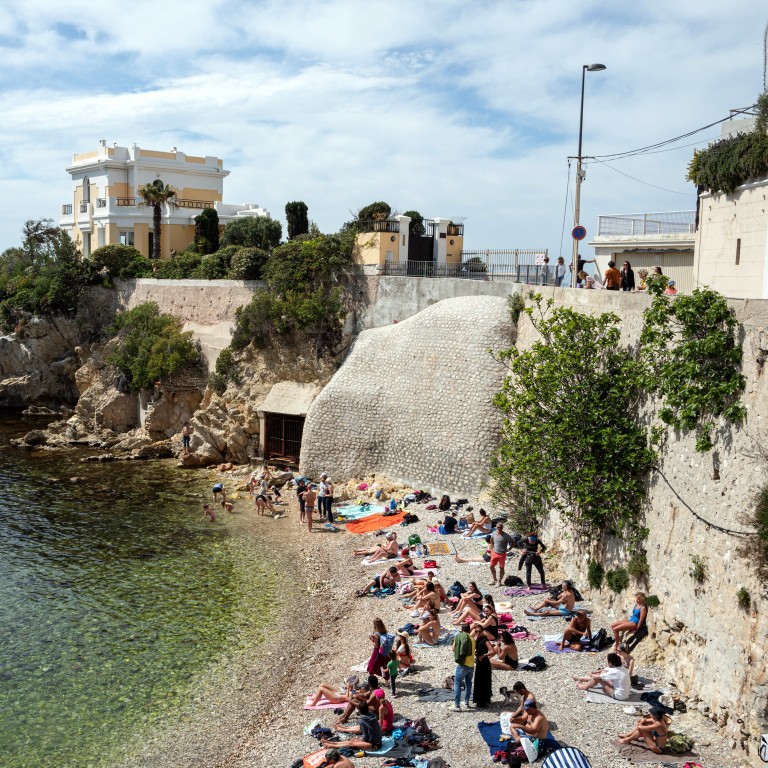 Letters
Hong Kong's quarantine and travel policy no longer makes any sense
Readers discuss the motivations behind the government's travel restrictions on Hongkongers, and the need for mask mandates and booster vaccine shots in the city
The Hong Kong government is in a tough spot. It must choose between continuing to strive for "
zero infections
" in line with mainland policy, therefore restricting the freedom of Hongkongers to visit the rest of the world, or shift to
living with the virus
and give up on quarantine-free
travel to the mainland
until Beijing changes its policy as well.
Even if the zero-Covid strategy eventually leads to some travel exchange with the mainland, it would still impede Hongkongers' travel to other countries.
What are policymakers' real objectives? Sometimes motivations cannot be shared publicly and lead to choices that don't seem rational.
Since Hong Kong's leaders are competent and have succeeded in leading us through the pandemic, it seems that perhaps they are pursuing other, presumably valid objectives which have not been made public. Otherwise, it is time to move beyond the zero-Covid strategy.
Even though we did not have a vaccine until
early this year
, 97 per cent of the world population has not contracted Covid-19. Of the more than 230 million people who have contracted the virus, 98 per cent did not die from it. With vaccination, the risk of death has been lowered.
The quarantine policy is outdated and makes even short trips to Macau or anywhere in the region impossible. It is making longer travel a privilege for the few who can spend two or more weeks in quarantine and afford the extra expense of a decent quarantine hotel.
How long do our leaders want to restrict Hongkongers' freedom to travel? The rest of the world has moved on. Europeans are enjoying
their summer holidays
as usual while adopting some precautions like wearing masks when picking up food at the hotel buffet or entering a post office, as I observed during my trip.
The reasons for taking this freedom from us have ceased to be valid. If the government decides our society is better protected by only allowing vaccinated people to engage in certain activities, this is a valid choice. If the government believes vaccinations should be mandated for the common good, it should do so and we have to accept it like wearing seat belts in a car.
Government leaders might have other objectives which have not been made public. Continuing to pursue them at the expense of our freedom to travel will have a price in due course.
Stefan Matzinger, Central
Mask mandate no longer necessary in Hong Kong
In the last five months, the government has reported a grand total of four locally transmitted cases of Covid-19 and two cases classified as epidemiologically linked to local cases.
It has been weeks since there has been any sniff of a local outbreak. Lessons have been learned in the past 18 months, and it seems the government is competent and capable of keeping Covid-19 largely outside our borders.
With the Delta variant still running rampant around the world, the need for such measures are fully justified. Still, policies need to reflect current conditions and the government must distinguish between controls needed
at the border
and those needed inside our bubble.
There was a time it seemed the government actually reacted to continued periods of low cases. However, in recent weeks it feels like the government has become paralysed as far as evolving policies to reflect the actual pandemic situation in the city is concerned.
The virus has been all but eradicated in the city. The new cases are imported and quickly isolated. Yet, we all continue to sweat away under our masks under the oppressive summer sun.
Until now, I was in full support of the mask mandate and even wrote
a letter
to the
Post
to that effect before the policy came into effect last year. However, times have changed. It seems blind habit and inertia have taken over, and we have fallen into a routine with our masks despite there no longer being any reasonable need for them.
If more cautious members of society want to keep wearing masks then let them, but the government should make this choice up to the individual. Making this mandatory for everyone can no longer be justified.
Mark Pavey, Sai Wan Ho
Value in booster shots surely lies in prevention
The comments by Professor David Hui Shu-cheong, a pandemic adviser to the Hong Kong government, and Professor Benjamin Cowling of the University of Hong Kong on booster vaccines are very worrying ("Hong Kong takes slow road to third dose",
September 27
).
My understanding of their opinions is that because Hong Kong does not have any local cases, there is no point in protecting Hong Kong's vulnerable citizens with booster shots now. However, when there are local cases, giving a booster vaccination will be considered.
Given the advice, why would people want to be vaccinated now when there are no local cases?
Doesn't the government see any value in being proactive and protecting vulnerable residents before there are more local cases?
Victor Hughes, Wan Chai
Disappointed by overzealous quarantine control
I was highly disappointed by Hong Kong's health care authorities unnecessarily throwing
over 80 residents
of my entire building into the Penny's Bay quarantine centre for a full 21 days in April because a person who tested positive for a mutant strain of Covid-19 had stayed with a friend there.
Now we see that residents of buildings in which a case has been detected only have to undergo compulsory testing, such as in the case of a block in
Lohas Park
.
I suffered loss of income and also contracted food poisoning at the quarantine centre. I returned home negative for Covid-19 and much slimmer.
Now, I am unable to travel because the government refuses to exempt those who are medically unfit for vaccination from its restrictions on entry to Hong Kong.
Saifur Rehman, Jordan