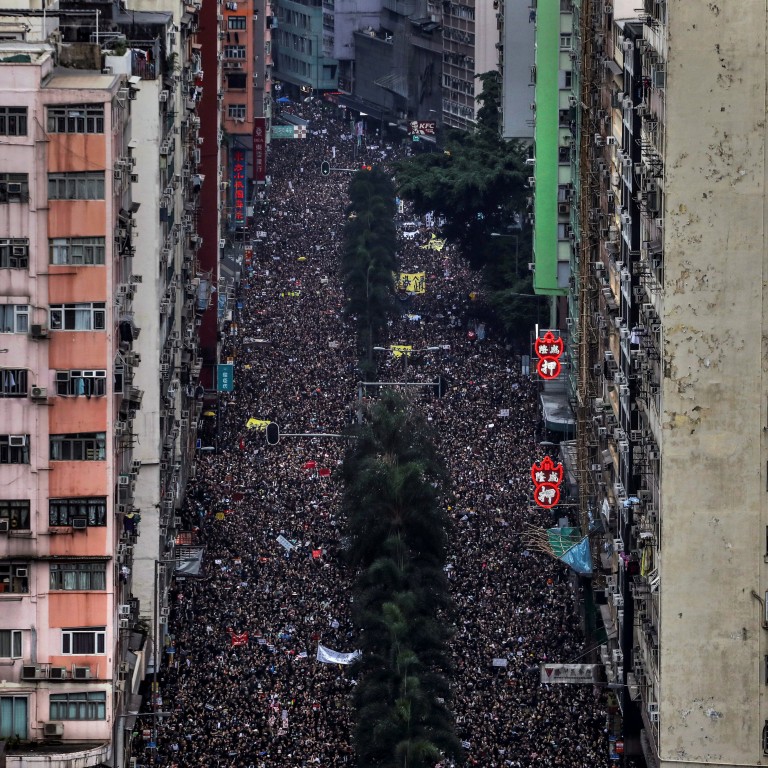 Letters
Article 23: Hong Kong must not repeat the mistakes of the 2019 extradition bill fiasco
Readers discuss Article 23 legislation, youth vaccination policy inconsistency, roaming wild boars, the controversy over a police officer's death, and how to make learning fun
Article 23 is floating back into view across a sea of divided opinions ("Hong Kong officials urged to speed up delivery of Article 23 security law to counter foreign interference",
October 3
).
Unlike the national security law that was imposed by the National People's Congress Standing Committee, Article 23 legislation will be enacted by our city's own government. It is therefore imperative that the competence of our chief executive and elected officials improves.
The need for public consultation is core to the success of this legislation and the future peace and prosperity of Hong Kong for all.
The
failure
of bill to amend the Fugitive Offenders Ordinance was the result of the government's complete failure to take the time to speak and listen to the community. In seeking to ignore public sentiment and force through in an unacceptably short period of time amendments that citizens saw as an invasion of their own security, the government plunged our city into the abyss, for which our chief executive is entirely to blame.
It is now time for mature dialogue, for the government to understand that laws protect citizens' safety and to protect our rights against abuses by other people, organisations and by the government itself.
Mark Peaker, The Peak
So should teens get one dose of vaccine or two?
The South China Morning Post has been providing excellent coverage of inbound travel arrangements to Hong Kong, in particular of the challenges for teenagers studying overseas.
I would like to highlight a mismatch between the suggested vaccine dosage and inbound travel requirement for young people.
With the
recent announcement
of the
suggested dosage
of
Covid-19 vaccine
for youth aged 12 to 17, we now face a bigger challenge arranging for our children's return to Hong Kong. A panel of health experts advising the government has suggested that youngsters receive only one dose of the vaccine to strike a balance between protection and the risk of side effects, which is good and aligns with standards and recommendations in other countries.
However, when we checked the inbound travel requirements, we found that the Hong Kong government allows in inbound travellers aged 12 to 17 only if they have received two doses of BioNTech.
There's a glaring mismatch between the suggested dosage of vaccine and the inbound travel requirement. Does it mean that if our children take one dose of vaccine at the government's suggestion and leave Hong Kong for studies, they will not be able to come home under the current inbound travel restrictions? That would be illogical.
We have made enquiries through a number of hotlines but have not heard any news or updates.
Could the relevant government departments shed light on this? We hope there will be a proper review and a sensible inbound travel arrangement for people aged 12-17.
Hottman Sin, Ma On Shan
Keep wild boars away from South Bay Beach
As a regular visitor to South Bay Beach on the southern side of the island, I have noticed that a pack of wild boars has been roaming the area over the past several months – at first in the car park area above the beach, and subsequently down on the beach itself.
The stench of boar faeces is now hanging over the back of the beach. As I walked out to the water one morning, I saw boar faeces in two spots in the sand along the way.
The presence of boars on the beach does not only pose hygiene problems, it might also be a physical hazard to beachgoers. Hence, may I draw the attention of the relevant authorities to this problem, so that appropriate action can be taken by them accordingly?
Raymond W.K. Lau, Kwun Tong
Insensitivity over police officer's death inexcusible
A lot had been reported in both the Chinese and English press about the depraved remarks posted by members of the disciplined services – the Fire Services and the Police Force – on the death of senior inspector Lam Yuen-yee, who died in the execution of her duty as a member of the small boat division of the marine police ("Hong Kong police officer suspended from duty over comments disparaging colleague killed in anti-smuggling operation",
September 30
).
The remarks are, to me, more sinister coming from members of the two disciplined services, whose members face challenges like injury and even death each time they answer a call.
Are the instigators of the posts on social media so callous and perverted they have lost their human sense? Are their outbursts and curses so important to whatever cause they believe in? Haven't the family and friends of the deceased suffered enough, without the addition of salt into the wound?
Let us stop here. Whatever your colour, know this: yellow and blue mixed together produces green, a serene gentle colour for all.
James A. Elms, Mid-Levels
Don't put kids off learning by forcing them to study
I refer to "China parents say they will keep pushing children to succeed despite crackdown on private tuition" (
September 12
).
Parents should not push their children or force them to study. Instead, they should allow children to develop a love of learning. Try some fun ways to teach children, not give them a huge amount of homework, which would just make them hate studying.
I am thankful that my parents made learning fun for me when I was young. To help me learn English, for example, they encouraged me to talk to foreigners more often. And they would read my favourite English-language cartoons to me.
And besides studying, we must also find some ways to relax. We can work hard and play hard.
Iki Lam, Tseung Kwan O