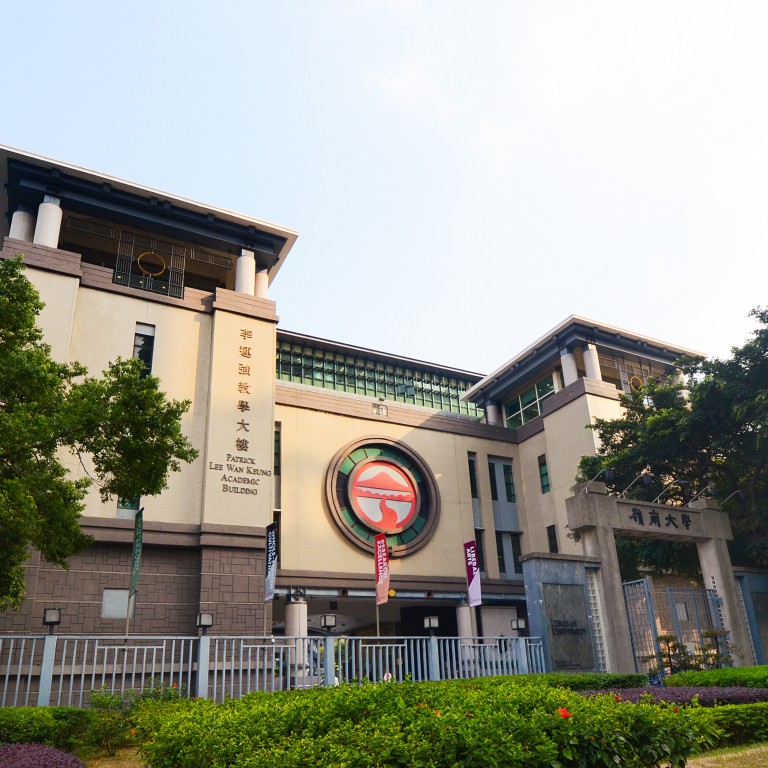 Letters
Lingnan University dismissals fail to meet risk management standards
Readers discuss the proper approach to risk management, Australia's stance towards Taiwan and the Hong Kong government's recycling efforts
Hong Kong's public universities seem to be paying more attention to risk management than ever before. Risk is part of life - air crashes, financial meltdown and
global pandemics
are all potential risks.
Risk management – which includes identifying, assessing and controlling potential threats – is therefore necessary for an organisation to protect its reputation, capital and business. However, an organisation's risk management decisions must be convincing.
Lingnan University recently sacked two of its professors but did not elaborate on the reasons for terminating their employment ("Hong Kong's Lingnan University terminates 2 professors who previously criticised government",
October 2
). One of the professors said he was told he was let go as part of risk management.
If true, such a risk management decision would be a unilateral decision that fails to provide a clear answer to the question of who or what is at risk, which is a core inquiry in handling risks.
As risk-bearers, everyone in the university campus should be engaged in the decision-making process of risk management, not just the management team. University managers are limited by their own knowledge and capacity to identify, assess and control potential threats. As a result, they could overlook the potential damage of their decision, such as reputational damage to the university, decreased morale of faculty members and a weakened sense of belonging among students and alumni.
Good risk management should allow all risk-bearers to become stakeholders, recognise and respect each one's risk perception and risk experience and regard it as a source of knowledge and a reference for action.
Similar to stakeholder engagement, all risk-bearers should jointly participate in the decision-making of risk management and fine-tune the risk indicators to accommodate personal experience.
Vincent Man, Wan Chai
Australia must not let Taiwan be its Afghanistan
I refer to the recent articles on the Aukus agreement and Taiwan.
The road to the Afghanistan debacle is paved with misguided intentions and double standards. Australia really doesn't want to similarly risk turning Taiwan into its own Afghanistan.
W.L. Chang, Discovery Bay
Hong Kong government committed to recycling
The government recently allocated an additional HK$1 billion (US$128.4 million) to extend the operation of the Recycling Fund to provide continuous support to the recycling industry. We have also leased out land parcels in the EcoPark at affordable prices, as well as other short-term tenancy sites designated exclusively for recycling use.
At the community level, since October last year the government has set up a new-generation community recycling network, Green@Community, comprising 11 recycling stations, 22 recycling stores and more than 100 mobile recycling spots. The network receives hundreds of thousands of visitors who practise clean recycling every month.
Our medium-term target is to raise the recovery rate to about 55 per cent by implementing waste charging and other waste reduction and recycling measures.
Raymond Wong, principal environmental protection officer (smart recycling network), Environmental Protection Department