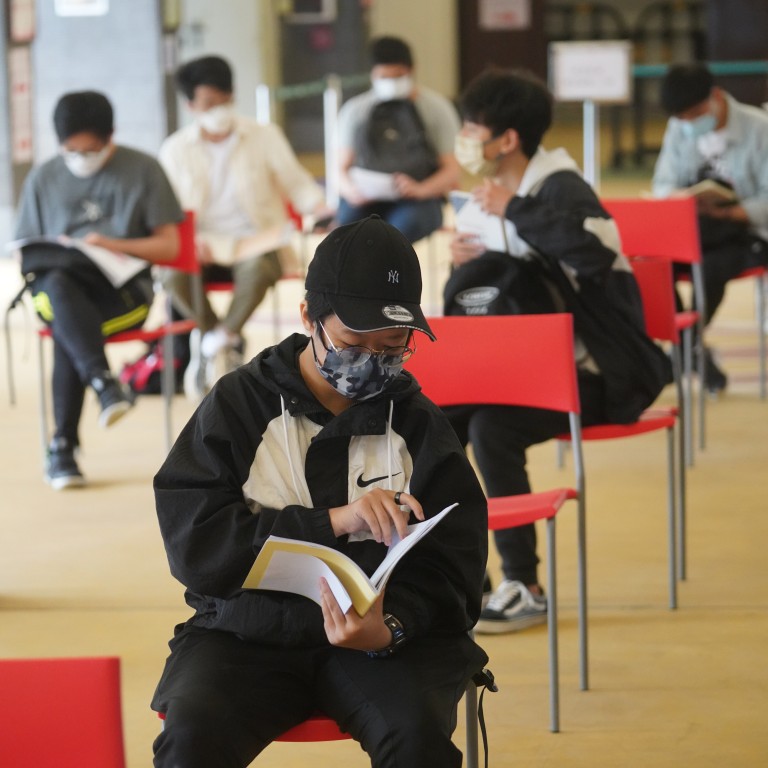 Letters

|
Improving Hong Kong students' English skills requires a team effort
Readers discuss the state of English language education in Hong Kong, who bears responsibility for improvement and how schools can foster learning outside class
Two letters on this page, "Hong Kong schools should use renewed secondary curriculum to address students' preferences" and "English classes fail to meet students' needs" (
September 28
), put me in mind of a saying popularly credited to Irish poet William Butler Yeats: "Education is not the filling of a pail but the lighting of a fire."
Student Alice Chan laments that secondary school English classes leave students unprepared for the future and in doing so drags her bucket and places it at the feet of her English teachers.
The other letter is from Kelly Cheng Hui-kiu, a member of Youth Ideas, a research centre under the Hong Kong Federation of Youth Groups. It stresses that the opportunities provided by the renewed senior secondary curriculum for students to extend the breadth of their learning and in doing so become
lifelong, self-directed learners
.
The juxtaposition of the two letters is instructional. Teachers and schools doubtless have an essential role in implementing the renewed curriculum, but students must also realise they need to leave their bucket behind and instead change their mindset and turn up to school with pockets of kindling.
Fire needs fuel, heat and oxygen. The renewed curriculum will provide heat and oxygen and some fuel, but secondary students must be prepared to add their own fuel and in doing so take more responsibility for their own learning.
Sarah Rigby, Lantau Island
Students must bear responsibility for poor English skills
I am writing to respond to the letter, "English classes fail to meet students' needs" (
September 28
).
First of all, students have a responsibility to learn autonomously. We should not only rely on what English teachers teach us in class but also to study
newspapers and television programmes
to understand how English is written and spoken.
English teachers' responsibility is to impart the basics of the language. Children need a strong foundation so they can pursue more advanced knowledge.
Difficulties can push students to make progress. When they encounter problems in future courses, they should see them as a challenge. This can help them become stronger mentally and improve.
English teachers are meeting students' needs. The problem is students' self-discipline.
Kary Lai, Tseung Kwan O
Students need chances to use their English skills
I agree with your correspondent who says Hong Kong's English classes are failing to meet students' needs ("English classes fail to meet students' needs",
September 28
). That is because English is more than a subject to be learned in class – it's a language.
It's fine to learn to read and write in class, but to speak well we need the opportunities to practise. Schools could organise activities such as speech festivals and make a bigger push to get students used to speaking English in school.
Jay Hong, Tseung Kwan O