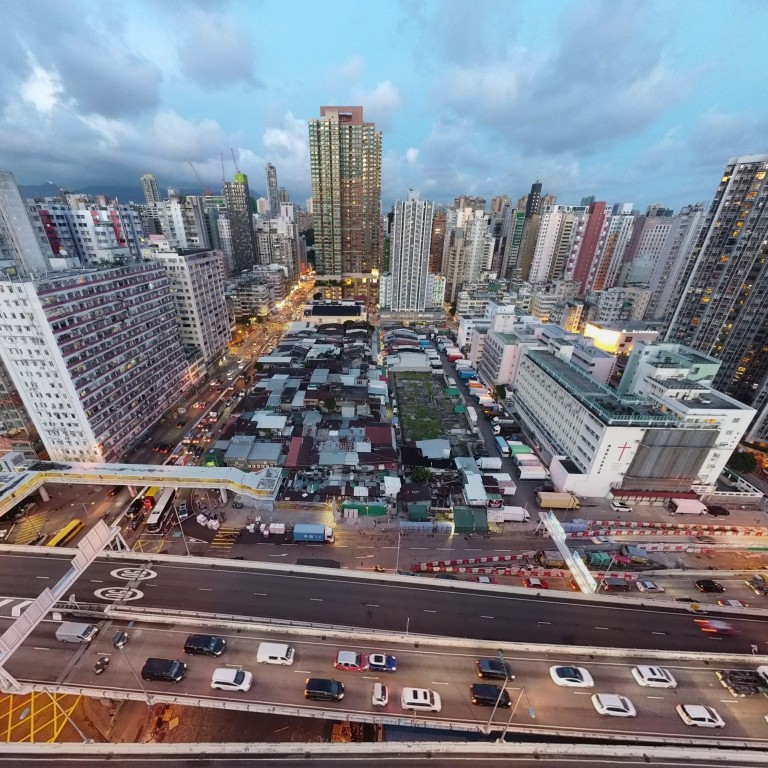 Letters

|
Rebuilding old Hong Kong requires care and consulting residents
Readers discuss plans to revitalise the Yau Mong district, national security legislation, Carrie Lam's policy address, Taiwan's airspace and tutoring rules
Undeniably, rebuilding an
old neighbourhood
in Hong Kong is a big project. Dilapidated buildings will have to be wiped out and new ones erected, and in-depth studies will have to include detailed cost-benefit analysis.
The Urban Renewal Authority wants to transform Yau Ma Tei and Mong Kong by revitalising an area of 212 hectares ("'Breakthrough' blueprint for revitalising two old Hong Kong areas hailed by urban planners",
September 24
).
This is a large-scale project that demands our wisdom. No one would claim that it can be done overnight without breaking a sweat.
This project is not something that can be done by the government itself. It will take private-public cooperation. Whether it is conservation or revitalising, it will need orchestrated work between government and business.
There is no need to rush, or we might miss some great development opportunities.
Randy Lee, Ma On Shan
Get security regulation right this time
I urge the Legislative Council to take the opportunity to draft the law with great care and with specific focus on the mandate to "refine relevant laws". Arguably, this might include the national security law itself.
It would help the administration of criminal justice if the patent and latent confusion between China's constitution, the Basic Law, the national security law and Parts I and II of the Crimes Ordinance, concerning treason and "other offences against the crown", was addressed in one consolidating piece of legislation.
This will require time and might well necessitate consultation between Hong Kong and the National People's Congress. So be it, but let's get it right this time.
Michael Delaney, Admiralty
Hongkongers deserve credit, not Lam
She showed empathy towards herself, graciously accepting the privilege she has enjoyed in being our chief executive. Sadly, it is privilege many in Hong Kong do not share.
She is wrong. That accolade goes to the community leaders, NGOs, small businesses, office workers, nurses, street cleaners and every citizen who has remained committed to ensuring Hong Kong survives beyond the most divisive chief executive we have ever had.
Mark Peaker, The Peak
Taiwan has itself to blame over PLA sorties
According to some maps published in media reports, Taiwan's air defence identification zone extends into mainland China's land territory over an area four times Taiwan's own size.
Francis Lee, New South Wales, Australia
Asia's rat-race education system needs change
In Hong Kong, some parents also send their children to after-school activities to help them develop into all-rounders. I am not convinced that it does give them wider horizons than their classmates who do not attend these outside classes.
These classes do bring some benefits, but students need to know it is their hard work that counts in the end.
Jerry He, Sha Tin