Taiwan
Get more with myNEWS
A personalised news feed of stories that matter to you
Learn more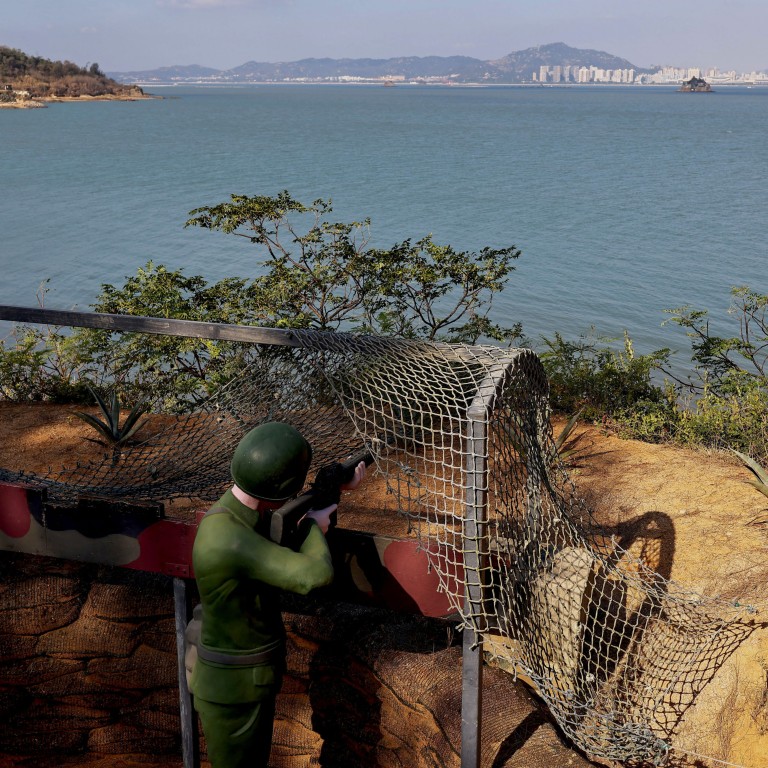 Letters
Why status quo in Taiwan Strait might be best way to avoid bloodshed
Readers discuss the ongoing tensions across the Taiwan Strait and the need for brotherhood, instead of confrontation
Coming across Lili Marleen, a hit song during the second world war, I found it to be full of paradoxes. The song was originally a love poem penned by a German soldier during the first world war and only set to music around the second world war. It was first sung by Lale Andersen, a German woman who resisted Nazis and was enamoured of a Jewish man, but it became a favourite among both Axis and Allied soldiers.
Life is full of contradictions, as is politics. On the one hand, the United States acknowledges the one-China policy; on the other, it intervenes in affairs in the Taiwan Strait ("
Joe Biden
says he and China's Xi Jinping agreed to abide by Taiwan agreement",
October 6
).
President Xi Jinping often mentions
"democracy"
in his addresses. This seems contrary to recent policies carried out in Hong Kong that have caused concern over the city's freedoms of speech, press and assembly.
Taiwan, which the central government and the Communist Party see as a renegade province, has been presented with a "
one country, two systems
" formula for unification with the mainland. This unprecedented political and economic system, which was brought into being by the late paramount leader Deng Xiaoping, is already in place in both Hong Kong and Macau.
However, given recent events in Hong Kong, "one country, two systems" is not considered
a good model
by people in Taiwan.
Many Chinese, in particular those living overseas, are desperate for China to become a strong and wealthy nation. But how can this dream come true? We cannot expect that Beijing will abandon communism or that Taipei will give up democracy as there is much to be said for both sides.
If no solution to the crisis in the Taiwan Strait emerges, it is better to keep the status quo unchanged: Taiwan will never declare independence and China will not attempt to unify with Taiwan
by force
. In his book
Beyond Good and Evil
, German philosopher Friedrich Nietzsche argued that it is best not to be confined to simplistic, black-and-white moralising or restricted by traditional values or ideologies. We human beings have value within ourselves, so we should not treat each other as a means to an end.
Barnaby Ieong, Macau
Taiwan crisis needs brotherhood, not conflict
Taiwan was once
ceded to Japan
. This continues to reverberate in Taiwan because of Japan's infrastructure initiatives there, as well as its guidance in developing Taiwan's economy.
As a result, Taiwan was able to catch up after the second world war and eventually become a world leader in technology. It also became a major investor in the mainland, with Foxconn and other firms opening huge factories and creating many job opportunities for mainland workers.
Putting aside all the political rhetoric, I am sure Beijing realises Taipei is essential as a brother. Confrontation is the last thing we need.
The correct solution is brotherhood. The two sides of the Taiwan Strait are not younger and older brothers, just brothers.
Peter den Hartog, Tuen Mun