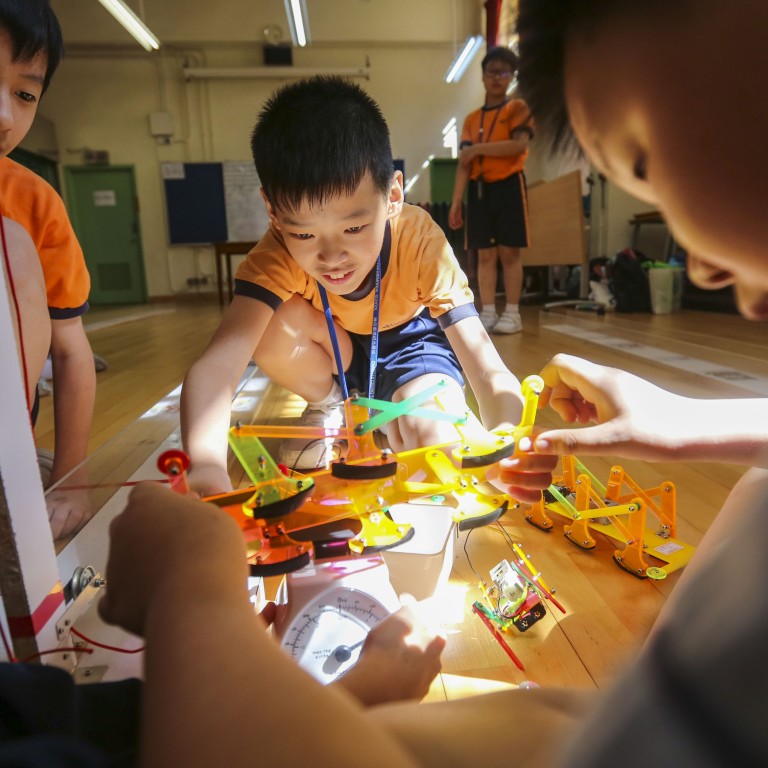 Letters

|
Pushing STEM harder in schools helps neither children nor Hong Kong's tech aims
Readers write about the call for STEM promotion in schools, President Xi Jinping's COP26 absence, the compulsory use of the 'Leave Home Safe' app and the 996 work culture
Advances in new technologies like quantum computers and machine learning have prompted ever louder calls for the government to promote STEM education in Hong Kong. But there are more important issues to attend to if we really want to improve education in Hong Kong.
Further promotion of STEM in primary and secondary schools is unnecessary as three of the four subjects (science, technology and mathematics) are already incorporated into the curriculum of most schools.
Maths and science are exam subjects for the Diploma of Secondary Education. Maths is a core subject and the three branches of science, namely physics, chemistry and biology, occupy three of the four most chosen elective subjects in Hong Kong.
Moreover, computer literacy lessons are offered in primary and secondary schools. Some schools already teach programming languages such as Python and Arduino. The knowledge taught in school is more than enough to give students the computer knowledge they need in the future. After all, not everyone will become a scientist or engineer.
If the purpose is to learn logic and critical thinking, children can do that by playing chess and through other activities. What young people need is all-round development, and they should work on other areas like music and sports to find their interests when they are young, and specialise later.
If Hong Kong really wants to become more competitive in research and development, the government should prioritise investments in universities to encourage more research and attract more people to forge careers in technology.
The further promotion of STEM education would not really help children, and would not help the government achieve its aims in tech development. Instead of promoting STEM courses for young students, resources should be directed towards helping more university students get an internship in tech companies or funding innovation competitions to boost Hong Kong's technological sector.
Choy Cheuk Hei, Sham Shui Po
Let's not play politics with climate action
But our climate emergency goes beyond politics to the very heart of life on earth, and not only human life.
A few years ago, scientists warned of a tipping point. I believe we have crossed that threshold. The build-up of carbon dioxide already in the atmosphere will cause havoc for decades, and those disasters – including crop failures, mass migration, killer floods and heatwaves – are global.
I urge the Chinese government, American government and others to work together. We are brothers and sisters, no matter our political beliefs and governments. The actions we take in the next few years are too important to be put aside for our short-term internal and international political confrontations.
Michael Cox, Vancouver, Canada
Offer low-tech option to 'Leave Home Safe'
The exemption for the more than 1.4 million elderly also brings into question the efficacy of the contact-tracing programme.

The government should offer a low-tech alternative to Leave Home Safe by creating four-digit codes for all public facilities. Visitors with basic mobile phones can text the code to a government phone number when entering a venue and receive a validation message for the staff to inspect.
When they leave the venue, they can reply to the message to check out. Such an SMS-based system would ensure that residents without smartphones can also be notified in case of exposure to infection.
Tat Fai Lam and Cristóbal Duhalde, Kowloon Tong
996 sends workers into Dante's Inferno
Extending office hours to nine-to-nine is cruel, and the 996 culture in China is sending workers into Dante's Inferno. They are surviving on oxygen support.
That excessive hours are a virtue and an opportunity for learning is a blatant lie made up by cold-blooded employers, who should really employ more workers to spread the workload and provide opportunities to more people.
Beijing's scrutiny and intervention to rescue workers from rotten private lives and broken families is long overdue. Keeping workers happy will yield manifold returns to society and bring hope.
Edmond Pang, Fanling