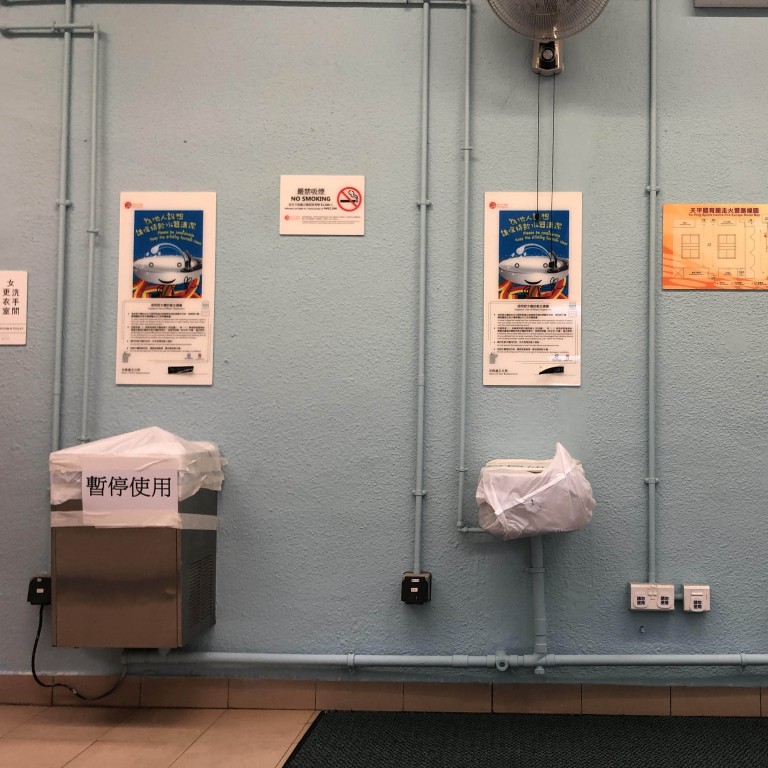 Letters
In Hong Kong's battle against waste, every water dispenser counts
Readers discuss the need to replace Hong Kong's public water fountains with bottle refill stations, and who is responsible for the planet's destruction
Access to drinking water is essential for our health. And not just while hiking our mountains. To avoid creating waste, many of us bring our own
refillable bottle
. Unfortunately, because of hygiene concerns, many public water dispensers have been closed since early 2020.
The Drink Without Waste campaign approached government departments in July 2021 about checking on the status of their water dispensers. Under the Code on Access to Information, we asked whether dispensers were operating, their locations and whether there were any plans for new dispensers. We also checked whether the dispensers were bottle refill stations or water fountains.
We found that almost two years into the Covid-19 pandemic, almost 60 per cent of the government's water dispensers continue to be suspended. Two departments, the Leisure and Cultural Services Department (LCSD) and the Food and Environmental Hygiene Department (FEHD), reported that they have suspended almost all their water dispensers.
With more than 1,000 water dispensers suspended for almost two years, visitors to pleasure grounds, public parks, promenades, beaches, public toilets and sports and cultural facilities are unable to access drinking water, and are forced to buy packaged drinks. This is creating unnecessary waste.
The same research shows that water dispensers under the purview of the Hospital Authority and the airport – both of them well aware of Covid-19 risks – are open to the public. This supports both public health (drink more water) and waste reduction strategies (bring your own bottle).
Further analysis showed that the critical difference is in the type of dispenser used. The traditional water fountains used by LCSD and FEHD are considered a hygiene risk. Modern bottle refill stations are considered safe.
Based on the results, we are petitioning all government departments to speed up the replacement of water fountains with bottle refill stations. We further call on the government to expand its network of publicly accessible water dispensers, and to promote public awareness of the dispenser locations.
The availability of functioning dispensers in times of Covid-19 is essential to the reduction of waste from beverage consumption. According to research in 2016, some
5.2 million
used beverage containers are wasted daily.
Some 50 per cent of bottled beverages sold every day is water. Moreover, the availability of water makes for a healthier lifestyle and reduces the risk of sunstroke and the health impacts of overheating and dehydration.
Paul Zimmerman, chairman, Drink Without Waste
Who would animals indict for Earth's destruction?
If members of the animal kingdom were now to hold their own
Conference of the Parties
, who would they blame for destroying Planet Earth? Humanity.
Collectively, we are responsible for polluting the air, the earth and our oceans and rivers and for destroying our forests and pillaging wildlife in the air, on land and at sea.
Some countries are more culpable, having introduced the industrial revolution, others are perpetuating the worst excesses of our industrial activity, and still others are innocent victims of our ignorance and greed.
None of our innocent children, grandchildren and great-grandchildren asked to be born and yet they must pay for our ongoing mistakes.
We fear for their future and we must listen to them.
Guy Shirra, Sai Kung