India
Get more with myNEWS
A personalised news feed of stories that matter to you
Learn more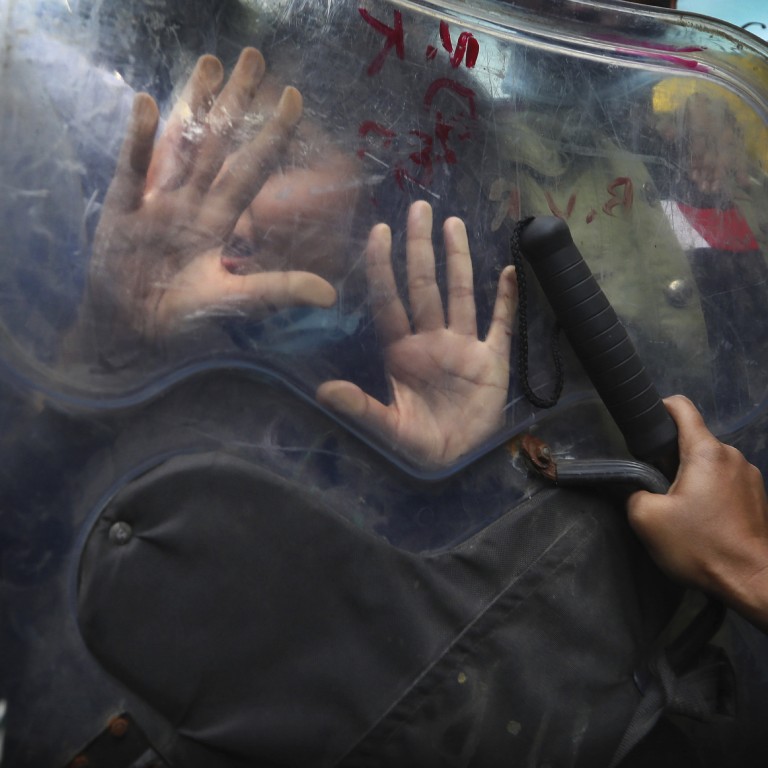 Letters
India farm law U-turn: sadly, the deaths and violence could have been avoided
Readers discuss the lessons in India's farm laws saga, the detention of Chinese citizen journalist Zhang Zhan and Hong Kong's wild boar problem
India's government was wise to repeal the
controversial farm laws
. Irrespective of the long-term benefits of the three laws touted as agricultural reforms, they were unacceptable to farmers from the outset.
Farmers had been concerned that the new laws could lead eventually to loss of their land. For a farmer, particularly in my state of Punjab, land is wealth, land is pride, land is heritage. Even in arranging a marriage, both parties are keen to know, discreetly, how much land each family owns. Often, land comes first, not love. If a man loses his land, it is almost tantamount to losing his virility.
Farmers have agitated for about a year against the new laws, braving roadblocks, blows from
lathis or stout bamboo sticks
, and
water cannons
to make their point. An estimated 600-750 farmers died in the protests. Imagine the plight of their families. Life is hard enough with 10,677 farming workers in India
pushed into suicide
last year, making up 7 per cent of the national total – one of the highest farmer suicide rates in the world.
The government's rollback of the farm laws was triggered by the state elections coming up in the next few months in Punjab and Uttar Pradesh, two big agrarian states. There is also the consideration of the
2024 general election
beyond that. Across India, about 68.84 per cent of the population live in villages and engage in agricultural activity. Aggrieved by the new farm laws, a wide swathe of the farming electorate would have voted against the ruling party, denting its chances of returning to power.
There are serious lessons in India's farm laws saga. Governments should discuss any proposed legislation with the people before enacting them. However powerful or popular a government may be, it should know that reforms have to be sold and marketed. Reforms must have buy-in to be effective.
In India, farmers have died, agricultural production has suffered with workers busy protesting instead of ploughing their land, transport arteries have been snarled during the agitation, and police forced to rain blows on those who grow crops to feed the nation.
All these horrors could have been avoided if consensus had been secured first. It is a serious error to underestimate the power of the masses.
Rajendra Aneja, Mumbai
China should release 'near death' Zhang Zhan
Brian Stuckey, Denver
Stop feeding wild boars for a start
There is no doubt that these boars started out looking for their own food in their natural environment. But when hikers bring food into the boars' natural environment and attempt to feed them in a misguided act of mercy, the animals soon learn to abandon their attempts at feeding themselves and start wandering around places where there may be other people also ready to feed them.
Once they are accustomed to being fed, it is difficult for the boars to go back to their natural environments.
Another contributing factor in the phenomenon is that boars have no natural predator in Hong Kong. In our safe city, these boars are unlikely to meet tigers, lions, leopards or any other predatory animal. With no predator to keep boar numbers down, and with people ready to hand out food to them, it is no wonder that the wild boar population is surging rapidly. They can happily reproduce with no fear.
Packs of wild boars are seen at rubbish collection stations scavenging for food because some rubbish bags are not properly secured. I suggest that the Food and Environmental Hygiene Department more tightly regulate the disposal of rubbish and the hygiene of rubbish collection stations to deter these scavenging wild boars.
Natalie Wang, Kwai Chung