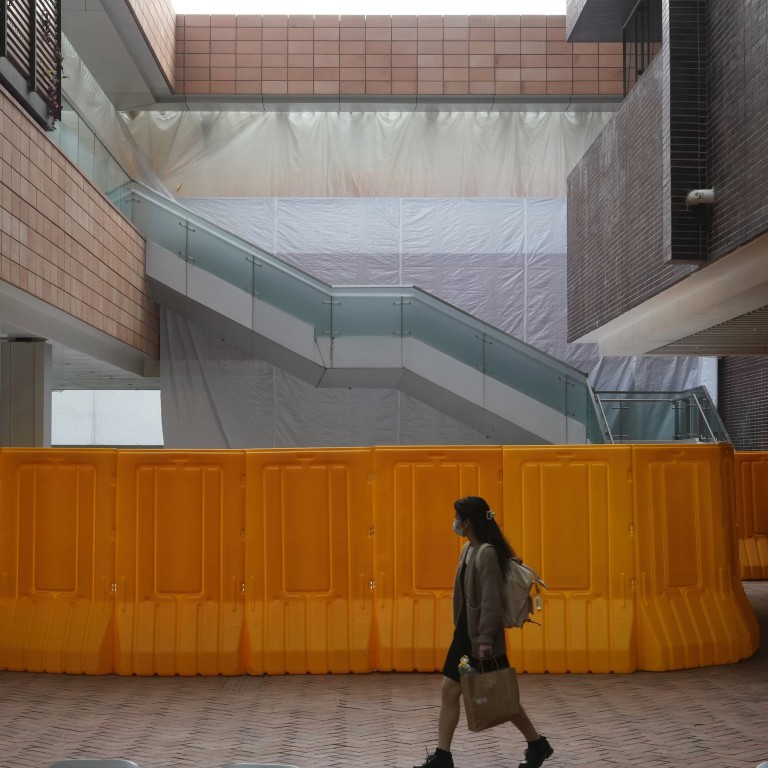 Letters
Why the Pillar of Shame's removal marks the end of academic freedom in Hong Kong
The statue was not only a memorial to the Tiananmen crackdown, but a testament to the civil liberties that distinguished Hong Kong from the mainland
With the sculpture's removal, HKU has shown its willingness to do Beijing's bidding – a clear sign that true academic freedom is dead
Academic freedom just took its last breath in Hong Kong.
In the predawn darkness last Thursday, with security officers blocking access to journalists, faculty and students, workers
removed
the acclaimed
Pillar of Shame
statue from the University of Hong Kong. The statue was the most visible remaining memorial anywhere in China to the bloody aftermath of the 1989 protests at Tiananmen Square.
The Pillar of Shame was the first thing I saw when I arrived at the university as a Fulbright Scholar in 2015 just months after 2014's democracy protests. Like others, I saw in the statue's harrowing pile of corpses not only a commemoration of those killed in 1989 but a testament to the civil liberties and academic freedom that distinguished Hong Kong from the mainland.
No more. Local Beijing-backed officials have slowly cracked down on political dissent, attacking independent journalists, imprisoning critics and driving young activists into
exile
. The coronavirus pandemic has only made things worse, allowing the authorities, under the guise of public health, to both deepen and widen their repression.
Universities often serve as sanctuaries from the oppressive power of the state, but HKU, whose outstanding faculty had placed it among the world's leading academic institutions, has been in a death spiral for some time.
When I was there in 2015, faculty and students marched by the thousands to defend higher education's core principles. Their fears were brutally realised last July when HKU took the extraordinary step of
firing
law professor Benny Tai. Tai had been criminally convicted as one of the leaders of the 2014 democracy movement. His termination, he said, marked "the end of academic freedom".
It was hard then to argue with his assessment, but HKU's removal of the statue has put the issue to rest. Without even the facade of a criminal conviction to justify its actions, the university has demonstrated its willingness to do Beijing's bidding, international opprobrium be damned.
To be sure, scholars in Hong Kong may still be able to assume critical perspectives on less controversial issues, and they might even get away with certain criticisms impinging on Chinese "national security", however broadly that term is defined. But this is by no means a given. And with such uncertainty hanging over their every utterance, genuine academic freedom is dead. China has now succeeded in effectively destroying one of Hong Kong's last bastions of democratic dissent.
Scott Laderman, professor of history, University of Minnesota, Duluth