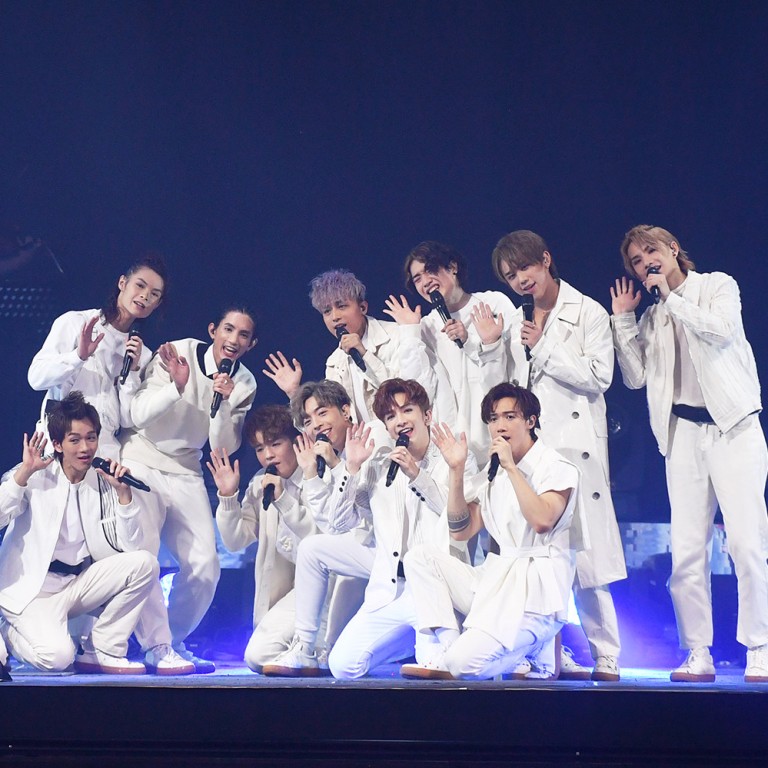 Letters
Scalpers must be deterred from cashing in on Mirror mania
Readers discuss the competition for Mirror concert tickets, the worrying rise in obesity linked to the pandemic, and the merits of the MPF scheme
Feel strongly about these letters, or any other aspects of the news? Share your views by emailing us your Letter to the Editor at
[email protected]
or filling in
this Google form
. Submissions should not exceed 400 words, and must include your full name and address, plus a phone number for verification.
I refer to the article "Hong Kong police arrest alleged forger for selling tickets to Mirror concert" (
May 9
).
Recently, the price of Mirror concert tickets has been cause for concern. With such fierce competition for tickets, a lucrative business in scalping has emerged. It doesn't matter if the tickets are genuine or fake; all that matters is fans' willingness to pay a higher price to get hold of a ticket.
Sellers risk a HK$2,000 fine for their activities, a policy that has remained unchanged since 1950 even as the trade has become more valuable than the penalty. It can hardly deter scalpers from selling overpriced tickets. Furthermore, the upper limit for the proportion of tickets allotted to sponsors or internal sale is 80 per cent, which means many fans are often competing for 20 per cent of tickets. Obviously, meeting the demand is challenging.
Mirror is performing a total of 10 shows this summer. Although there is an official Mirror fan club, it is allocating only 2,500 tickets via a lucky draw. Meanwhile, the fan club is said to have tens of thousands of members. Still, fans who are craving tickets will keep trying. Eventually, they might have no one to turn to except greedy scalpers.
Some will argue that going to a concert is not a necessity, and that the government should not put extra time or effort into this issue. However, to many fans, being able to enjoy the talent and charm of their idols is a form of therapy that can boost their emotional health and alleviate stress.
Scalpers, meanwhile, are motivated only by profit. To deter them, the government should establish a real-name ticket system and lower the proportion of tickets allotted to internal sale. What is more, scalping could be made punishable by a certain number of months or years in prison. In this way, more people will be able to buy concert tickets fairly and legally.
Charlotte Viseu, Lam Tin
We cannot ignore obesity epidemic
Covid-19 has taken a serious toll on humanity, causing some 519 million confirmed infections and 6.26 million deaths worldwide, according to the World Health Organization. However, this disease has also brought about another health problem that we should not be oblivious to: obesity.
The European Office of the WHO has pointed out in a recent report that in Europe, 1.2 million deaths each year are related to obesity. That is phenomenally serious, and the trend is rising. This is in part owing to the extended lockdowns and suspension of ordinary activities during the pandemic.
According to the report, 59 per cent of adults and 29.5 per cent of children aged five to nine in the European region are overweight or obese.
As for Hong Kong, a 2021 study by the Department of Health found that the number of overweight students had
increased
during the pandemic. This is likely because children have had to stay at home under social distancing measures. Sitting at home and snacking more frequently could well lead to weight gain.
Many adults working from home have faced a similar problem, becoming glued to their computer or television screens. A more sedentary lifestyle can increase the risk of becoming overweight.
According to medical research, obesity is linked to 13 cancerous diseases. So, it is hardly exaggerating to say that widespread weight gain could lead to a long-term health crisis.
Every one of us should be alert to the possibility of a new pandemic. Turning a blind eye to obesity is not an option. Hong Kong has long boasted the world's
highest life expectancy
; we must proudly keep up this trend.
Randy Lee, Ma On Shan
MPF system has always served Hongkongers
I write to express disagreement with the letter "Abolish the 'failed' MPF and bring universal basic income payments to Hong Kong" (
May 13
), which described the Mandatory Provident Fund System as "not fit for purpose" and implied that members' interests were neglected.
The MPF System was established after a thorough discussion in society on how to develop retirement protection while facing a rapidly ageing population. A broad social consensus was reached to adopt the MPF System as the second pillar, under the multi-pillar retirement protection model recommended by the World Bank. As an employment-based, privately managed and fully funded pension system, the MPF System is designed to provide basic retirement protection for the working population through regular contributions made jointly by employers and employees.
The MPF System has grown steadily since its inception in December 2000. As of the end of December 2021, the total MPF assets amounted to around HK$1.18 trillion, equivalent to around 121 per cent of the government's fiscal reserves. Over HK$401.8 billion, or one-third of the total MPF assets, was made up by net investment returns, which translates into an annualised net rate of return of 4.3 per cent since the system's inception, higher than the annualised inflation rate of 1.8 per cent over the same period.
The MPFA accords the highest priority to protecting MPF scheme members' interests through relentless efforts to recover default MPF contributions, which amounted to HK$2.7 billion in recent years. Various reform measures have also been implemented over the years to help scheme members accumulate their MPF, with an average of HK$258,000 per scheme member as of the end of December 2021. The growing transparency of information on MPF schemes and funds, complemented by dedicated education and publicity, has helped scheme members better understand their MPF rights and obligations and better manage their MPF for basic retirement protection.
Cheng Yan-chee, acting managing director, Mandatory Provident Fund Schemes Authority