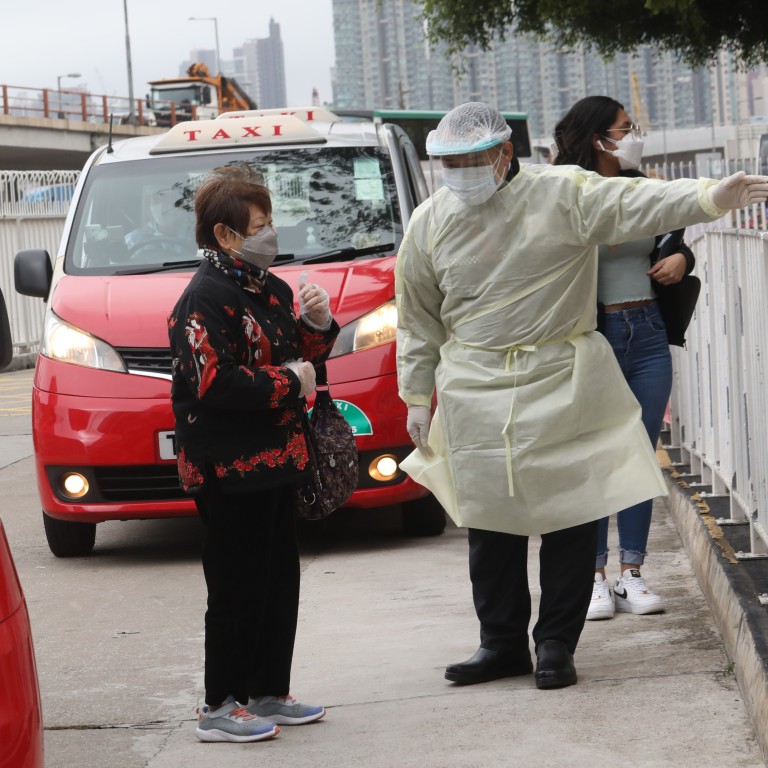 Letters
Taxi fare increase will help keep pandemic-hit fleet going
Readers sympathise with taxi drivers, and suggest a falling student population may be a good thing
Feel strongly about these letters, or any other aspects of the news? Share your views by emailing us your Letter to the Editor at
[email protected]
or filling in
this Google form
. Submissions should not exceed 400 words, and must include your full name and address, plus a phone number for verification.
As a regular taxi user, I have some sympathy for the plight of the taxi industry, with revenues falling against rising operating costs, fewer passengers since the pandemic started and an ageing workforce. While some degree of normalcy has returned with the relaxation of social distancing regulations, many are unwilling to venture outside given the Omicron situation, hence a
taxi fare increase
to help keep the business afloat is fairly reasonable.
Undeniably, some taxi drivers may not live up to expectations. They overcharge, take unnecessarily long routes or drive recklessly. But most taxi drivers do uphold professionalism. I have taken taxis in both Kowloon and the New Territories and only rarely do I come across an impolite taxi driver who communicates badly. Most ask in advance which route I prefer to take and, when needed, explain that a longer route might be necessary due to unfavourable traffic conditions.
My positive experience with cabbies may not strike a chord with everybody, but effective communication during a taxi ride rests as much on the passenger as the driver.
Sometimes, conflict arises because of disparity between expectations of both parties. Passengers should suggest alternative routes to drivers politely and communicate their expectations early. Drivers should proactively and courteously communicate with passengers throughout the journey should they need to take a diversion due to traffic.
As for the lack of new blood, perhaps taxi owners can assess if there is room to adjust rent levels to make taxi-driving a more viable career so as to recruit younger drivers.
Taxi drivers should also improve their driving attitudes, politeness and communication skills. A safe journey and a polite driver are reasonable passenger expectations.
Meanwhile, e-payment has yet to catch on with most taxi drivers, so promoting the installation of e-payment devices is essential.
We should appreciate the taxi industry rolling out
anti-epidemic taxi services
, allowing patients and Diploma of Secondary Education
candidates
to access timely help. Their commitment and dedication to serving the community under difficult circumstances are commendable. If both taxi drivers and passengers show more respect for one another, a pleasant journey is entirely possible.
Jason Tang, Tin Shui Wai
Fewer students might actually be a good thing
Is it really such a bad thing that the student population is
declining
?
Hong Kong's flawed education system relies heavily on a combination of textbooks and after-school tuition, and puts an unrealistic amount of pressure on children compared to other countries. Can the decrease in students be turned into an advantage?
If
school mergers
are a long-term trend, could there be a larger teaching staff relative to the shrinking student population without a need for a bigger school budget? With a better teacher-student ratio, we can move away from the prescriptive and assessment-focused, one-size-fits-all approach, to one that better assures learner diversity and growth. This could also reduce workloads for existing teachers, keep burnout at bay and retain them for longer.
With a better teacher-student ratio, we can also increase co-curricular activities, which would reduce parents' reliance on expensive after-school education centres. It could level the playing field for the working and middle classes.
For a start, I suggest that we stop all primary and secondary school interviews and school banding since these currently prescribe one's fate and career path, forcing decisions to be made relatively early for a student with their whole life ahead of them.
Lee Ross, Kowloon City