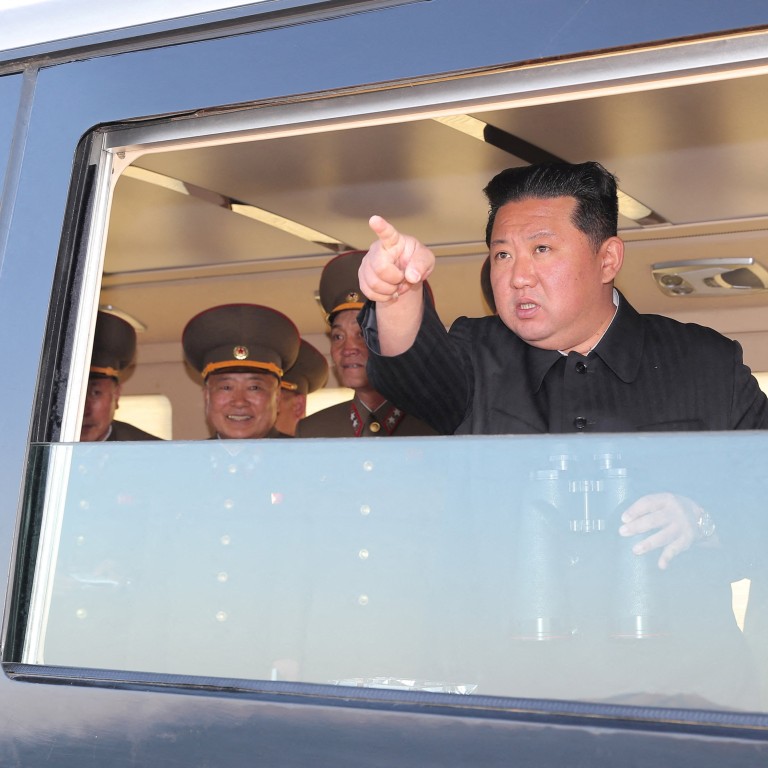 Letters
Where's Pyongyang going with nuclear show?
Readers speculate on Kim Jong-un's motivations for reviving nuclear brinkmanship, wonder why Hong Kong's barbecue pits remain closed, and urge action on a bill to protect children's rights in divorce
Feel strongly about these letters, or any other aspects of the news? Share your views by emailing us your Letter to the Editor at
[email protected]
or filling in
this Google form
. Submissions should not exceed 400 words, and must include your full name and address, plus a phone number for verification.
North Korean leader Kim Jong-un's strategy of
reviving nuclear brinkmanship
to force the West to lift economic sanctions threatens to escalate tensions to a whole new level of risk. In Kim's new awakening, it would seem that the US coalition's old dogma and line of deterrence no longer hold water. Strategic ambiguity no longer seems a useful option.
Even if Kim wants to be different and build his legacy by achieving an ultimate peaceful breakthrough, he knows he needs a nod from the West to allow a face-saving transition. He faces both internal and external squeezes, from the
Covid-19 outbreak
and
food shortages
to a strengthened alliance of democracies and a Western order threatening his regime's survival.
And North Korea, no matter how isolated, cannot escape the impact of rising inflation. Time is not on the side of Kim or his people.
There is only so much momentum and progress he can chalk up in sustaining an effective and trusted first-strike capability. The effectiveness of the mutual assured destruction (MAD) doctrine of deterrence will greatly diminish in the long run as Washington develops its interceptive capability, assuring better first-strike prevention and an enhanced second-strike impact.
Strategic ambiguity is no longer as effective as regional and global geopolitical twists return the focus to the supremacy of national strategic interests and security as well as national survival.
Like Russia's Vladimir Putin, Kim is far too familiar with Western sanctions. He might recalibrate his strategic manoeuvres and force the West to give him an opening that could secure his legacy of peace. Or he might be tempted to remain defiant and stay the course of the MAD doctrine. The world certainly roots for the former.
Collins Chong Yew Keat, University of Malaya
As Hong Kong reopens, why do barbecues remain on back burner?
It's been said that at the weekend, expats love Lan Kwai Fong, junk boat parties and brunch, while Hongkongers love picnics, hiking and resting; these are grossly oversimplified stereotypes of the city's two communities. But while most of these activities can finally be
enjoyed again
by all in the city, there is one glaring omission – a place where, I would argue, East meets West on a regular basis. I speak of course of Hong Kong's public barbecue pits.
Despite the peaks and troughs of Covid cases and the ever-changing social distancing rules, since July 15, 2020 the Hong Kong government has deemed the weekend ritual of gathering outdoors with friends over some barbecued pork chops, fish balls and the occasional burnt marshmallow seemingly too dangerous to even be considered.
While we have seen our government-approved social circles rise from two to four to eight to 16 (at one point!), occasional mask-free indoor banquets have proceeded and bar-goers are finally patronising their favourite Lan Kwai Fong haunts again, there has been no mention whatsoever of allowing the return of this simple pleasure and great pastime.
I think we have been burned on this one for too long. Isn't it time for us to put a bit of heat on the government and fire up a conversation about returning to an activity where the biggest danger is an overcooked cheese sausage?
Ryan Hynek, Sheung Wan
Time to better protect children's rights in divorce
We wholeheartedly agree with the letter from Legislative Council member Ambrose Lam San-keung ("Bill to protect children's interests in divorce cases deserves its day in Legislative Council",
May 16
), calling for the reintroduction of the long-awaited Children Proceedings (Parental Responsibility) Bill.
As divorces continue to rise in our city, and with an estimated one in three couples experiencing divorce, the children of these marriages demand our protection.
The Law Reform Commission's recommendations for the reform of child custody and access were published in 2005, to the applause of civil society, the legal sector and the UN Committee on the Rights of the Child. The bill is essential to implement those recommendations and protect children's best interests. However, it has yet to be submitted to the Legco for deliberation and implementation.
The bill introduces into law the principle of parental responsibility for children regardless of divorce. It also introduces necessary reforms to the powers of the family courts, which have been hampered by
outdated language
belonging to a past when children were treated as property. Hong Kong should not allow our children to be held back by regressive and outdated colonial-era legal language. We must move forward to protect children.
The last discussion of the bill in the Legco was in March 2018, and was stalled by a failure to explain those reforms. Since then, we appreciate the government's efforts to set up child contact centres (there are now five such centres operating across the territory to address the issue of child contact in divorces). But we need the government to do more.
It is time to resume debate on these essential reforms and we invite the government to reintroduce the bill for debate as soon as possible. We urge the government to be proactive in improving legal protection for our children, the most vulnerable in our society.
Azan Aziz Marwah, chairperson, Hong Kong Committee on Children's Rights