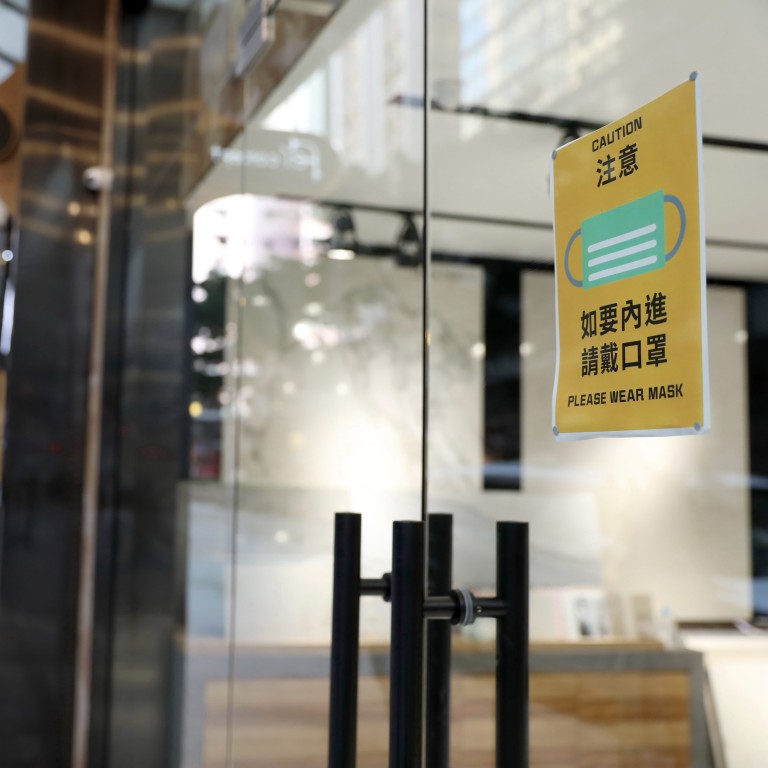 Letters
Beware of businesses using Covid-19 as an excuse to raise prices
Readers discuss prices increases during the pandemic, the existential impact of the new pet surrender law, and how to improve career planning services for young people
Feel strongly about these letters, or any other aspects of the news? Share your views by emailing us your Letter to the Editor at
[email protected]
or filling in
this Google form
. Submissions should not exceed 400 words, and must include your full name and address, plus a phone number for verification.
Early in the fifth wave of the Covid-19 pandemic, many businesses suffered because of tight social restrictions. This inevitably led to increased prices, including for medical services.
When I took my pets to the vet clinic recently, I noticed the bill had gone up, including for the medical treatment they received. When I questioned a new administrative fee of HK$100 or US$12.70, the staff explained that it was an "extra Covid biosecurity fee" levied since March 10. I believe the onus is on the medical clinic or hospital to make sure that its premises or facilities are bio-secure. Why should an extra fee be charged specifically for this virus? No such fees had been levied in the past two years; I fail to understand what additional measures had been taken to protect me and my pets.
The clinic management explained that it was "an administrative fee to ensure the [clinic] functions at the very highest level as a leading healthcare provider" and that it partially covers expenses related to its microbiological surveillance programme, isolation and quarantine facilities, protective gear for staff, ventilation systems and management of zoonotic situations that may emerge. They also said that Covid-19 was not "the main reason" for the fee, which also covers leptospirosis, methicillin-resistant staphylococcus aureus (MRSA) and tuberculosis.
It seems the clinic is using Covid-19 as an excuse to levy a charge on customers for what should be part of its operating costs in maintaining a bio-secure environment for its staff, patients and clients.
Y.L. Lee, To Kwa Wan
Why pet surrender law is bad for humanity
Hong Kong's pet laws have changed. Owners who fail to turn in their animals to the Agriculture, Fisheries and Conservation Department (AFCD) when given quarantine or isolation orders face a fine of up to HK$10,000 and six months in prison. The AFCD said its policy for Covid-positive pets is to provide shelter and testing until recovery. However, when pressed on the possibility of destroying pets, it gave no definite answer.
The AFCD admits there is no evidence that infected animals such as cats and dogs transmit Covid-19 to humans. Yet it has
instituted the regulation
with associated penalties. This is woeful.
I see a problem on two fronts, both resulting in the decline of the flourishing of human beings.
First, the regulation will discourage the homing of animals. Why do we bother to live with other species? Because living with and among animals helps us better understand ourselves and our place in the world. Ask a friend about their childhood pet and you will be regaled with stories from the humorous to the heart-rending. Parents adopt pets to raise well-adjusted children, teaching them skills, helping them develop empathy and the ability to cope with fear, and fostering a willingness to take on responsibility. Also, one-person households adopt pets for companionship.
What I'm touching on, however, is not the subject of mental health but rather philosophy: insight into the order and relation of things. Ask not what your pet can do for you, but what you can do for your pet. In attending to the quotidian needs of a non-human family member, humans are given the most profound gift – the opportunity to get past one's self. For fleeting moments, the worldly noise sinks into the background and we can just be. We can feel both awe and wonder about the universe and the smallness of our place in it. This is transcendent. Such phenomenal experiences are windows to perspective change, jolting us out of existential stupor and inviting us to examine and re-evaluate cherished beliefs.
Second, much worse, the regulation could spark a spate of pet neglect and abandonment. Stress, panic and fear foment the worst of humanity's traits. We only have to look back on the
hamster crisis
and remember the ease with which people were willing to divest themselves of responsibility. In some cases, they tried to return a pet rodent like it was an "article"– incidentally the same word the AFCD uses to describe pets.
Radhika Tikku, Discovery Bay
Improve career planning for young people
I agree with "Put career planning quiz on path to better advice" (
May 7
), the letter regarding the career exploration website talent.gov.hk, that the three career quizzes should be consolidated.
The Human Resources Planning Commission should also offer more personalised career services to young people in collaboration with the Labour Department.
According to government data, the website database features more than 300 career profiles, 40,000 vacancies and 14,000 courses. Since its launch in December 2019, the portal has logged more than 5.1 million page views and attracted 750,000 users.
Yet, the lack of a registration and login system means that it is difficult for the commission to customise its career services. For example, users cannot save positions they find or update their answers to the career quizzes. In contrast, the Labour Department's two career websites – Youth Employment Start and Interactive Employment Service – allow jobseekers to register and login with iAM Smart, the government's online authentication tool. As the department also provides career services for young people, we call on the Legislative Council Panel on Manpower to explore how the commission and the department can integrate their resources to serve the community more efficiently.
Qi Luo, Kowloon Tong