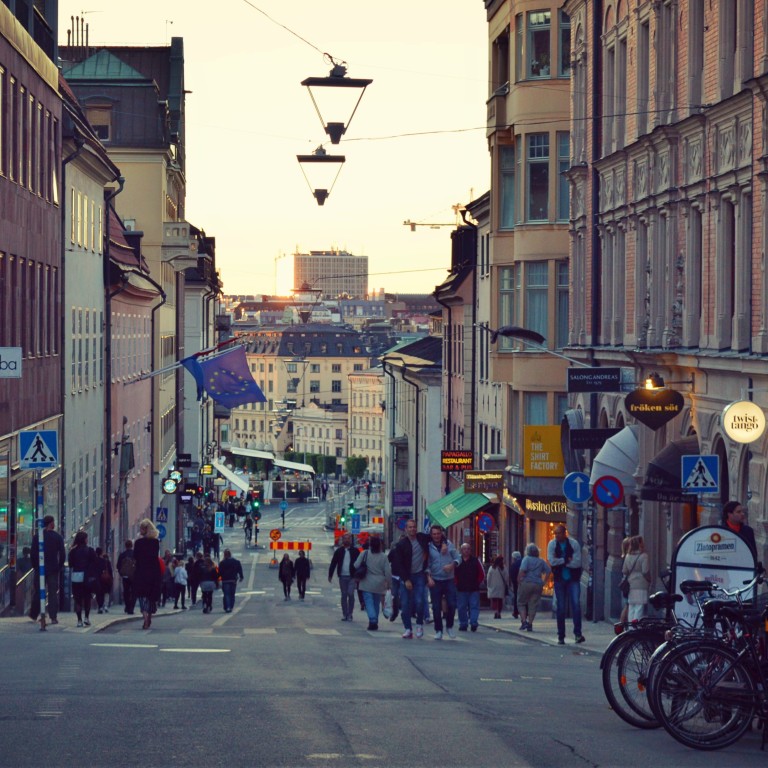 Letters

|
Four lessons Sweden can teach Hong Kong on reducing carbon emissions
If Hong Kong is serious about achieving carbon neutrality, it must increase government-business collaboration, revisit the energy mix, make the property sector take responsibility for its waste and promote balanced diets
Feel strongly about this letter, or any other aspects of the news? Share your views by emailing us your Letter to the Editor at
[email protected]
or filling in
this Google form
. Submissions should not exceed 400 words, and must include your full name and address, plus a phone number for verification.
As Hong Kong re-emerges on the world stage, now is a good time to reconsider the city's value proposition. Hong Kong should strive for regional leadership in the green transition that is under way.
The government has committed to achieving
carbon neutrality
by 2050. It makes sense to leverage the reset of the economy implied by the government's ambitions into new opportunities for Hong Kong companies. Sweden has shown that by making sustainability a central policy goal, new sectors are created within the economy. For example, Sweden is rapidly becoming a hub for lithium-ion batteries used by electric vehicles.
Chief Executive-elect John Lee Ka-chiu's manifesto highlighted green finance and the development of Hong Kong into a regional
carbon trading
centre. We point to the example of Sweden when it comes to how Hong Kong could implement these and other sustainability policy initiatives.
First, formalise collaboration between business and government, thus breaking down barriers to change. In Sweden, working groups in 22 different industries have generated more than 200 policy initiatives that will help accelerate the country on its journey towards carbon neutrality by 2045.
Second, revisit the energy mix. Hong Kong wants to eliminate coal from daily electricity generation
by 2035
. This means that renewable energy will have to play a greater role than currently envisioned. Sweden is implementing an energy mix that increasingly relies on renewable sources, including wind and solar. As a result, Swedish emissions of carbon dioxide per unit of energy generated are 95 per cent lower than those in Hong Kong.
Third, adopt a life-cycle cost approach to property development. While the property sector will always be important to Hong Kong, it should take full responsibility for its waste. In Sweden, 50-60 per cent of construction waste is recycled rather than landfilled, reducing the climate impact of buildings. By contrast, construction waste accounts for about
a quarter
of landfill waste in Hong Kong.
Finally, promote balanced diets. The Intergovernmental Panel on Climate Change highlights how individuals can have an impact on carbon emissions via their diets. The average Hongkonger eats 70 per cent
more meat
(beef, pork and chicken) than the average Swede. By aiming for a gradual reduction in meat intake, in favour of plant protein and seafood options, positive public health outcomes would follow as a bonus.
Kristian Odebjer, chairman, Swedish Chamber of Commerce in Hong Kong, and Torbjörn Magnusson, chair, SwedCham Sustainability Committee