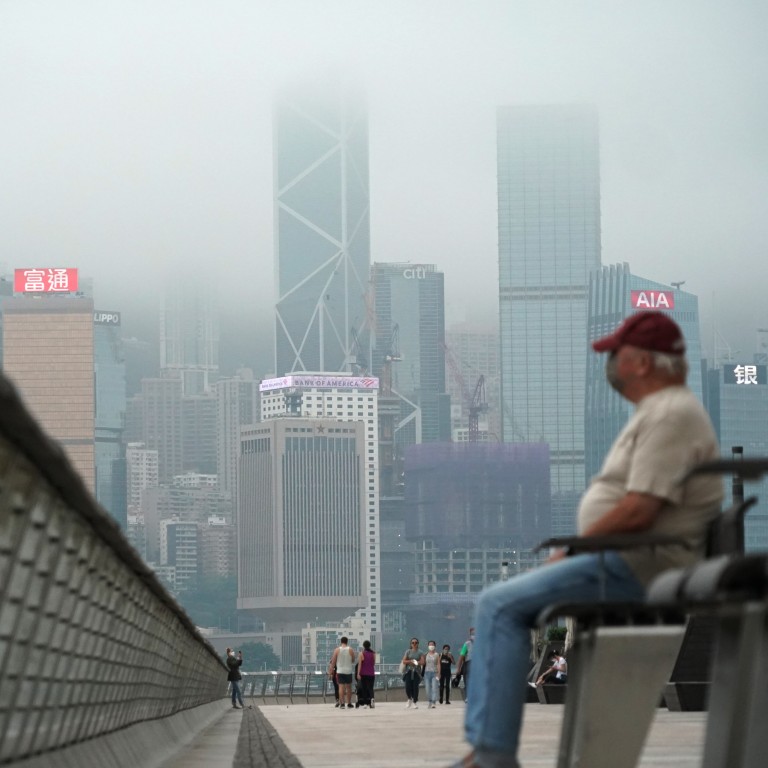 Letters

|
Those of us staying on in Hong Kong mustn't give up on our city
The past few years have deepened divisions within our city. Much work is needed to rebuild community ties if we are to have any hope of addressing issues like mistrust in institutions, climate change and poverty
Feel strongly about this letter, or any other aspects of the news? Share your views by emailing us your Letter to the Editor at
[email protected]
or filling in
this Google form
. Submissions should not exceed 400 words, and must include your full name and address, plus a phone number for verification.
Hong Kong has arrived at a critical crossroads. What has happened has happened – the social unrest of 2019, the Covid-19 pandemic, the implementation of the national security law, the changes to the media landscape, and the departure of some Hongkongers from the city.
The question "What now?" is floating in the mind of anyone who cares about Hong Kong's future. Yet, it could be difficult to truly move forward if we do not address the underlying emotions of the community, listen to the voices of the public and act on real reform.
One of my greatest concerns is how the pandemic and social divisions have deepened our isolation from and indifference to one another. Given the disappointment and frustration felt over the past few years, and the magnifying effect of social media, it appears that some people may find it hard to accept those with different world views and thus will disregard their welfare.
This is concerning, because if citizens are oblivious or indifferent to others and to what is happening in our society, deep-rooted issues are less likely to be addressed. This is not the kind of city we want to see.
Undoubtedly, there are huge issues, deep divisions and even outright conflicts. Yet statements like, "I don't want to care any more", "it's none of our business", "there is nothing we can do" are cropping up in conversation.
Are we really happy to see our city embarking on such a trajectory? Do we want to live amid hostility and mistrust in our community? Are we satisfied with leaving all these issues unresolved? Are we willing to give up connecting with people around us?
While it's understandable, it is still saddening to hear about people leaving Hong Kong because they feel "it's no longer the Hong Kong they know". For those who choose to remain in Hong Kong or are unable to leave, we need to make bold moves to confront the social issues that frustrate Hongkongers.
This is an opportune moment to channel our helplessness into constructive ideas, suggestions, policy initiatives, and community rebuilding. And we expect the next administration to do the same.
We need to think beyond ourselves to solve the problems that are greater than all of us, such as mistrust in institutions, climate change, hatred fomented on social media, inadequate housing, and the distress and helplessness that underlies our society.
We all need to be better for our beloved home.
S. Ching Choi, Peng Chau